InterServer Review
A premium-priced hosting solution targeted towards advanced users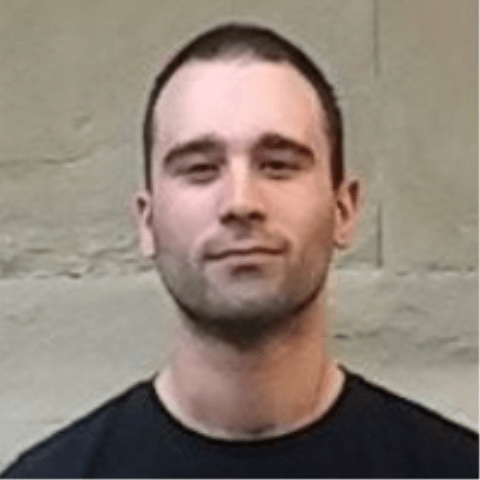 Updated: March 25,2022
DataProt is supported by its audience. When you buy through links on our site, we may earn a commission. This, however, does not influence the evaluations in our reviews.
Learn More.
Founded by John Quaglieri and Michael Lavrik, InterServer is a Secaucus, New Jersey-based company. Launched in 1999, the provider initially focused on reselling web hosting plans. As you'll see in our InterServer review, this service is still a part of InterServer's business. However, over the last two decades, the company has expanded its portfolio and now offers shared, VPS, and dedicated hosting plans along with colocation solutions.
InterServer
VISIT SITE
Price Range::
$2.5 - $59/month
AVAILABLE ON:
Linux
Windows
KEY FEATURES:
99.9% uptime guarantee for VPS hosting
30-day money-back guarantee
Free SSL security and InterShield
Unlimited SSD storage space with shared plans
Easy-to-use dashboard
One-click installs for hundreds of cloud apps
50% cap on server capacity
Free site migration
Free backups
Pros
Price-lock guarantee
Flexible and scalable plans
Multi-channel 24/7 support
Heavily secured physical infrastructure
Cons
Free domain not included
Limited data centers
Company Overview
Although well-known as a budget-friendly hosting service, InterServer caters not only to individual entrepreneurs and small businesses but also to Fortune 500 companies. Everything that's part of the company's hosting solutions is done in-house, from building servers and developing a nationwide fiber-optic network to customizing Linux kernels.
InterServer.net uses high-quality hardware and takes great pride in making sure that each of its clients receives optimal performance and uptime, regardless of which web hosting plan they end up choosing. In addition to hosting, this provider's list of services also features email accounts, domain names, storage solutions, and a website builder.
InterServer Pricing and Features
Shared Hosting Plans
Favored by users on a tight budget, InterServer's shared hosting solutions come in a few different versions.
First, there's the Linux hosting solution, simply referred to as the Standard Web Hosting plan. Priced at $2.50/month with the current 65% signup discount, this option will meet your requirements if you are just getting started or have light traffic. Interserver's Standard Web Hosting plan comes with a plethora of useful features such as unlimited ultra SSD storage, 450+ cloud apps (WordPress, Joomla, Drupal, Magento, PrestaShop, Mambo, etc.), SitePad website builder, unlimited email accounts, global content caching, InterShield protection, and free SSL certificates.
Note that this Interserver hosting solution offers a single core but can be upgraded with the provider's Boost packages. The Boost 2 comes with two cores and costs $9.95/month, while the Boost 4 offers four cores and will set you back $19.95/month.
Second, you can opt for the ASP.NET plan, the provider's Windows hosting option. As the name suggests, this plan is meant for Microsoft products instead of Linux-based software, as is the case with the Standard Web Hosting option. For an $8 monthly fee, you'll receive a wealth of handy features such as unlimited storage, InterServer backup every week, 25 websites/domains, unlimited email accounts, unlimited FTP accounts, SSD caching servers, RAID 10 storage, 10 GB Cisco Network, free Cloudflare CDN, InterShield protection, global content caching, and free SSL certificates.
No matter which of the solutions above you opt for, you'll also receive the following additional features:
99.9% uptime guarantee.
Easy-to-use control panels (Plesk for Windows users, cPanel for those who prefer Linux).
Premium physical infrastructure managed directly by InterServer.
A 50% cap on server capacity to prevent performance issues if traffic levels spike.
The ability to upgrade to VPS or dedicated hosting with a guarantee that there won't be any downtime during the transition.
InterServer site migration from your current host to InterServer.
The opportunity to register or transfer your domain for a discounted price of $7.99.
Guaranteed delivery of valid, non-bulk, and non-spam emails with the addition of spam blocking and detection of compromised emails.
Affordable eCommerce hosting solutions from Magento, PrestaShop, WooCommerce, OpenCart, and many others.
Reseller Web Hosting Plans
A solid option for industry professionals who run or resell many websites, InterServer's reseller solutions come divided into five different web hosting plans. Priced between $19.95/month and $69.95/month, the five options mainly differ in the amount of disk space allotted, monthly bandwidth you and your affiliates can use, and the maximum number of cPanel accounts. On the other hand, all InterServer Reseller Web Hosting packages offer Web Host Manager for client management, premium hardware, daily backups, instant account setups, and all the features included in the provider's Standard plan.
It is also important to mention that the reseller plans are customizable as InterServer lets you add unique IP addresses and private DNS servers for $3 per month apiece.
VPS and Cloud Hosting Plans
The provider's cloud and VPS hosting solutions come in two flavors – Linux and Windows.
First, let's take a look at InterServer's VPS hosting solutions for Linux. These are economical but also flexible, scalable, and well-balanced for different CPU, memory, storage, and transfer needs. While the most affordable option starts at $6/month and offers one CPU core, 2048 MB of memory, 30 GB SSD storage, and 1 TB of transfer, the most expensive solution will set you back $96/month and provide 16 CPU cores, 32768 MB of memory, 480 GB SSD storage, and 16 TB of transfer.
Regardless of the number and type of VPS servers (also referred to as "slices") you decide to go for, you'll get access to hundreds of supported scripts with one-click installation features. These will give you the freedom to build a professional-level website even if your coding skills are lacking.
Other good reasons to choose InterServer's cloud hosting options include the ability to access your data anytime and anywhere, the fact that you'll get root access and be able to install the control panel and operating system without asking for permission from the provider, lightning-fast loading speed, AI-powered self-healing hardware, 99.9% uptime guarantee, remote backup services, and the support for multiple database types.
If you can't describe yourself as a master of a command-line interface, you don't need to worry. InterServer's plans come with some of the market's best control panel solutions which will help you manage and monitor your virtual private server. You can opt for the DirectAdmin personal license, which comes free of charge with InterServer's VPS, cPanel (priced at $15/month), or Plesk ($10/month).
Bear in mind that each of these control panel options comes with slightly different functionalities, which we suggest you explore and compare before making a decision.
Next, let's discuss InterServer's Windows VPS hosting plans. Once again, the solution is scalable and customizable. Slightly more expensive than the Linux-supported plans, Windows VPS hosting solutions start at $10/month for one CPU core, 2 GB of memory, 30 GB SSD storage, and 2 TB of transfer, and top at $160/month for 16 CPU cores, 32 GB of memory, 480 GB SSD storage, and 32 TB of transfer.
In addition to affordability and flexibility, some of the main benefits that come with these InterServer solutions include access to your Windows desktop 24/7 from any location, control panel by Plesk, powerful integrations, excellent stability and speed, enhanced security, full administrator access, ranking boost in search engines, and Aronis backup service starting from $4.50/month.
This chapter of our Interserver VPS review wouldn't be complete without mentioning that the provider offers the latest versions of Windows Server OS. Moreover, the programming languages and frameworks supported by Windows VPS applications are numerous: ASP.NET, .NET Framework, ASP classic, C#, MSSQL (Microsoft SQL Server), MS Access (Microsoft Access), Visual Basic Development, and more.
InterServer also offers WordPress hosting, starting from $6/month for one CPU core, 2 GB of memory, 3 GB SSD, and 2 TB of transfer. Powered on the provider's VPS cloud, this solution offers an optimized WordPress site install ready in 20 minutes. Preconfigured with FastCGI, OPcache PHP caching, and NGINX caching, the resources for the WordPress VPS help maximize website efficiency and functionality.
Other reasons to choose an InterServer WordPress hosting package include free migration service, 99.9% uptime, easy-to-use control panel, multiple language servers (the latest versions of MySQL, Python, PHP, and Ruby come pre-installed), and root access.
Colocation Plans
If you are after the power, performance, and flexibility of a dedicated server but also want to maintain control over your physical infrastructure, we suggest you explore InterServer's colocation plans. The packages at the low end start from $99/month and get you a single server, while those at the high end cost $1,200/month and include a full, closed cabinet.
Some of the reasons why users choose colocation plans by InterServer, Inc. include affordable access to high levels of power security and bandwidth, free initial racking and stacking, free reboots and console checks, a prime location in one of InterServer data centers in New Jersey, and 24/7 access to your resources.
Price-Lock Guarantee
No matter which InterServer web hosting you choose, you'll enjoy the price-lock guarantee benefit. Designed to guard you against cost overruns, this feature assures that the price of your plan won't change as long as you keep your InterServer account. Still, the fee may rise if you switch to another package or request additional features.
Payment Methods
InterServer accepts a good range of payment methods, such as Visa, Mastercard, American Express, Discover, wire transfers, ACH payments, checks, and money orders.
Money-Back Guarantee
Another great thing about this web hosting provider is the money-back guarantee offered to shared hosting users. The deal is simple – you'll have a month to find out whether the provider's customer service, uptime, and speed are to your liking. Should InterServer's hosting services fail to meet your expectations, you'll be able to request a full refund within the first 30 days of your subscription.
Ease of Use
InterServer's account management portal is a comprehensive yet easy-to-use tool that enables users to quickly adjust their hosting services or order new products. Although maybe not as visually polished as some of the competitors' products, InterServer's interface is clean, minimalistic, and easy to navigate. Support and service, however, are the aspects that truly matter, and we appreciate how easy the provider makes it to not only manage an account but also ask for help. The forums add extra support, all the services are easily accessible, and there are several customization opportunities.
InterServer Data Centers
To ensure excellent coverage for customers from North America, InterServer has three data centers in the United States – two in New Jersey and one in California.
To keep them protected, the provider equips its facilities with redundant power supplies and cooling systems, HVAC units, biometric entry points, backup power generation systems, and even raised floors to protect the servers from water damage. The data centers are also staffed with security guards and supervisors 24/7, 365 days a year. Thanks to this robust infrastructure, InterServer gives the uptime guarantee of 99.9% and promises its users 100% uninterrupted electricity.
Customer Service
To provide each of its users with the best possible experience, InterServer typically restricts the number of new daily subscriptions to a hundred. The limit is there to guarantee that the company will be able to meet the needs of both existing clients and new customers. We suggest you keep this in mind if you're planning to launch a new project and want to use InterServer's web hosting solutions.
This InterServer review should also point out that you can get in touch with the provider's New Jersey-based customer service team around the clock via phone, email, and live chat.
InterServer Alternatives
So, how does InterServer stack up against competitors? If you find that this provider isn't for you, we suggest you also look into Hostinger, A2 Hosting, InMotion Hosting, and TMDHosting. All these companies offer a wide range of shared, VPS, and dedicated hosting solutions, much like InterServer. However, with Hostinger and A2 Hosting, you can host multiple sites for a slightly lower monthly fee. InMotion Hosting and TMDHosting are somewhat pricier, but they offer numerous additional features and top-notch customer support.
How Does InterServer Compare to Other Hosting Services?
InterServer
$2.5 - $59/month
SSD Storage:
Unlimited
Aplication:
Hostwinds
$6.74-$9.74/month
SSD Storage:
Unlimited
Aplication:
TMDHosting
$2.95-$7.95/month
SSD Storage:
Unlimited
Aplication:
InterServer vs. FastComet
InterServer is a much older hosting service with two decades of doing business compared to FastComet. The thing is, FastComet is a significantly faster learner that offers more enticing hosting plans and performance.
Starting with the money-back guarantee, InterServer has an industry-standard 30-day money-back policy. In contrast, FastComet has a much more generous 45-day one. FastComet owns server locations in America, Europe, Asia, and Australia. However, InterServer only has a server in North America. Lastly, FastComet gives unlimited ultra SSD storage, compared to InterServer's modest 15 GB of SSD space. All that being said, what we mentioned about InterServer in the comparison above still stands. In terms of the overall number of features and the server stability, InterServer is hard to beat, even for FastComet.
Recent InterServer Upgrades
To provide customers with exemplary service they're known for, InterServer reviews its business goals regularly. In recent months, they have evolved their hosting service by allying with other companies and apps to get the best results. InterServer has recently adopted Imunify360 to provide more encompassing malware protection and rapid scan service for shared hosted sites.
InterServer continues to work on its features and upgrade them. That is why they've introduced Cloud VPS recently, a virtual private server for hosting purposes where users have complete control over the server configuration. It's available in the VPS Home plan along with WordPress and Joomla scripts. Users can also look forward to improved server uptime and hosting quality, superior loading times, and high-performance SSD storage.
Bottom Line
To conclude this review of InterServer, let's sum up the provider's strengths and weaknesses.
On the plus side, the company offers affordable, fully featured packages in the form of monthly contracts and provides a 30-day money-back guarantee to new clients. Users especially appreciate that InterServer lets them scale up and down as needed and even change hosting types, all with no site downtime.
On the downside, while we can consider InterServer's hosting packages fully featured, there are some shortcomings, such as having to pay extra if you want to add cPanel to your VPS plan.
Accredited by the Better Business Bureau since 2015, InterServer, Inc. currently holds an A+ rating. Overall, if you're on the hunt for reliable and high-quality hosting services which won't break the bank, InterServer is worth a second look.
FAQ
Is InterServer hosting good?
Operating for more than two decades, InterServer has established itself as one of the market's favorites when it comes to reliable but reasonably priced hosting plans. The company offers shared, VPS, and dedicated web hosting solutions. Its options are generally considered a good choice for medium-traffic websites.
What is InterServer's cheapest hosting plan?
No list of InterServer pros and cons would be complete without putting the provider's pricing on the plus side. InterServer's shared hosting solutions start at $2.50/month, while the cheapest VPS options will set you back $6/month.
What is the price-lock guarantee from InterServer?
As one of the features that makes this provider stand out from other web hosting companies, InterServer's price-lock guarantee means that the monthly price you agree on when subscribing to the service will remain the same for as long as you're the company's customer.
Does InterServer offer a money-back guarantee?
Yes, it does. As we have mentioned in our InterServer review, the provider offers a 30-day money-back guarantee for its shared hosting plans. An entire month covered with the risk-free guarantee should be enough to test out the company's speeds, uptime, customer service, and overall user experience.