Hostwinds Web Hosting Review
Excellent hosting provider with constant uptime and a somewhat unfriendly refund policy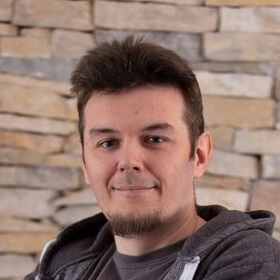 Updated: July 21,2022
DataProt is supported by its audience. When you buy through links on our site, we may earn a commission. This, however, does not influence the evaluations in our reviews.
Learn More.
Hostwinds is a US-based web hosting company that opened its doors in 2010. Since its founding, Hostwinds has been focused on providing clients with quality hosting services supported by a team of experienced and knowledgeable IT professionals. The provider offers a full range of web hosting services – from shared and VPS hosting solutions, packages strictly designed for businesses to reseller and dedicated hosting options. Regardless of the type of hosting you need, Hostwinds has something to offer.
One of Hostwinds web hosting's main selling points is its award-winning customer support. With the impressive 99.99% uptime guarantee and servers in three data centers in America and Europe, Hostwinds is worth your attention. Let's take a close look at the company's packages, features, and customer support.
Hostwinds
VISIT SITE
Price Range:
$6.74-$9.74/month
AVAILABLE ON:
Linux
Windows
KEY FEATURES:
99.9999% Uptime Guarantee
Free website migration for 60 days
Free SSL certificate & cPanel
Night backups with VPS hosting
24/7 customer support
Unlimited email accounts with shared hosting
Pros
Versatile pricing plans
Easy-to-use dashboard
Free website builder
Quick cloud hosting deployment
Cons
Limited server locations
Prorated refund policy
Hostwinds Web Hosting Pricing
Hostwinds offers a diverse selection of web hosting solutions, each coming with its own set of pricing plans. The options are: shared, business, white-label, reseller, VPS, cloud-based, and dedicated hosting. In addition, the company also offers WordPress hosting as an excellent solution for customers unfamiliar with coding but who want to build and launch their website quickly.
The pricing scheme is well-organized and transparent. Everything about the packages is explained clearly. So even if you haven't purchased this type of service before, you won't have a problem understanding how it all works.
Hostwinds web hosting offers a 25% discount on the first invoice for newly ordered shared, cloud, or dedicated servers. We covered different hosting options, aiming to provide you with a clear picture of the company's services.
Shared Hosting Plans
We'll start with shared hosting solutions. There are two basic options – Shared hosting and Business hosting.
The Shared hosting solution has three pricing plans: Basic ($5.24 per month – $8.99 on renewal), Advanced ($6.74 per month – $10.99 on renewal), and Ultimate ($8.24 per month – $12.99 on renewal). The plans differ depending on the number of domains you can get. The Basic plan has one domain, Advanced four, while the Ultimate plan offers an unlimited number of domains.
Shared hosting plans come with powerful SSDs, free cPanel, and access to the free website builder, which makes them the perfect option for those who just started with hosting.
Hostwinds business hosting also comes with three plans: Basic ($8.99 – $13.99 on renewal) with one domain, Advanced ($10.49 – $15.99 on renewal) with four domains, and Ultimate ($12.74 – $18.99 on renewal) with unlimited domains. These are also shared hosting plans, meaning that you'll share the server's resources with other websites.
However, Business plans offer better performance and faster servers. They provide more PHP memory, higher inode limits, LiteSpeed web server (up to 500% faster than standard shared hosting servers), optimized MySQL, and unlimited FTP accounts. It's a way better solution for businesses since they'll share resources with fewer other websites and get much more reliable servers.
Regardless of the Hostwinds shared hosting solution you choose, you'll get full support for setting up and using hosting services. The company offers a comprehensive suite of tools and features that is difficult to beat. You'll be able to create your website top to bottom with Weebly and manage your account easily with cPanel's user-friendly interface.
Moreover, you can also install WordPress with Softaculous Apps Installer on your Shared or Business plan and start building and updating your site immediately.
Like many other hosting providers, Hostwind offers web hosting plans specially designed for WordPress websites. Hostwinds WordPress hosting comes with three plans and has the same pricing scheme as the basic shared hosting. It comes with all standard features that come with shared hosting, but the servers are specifically optimized for WordPress.
When it comes to other shared hosting options, Hostiwnds also offers plans for resellers. You can start your own web hosting business by selling Hostwinds hosting services without taking care of technical aspects and server management. You'll only get a portion of the server space to manage and resell as you wish, but everything related to servers is left to Hostwinds professionals.
Hostwinds Reseller hosting is available in three variants – again, following the same pricing scheme as regular shared hosting. The company also offers discounts for clients who need more reseller hosting accounts. The more accounts you purchase, the more you save – the discount goes up to 30% for over 50 active accounts purchased.
For entrepreneurs who want to sell hosting products as their own brand, the company has a White Label program. It's a great solution for anyone who wants to build their own brand but still wants to rely on the infrastructure and support from Hostwinds. The price for this option starts at $10 per month. During our Hostwinds web hosting review, we were glad to see a shared hosting account, WHMCS installation, with the products and service ready for selling at your own prices.
We compared Hostwinds vs Hostgator reselling programs and found that Hostwinds' offer is way better when it comes to server capacity. The white label reseller program also allows you to offer clients more robust hosting options – VPS and dedicated, but it also has additional costs because of the cPanel/WHM license.
Hostwinds VPS Hosting
Hostwinds has an array of VPS hosting plans. VPS web hosting is more expensive than shared hosting, but it provides you with more robust servers and better resources. You'll still share the space with other websites but in a limited capacity.
More importantly, your server space gets better protection from cyber attacks. If you already have a profitable e-commerce store or any other website with lots of traffic, VPS hosting is what you need.
The VPS pricing scheme is diverse, allowing you to choose the solution that fits you best. Pricing plans are based on the number of CPU cores, bandwidth, storage space, and RAM. Depending on your needs, you can choose between unmanaged and managed plans for both Windows and Linux servers.
For the purpose of our Hostwinds hosting review, we'll give you the list of features included in all pricing plans, regardless of the OS or type of support you use:
1 Gbps Ports
99.99% server uptime
SSDs
Free website migration
Option to choose data center
Snapshots
Custom ISOs
Firewall protection
The starting plan for Windows VPS hosting costs $10.99 per month for unmanaged service. If you want the Hostwinds web hosting team to take care of your server maintenance, the price for the managed starting plan is $12.74 per month ($16.99 on renewal). Linux OS servers are available for Fedora, Debian, CentOS, and Ubuntu.
The starting price for unmanaged VPS hosting is $4.99 per month, while managed Linux hosting starts at $8.24 per month ($10.99 on renewal). The lowest-tier pricing plans for both OS variants include 1 CPU, 1GB RAM, 30GB of storage, and 1TB bandwidth.
Hostwinds Cloud Hosting
Cloud hosting is another great option. It's an option that allows you to store your site date on the cloud server. Like with VPS hosting, you'll have resources (CPU, RAM, disk space, and bandwidth) that you can use as you want. They are not yours like dedicated servers, but the advantage of cloud solutions is that you can upgrade resources very easily and at any time you want.
The pricing scheme is designed based on the amount of storage, bandwidth, and CPUs. The lowest-tier pricing plan costs $4.99 per month for 1 CPU, 1GB of RAM, and 30GB of storage, and 1TB of monthly bandwidth. The most expensive Hostwinds web host option for cloud-based services costs $328.99 per month, coming with 16 CPU cores, 96GB of RAM, 750GB of space, and 9TB data transfer.
One of the best things about cloud hosting is fast and easy deployment. You can get your server resources almost instantly after you purchase the package. You can choose the server location you want and configure the server environment with some of the offered templates. Optionally, you can upgrade/downgrade your package quickly and without any additional installation.
Hostwinds Dedicated Servers
If you want to store your website data on servers you don't have to share, Hostwinds offer several dedicated server hosting options for both Windows and Linux OS. You can configure the server as you want by choosing CPU, HDDs, amount of RAM, outbound bandwidth, and the number of IP addresses.
The following pricing list shows the price for a server only, which you can configure as you want or choose some of the offered server's configuration:
The server resources are completely yours, meaning more consistency when it comes to speed and performance. Hostwinds hosting enables you to get a really powerful dedicated server, with a max of 3TB HDD, 48GB of RAM, and unmetered outbound data transfers.
Each plan comes with nightly backups, professional server monitoring, option to choose the server location, and server management.
Ease of Use
We're really satisfied with Hostwinds' online dashboard. It's a modern, sleek, and easily navigable tool that allows users to order products and services effortlessly, manage their existing plans, and access cPanel quickly.
The company uses cPanel with all hosting services, which allows for simple server and website management. With Hostwinds login access to the panel, you will be able to organize your databases and files, manage domains, track metrics, and more. Moreover, cPanel allows you to use Softaculous Installer, the app that enables you to install WordPress, Joomla, Magento, and many other web platforms and software options.
Additional Features
In addition to web hosting, Hostwinds also provides other services.
Website Creator
One of the reasons to choose Hostwinds as your web host is to get free access to Weebly. Weebly is a website creator that will help you make your own website without requiring any coding skills. This way, you'll get everything you need to create, launch, and manage your website.
According to Hostwinds reviews similar to ours, this is one of the company's strongest points. Instead of searching for the website necessities at different places, you can get all you need at Hostwinds – the website builder, domain name, and hosting service.
Free Website Migration
Another thing we need to emphasize is that Hostwinds offers free website migration for up to 60 days after you purchase some of the hosting plans. It's great for users who already have the website stored at some other provider but want to change the host without taking care of the technical details.
You just need to order this service by contacting the support team or filing the ticket on Hostwinds.com. The technical support will take it from there, and your site will be migrated to the new hosting platform quickly.
SSL Certificate and Security Features
Security is one of the most important things to think about when choosing hosting options. According to the latest statistics, cyberattacks are expected to cause damage in excess of $6 trillion in 2021. If you don't want to be a part of these statistics, investing in a hosting provider with good cybersecurity is a logical step. Hostwinds offers free SSL certificates with all shared plans, while VPS plans are powered with excellent firewall protection.
Hostwinds Data Centers
Hostwinds has three data centers – two in the US (Seattle and Dallas ) and one in Europe (Amsterdam). The hardware infrastructure is SAS Type III audited, including tier 3 data centers. The infrastructure in Seattle is secured with armed security 24/7 and equipped with a powerful cooling system.
All servers guarantee an uptime of 99.99%, which is excellent because that means your site will be offline for only 50 minutes during the entire year. Depending on the hosting option you purchase, you can also choose the server you want. Picking the nearest server location will ensure you get the highest speed and better server performance.
While writing this Hostwinds review, we compared it to SiteGround only to conclude that the former falls behind when it comes to server availability. SiteGround has servers all around the world, including several in Australia and Asia, which gives more options for non-European and non-American clients.
Customer Service
Hostwinds prides itself on providing excellent customer and technical support services. It's one of the main selling points of the company. The agents respond really quickly – if you choose ticketing support, your problem will be solved within three minutes. The response time on live chat is even faster – an agent will answer immediately. The slowest option is to contact Hostwinds customer support via email, but even that's lightning-fast compared to most other services.
How Has Hostwinds Changed Over Time?
Although there is an extensive Community section on the Hostwinds website, we could not find much about its recent improvements. The only valuable news for our Hostwinds review for 2021 is the updated and refined website. The objective behind this change was to better organize the content on the website and make it easier to navigate.
One of the major changes when it comes to the new interface is support for a broad range of languages, including English, Spanish, Italian, Portuguese, and Russian. The Community section has also changed and now contains three different sub-categories: Product Documentation, Tutorials, and Company Blog. It's nice to see how Hostwinds takes things to the next level with its online platform, and we hope to see more product updates in the near future.
How Does Hostwinds Compare to Other Hosting Solutions?
Hostwinds
$6.74-$9.74/month
SSD Storage:
Unlimited
Aplication:
InterServer
$2.5 - $59/month
SSD Storage:
Unlimited
Aplication:
TMDHosting
$2.95-$7.95/month
SSD Storage:
Unlimited
Aplication:
Our review wouldn't be complete without mentioning Hostwinds alternatives. The company's strongest competitors are SiteGround and HostGator. These providers have attractive offers when it comes to hosting packages. They have shared, VPS, and dedicated web hosting, as well as good reseller hosting services. Now, let's see what the biggest differences between them are and which features could make or break the deal.
Hostwinds vs SiteGround
Unlike Hostwinds, SiteGround has servers in Asia and Australia. With Hostwinds, users get unlimited bandwidth, unlimited SSD storage, unlimited databases, unlimited email accounts, and the option between one and an unlimited number of hosted websites. They also have access to free Weebly site builder, free CDN, nightly backups, and more.
Meanwhile, SiteGround allows users to host between one and an unlimited number of websites and get up to 40 GB SSD storage. You also get between 10,000 and 100,000 monthly visitors, unlimited databases and email accounts, and managed WordPress. In terms of pricing, SiteGround has a bit of an advantage as its StartUp plan starts at only $3.99 a month.
Hostwinds vs HostGator
Just like SiteGround, HostGator has a much stronger server infrastructure than Hostwinds. Its servers stretch across America, Europe, Asia, and Australia. HostGator's web hosting services are divided into three tiers: the Hatchling Plan, the Baby Plan, and the Business Plan.
The Baby plan comes with unlimited domains, unlimited email accounts, unmetered bandwidth, and unlimited FTP users, and it can be yours for $3.50 a month. On the other hand, Hostwinds offers free CDN and a free dedicated IP address with all its plans, which is something HostGator lacks.
Bottom Line
Our review highlighted the most important hosting packages and their features, comparing the company with other hosting companies. We hope now you have a big picture about Hostwinds hosting options and plans, so you'll be able to decide if this provider is the right option for you.
One of the main drawbacks is the refund policy. Unlike most providers with at least a 30-days money-back guarantee, Hostwinds only allows you to cancel the service within 72 hours. It's a short time to test the hosting service. Also, the company will calculate your prorated refund, so you won't even get the entire sum you paid.
FAQ
Hostwinds LLC is a reputable web hosting company that's been offering its services for more than a decade. The company prides itself on providing client-oriented and affordable web hosting. Its versatile pricing scheme allows you to choose among different types of hosting solutions, including different types of shared hosting, cloud, VPS hosting, and dedicated web hosting.
Where is Hostwinds located?
Hostwinds' HQ is in Seattle, WA. It has three data centers; two in America (Seattle and Dallas) and one in Europe (Amsterdam). Based on the hosting solution you purchase, you can choose the server location that fits you best.
No, Hostwinds is not free, but it offers really affordable hosting services. The shared hosting plans start at $5.24 per month ($8.99 on renewal), and they include a host of other benefits, like a free website builder and an SSL certificate.