Recuva Review: A Freemium Data Recovery Solution
Affordable but outmatched by premium-priced software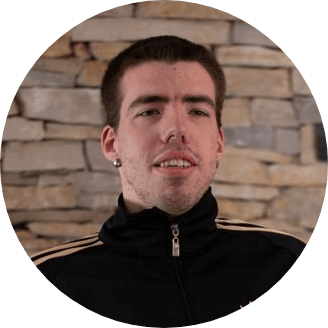 Updated: March 02,2022
DataProt is supported by its audience. When you buy through links on our site, we may earn a commission. This, however, does not influence the evaluations in our reviews.
Learn More.
Accidentally deleting files or losing them to a corrupted drive is a pretty common occurrence. While files in the Recycle Bin are easy to recover, those removed from it are much harder to retrieve.
In these situations, you have to turn to data recovery software. Not only are these tools usually pricey, but, to make matters worse, they dig up the file for free and hit you with a paywall when you click "Recover." When we came across Recuva, a freemium file recovery tool, we were anxious to see how it stacked up compared to its premium-priced competitors.
Our Recuva review found the software to be lightweight and easy to use. It also boasts a pretty generous free plan that's rarely seen with this type of tool. However, Recuva couldn't recover as many files as its competitors and lacked neat extra features found with other software.
Recuva
VISIT SITE
AVAILABLE ON:
Windows
KEY FEATURES:
Devices per account: 1
Encryption: 256-bit SSL
Storage capacity: N/A
Price range: $0 - $19.95
Physical device backup: Yes
Best price: Free
2FA: Yes
Pros
Affordable
Has a free plan
Clear UI
Fast scans
Cons
Windows only
There are more reliable alternatives
What Is Data Recovery Software?
Data or disk recovery software is a computer program designed to retrieve lost or deleted files. Typically, this is done by scanning the drive the file was on for remnants of it and pulling it back out.
Data recovery software can be very useful in situations where you have accidentally deleted a file but need it back again. It will also help when your hard drive has crashed, and you're unable to access any of your data.
Using data recovery software on a faulty hard disk that has developed bad sectors will not cause further damage because it doesn't write anything to the disk itself - instead, it reads everything directly off the sectors on the drive which still work correctly (known as "live" or "healthy" sectors). This means that not being able to recover all the data will have no negative impact on the hard disk - it'll be as if nothing had ever been done to it.
A file recovery tool can retrieve deleted files thanks to the fact that data rarely gets completely deleted from your drive. When a user deletes a file, it's only removed from your operating system's library. The file remains on your drive until it's overwritten by other data. Until that happens, the file can be partially or fully recovered.
Data recovery software has saved countless people from ruin or at least inconvenience by retrieving files lost due to accidental deletion or corrupt drives. It's an absolute must-have for anyone who values their data. Data recovery software can help you recover files that were accidentally deleted, even if you emptied your Recycle Bin! It easily recovers damaged or missing files on your system's hard drive, CD/DVD/BD discs, external devices, and other formatted partitions.
Recuva Features
In this section of our Recuva Piriform review, we'll take a look at everything this software has to offer. With Recuva being free for individual users and the paid plans only providing a few extra features, it's not surprising that the software is somewhat light on capabilities. However, it does its main job of recovering files pretty well.
Recuva Recovery Wizard
Probably the most useful Recuva feature we came across was the Recovery Wizard. The wizard fires up as soon as you run the program and serves to help you fine-tune and narrow down your file recovery process.
The wizard will provide you with a checklist of file types, where you mark those you want to recover during scanning. The checklist includes file types, such as music files and documents, and it allows you to choose whether you want to search for compressed files or stored emails. Of course, you can also choose the All Files option if you want to recover as many things as possible.
Once you've made your selection, the wizard will ask you which drives you want to scan. Similar to the previous step, you can choose between scanning specific drives and file destinations or scanning your entire device.
Before the scan begins, you can also choose whether you want Recuva to try and recover files directly from the drive or create an image file of the drive first and recover from there. In our Recuva Pro review, we found that the latter option is better for when your drive is corrupted or damaged, as it'll increase the chances of you recovering the file(s) successfully.
After the program finishes scanning, you can opt in for a Deep Scan in case the software fails to find the files you've been looking for. The wizard's helping hand proved invaluable in searching for files in this case. File recovery software usually bombards users with dozens of options packed in a cluttered interface, so having a wizard that helps you with the scanning and recovery process is a big plus.
Scanning
As mentioned, Recuva has two scanning modes - regular and Deep Scan.
Once you've told the wizard which files to look for and chosen the scanning mode, the Recuva scanning process begins. Once it finishes, you'll be treated to a list of files Recuva managed to recover. The results are color-coded, with files in green signifying those you can recover without issue. Those in orange are somewhat damaged, and files in red are unrecoverable.
We've tested Recuva on two separate drives - a 512-GB Kingston SSD and on an older Western Digital hard drive.
The question of whether data recovery software can save files from an SSD is something that often confuses users. The short answer is no. This is because, unlike hard drives, SSDs use TRIM, an Advanced Technology Attachment (ATA) command that helps your operating system find out which data blocks it can free up. Due to the use of this technology, SSDs actually delete removed files instead of keeping them on the drive until they're overwritten. While this boosts both the performance and the service life of the drive, it also makes data recovery from SSDs nearly impossible.
While some recovery solutions like Ontrack claim they can recover files from SSDs, most software can't. Recuva falls into the latter category, and our tests confirmed that.
When it comes to restoring data from a hard drive, the software put up a solid performance during our Piriform Recuva review. It managed to recover about 80% of recently deleted files - both those we had removed on purpose to test the software and some long-forgotten files deleted previously.
The Deep Scan option retrieved more files, but still not as much as, for example, EaseUS managed to recover.
Recuva Performance
Recuva scanning speeds are impressively short. For regular scanning, the whole process took less than a minute. Furthermore, the software isn't really resource-intensive and didn't prevent us from doing other tasks while it was performing the scan.
When it comes to deep scans, they do take up more time. Our tests were performed on a medium-tier rig, and the deep scan process took about seven minutes to complete. It's safe to assume that it'll take longer on weaker configurations or when dealing with older, damaged drives.
All in all, when it comes to speed, Recuva can go toe-to-toe or even outmatch other data recovery solutions.
Overwrite
Recuva data recovery software is also capable of securely and permanently deleting your files through a feature called Overwrite. As we've mentioned previously, files from hard disks don't actually get deleted even when you remove them from the Recycle Bin. Instead, they only get permanently deleted when they're overwritten by another file.
This, of course, poses a security and privacy risk, especially if you share a computer or work on a public one. Files that aren't completely deleted can be dug up by malicious parties and scavenged for sensitive personal, financial, or work-related information.
With the Overwrite tool, Recuva can help you permanently delete confidential files, so they become unsalvageable by hackers and snoopers.
Extra Features
Unfortunately, during our Recuva data recovery review, we found the software to be pretty lacking in the extra features department. Practically the only thing you can do with the software apart from running scans is fiddle with settings relating to the type of files you want the scanner to show you.
For example, you can tell Recuva to show you files in hidden system directories, securely overwritten files, or zero-byte files. You can also toggle whether you want Recuva to try to restore the folder structure of recovered files. This is pretty useful when you're trying to recover previously neatly-organized work files or research documents.
Also, you can determine which drives and partitions you want to be discoverable by Recuva, which helps reduce overall clutter when searching for specific files.
Besides that, there really isn't much else you can do. Disk health checkups, defragmentation, and similar tools are omitted. However, since Recuva is completely free to use for individuals, the lack of these features is somewhat expected and shouldn't be taken as a huge minus.
Installation Procedure
Downloading and installing Recuva is incredibly easy. First, you'll need to head to its download page and choose whether you want the free or Pro version. As you'll see, Recuva is found on CCleaner's website, Piriform's flagship software. If you're not already using CCleaner (and you should), this is a great chance to nab it, as it's also available for free.
Once you download the Recuva installation executable, run it, and the installation wizard will take you through the whole process. There's nothing you really need to keep an eye out for during installation, as it works just like installing any other software.
A thing we really liked in our review of Recuva software was how light the installation really is - both the executable you download and the installed software itself.
Recuva is also available in a portable version. This means you don't have to install it on your system to use it. You just extract the archive and fire the software up via its executable file. This allows you to carry the portable version around on a USB stick and use it on whichever computer you connect it with.
Platform Availability
If you've been hoping for a Recuva for Mac review, you're out of luck. This file recovery tool is only available for Windows, from Windows XP onwards. The software works on both 32-bit and 64-bit versions of Windows, but not on RT tablet editions.
Interface and Ease of Use
When you fire up Recuva, don't expect to be blown away by neat visuals. The software features a simple, slightly outdated interface. However, this is also a plus, as users are not bombarded with dozens of options that can confuse less tech-savvy people.
As such, Recuva is straightforward to use. As we've talked about previously, the scanning wizard can help you out in finding the files you're looking for. Alternatively, you can manually start scans from the Home tab and quickly choose which drives to scan and whether you want to run a deep or a regular scan.
Our Recuva file recovery review has also shown it's pretty easy to filter through the files the software has managed to recover and restore what you need.
Recuva Pricing
There are basically only two Recuva plans to choose from - free and Pro. The free version has no limitations as to how long you can use it, and most of the features we've covered here will be available to you. However, the free plan is only for individual use - in case you intend to use it in a commercial setting, you'd have to go for Pro.
The Pro version costs $19.95 per year. The most ostensible benefit of using the paid tier is the ability to create a digital image of the drive you're recovering from. This is a godsend when you're dealing with corrupted and damaged drives, where recovery can often fail if you're trying to restore files directly.
The Pro version also expands the list of supported media and can help you repair damaged photo files. Additionally, you can bundle Recuva Pro with a paid version of CCleaner, which you can get for a discounted price of $19.95 per year (instead of the regular $29.95).
When you compare the Recuva cost to other data recovery software, it turns out cheaper, but at the cost of having access to fewer features. Still, the existence of a pretty generous free tier is rare among data recovery programs and is definitely worthy of praise.
Customer Support
Recuva customer support can be contacted via email, ticket, and phone. These contacts have proved a bit tricky to dig out, as the company seems to want to funnel most customers to its extensive knowledge base.
Additionally, you can ask the Piriform community for help. In our experience, this was the most effective way to find a solution for an issue.
How Does Recuva Compare to Other Data Recovery Solutions?
Free version:
Yes
Aplication:
EaseUS
$0 - $499 (lifetime license)
Free version:
Yes
Aplication:
Stellar Data Recovery
$59 - $299/year
Free version:
Yes (Up to 1 GB)
Aplication:
Recuva Alternatives
Before you commit to purchasing a program, it's always wise to see how it stacks up against its main competitors. The two most popular data recovery alternatives are EaseUS Data Recovery and Stellar Data Recovery.
When we compare Recuva vs. EaseUS Data Recovery, the latter is better at finding and recovering files. However, EaseUS is relatively expensive, has no free plan, and its scans take a bit longer to complete.
Stellar Data Recovery has very similar advantages and disadvantages as EaseUS. The program is costly but effective and is packed full of additional handy features.
All in all, we recommend checking out Recuva before going for a paid version of any of the aforementioned solutions. Then, in case Recuva is unable to recover the files you seek, you can check some of the paid options and see whether they can restore the deleted data.
Final Thoughts
To summarize, we have found Recuva to be a lightweight, capable data recovery solution. While it can't recover as many files as other, paid software, it did manage to restore the majority of deleted data and did so in an extremely quick manner.
Furthermore, the program is lightweight and extremely easy to use, thanks to the useful data recovery wizard. Our Recuva free review left us impressed with how generous the free tier is, and we can definitely recommend using Recuva as your go-to data recovery solution.
FAQ
Our tests have shown that Recuva recovers about 80% of deleted files, but the success rate can vary depending on when the files were deleted and the state of the drive you're recovering the files from.
Is Recuva file recovery safe?
Absolutely. Recuva is completely safe to use, and the recovery process poses no risk to your drives.
What is better than Recuva?
If Recuva doesn't manage to recover your files, you can check out paid alternatives like EaseUS Data Recovery or Stellar Data Recovery, which are more capable of restoring files.
How much data can Recuva recover?
There are no limitations as to how many files you can recover when using Recuva.