DataProt is supported by its audience. When you buy through links on our site, we may earn a commission. This, however, does not influence the evaluations in our reviews.
Learn More.
iDrive Review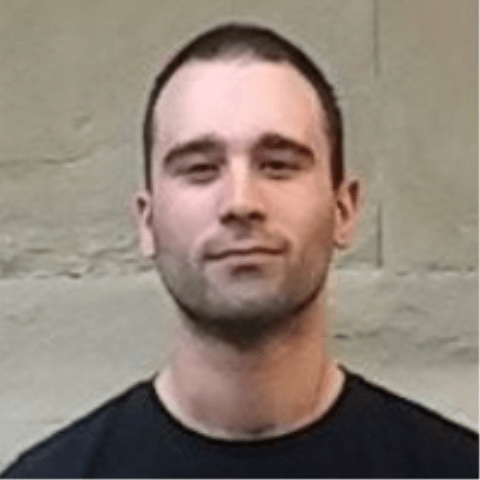 Updated: March 03,2022
1995 was an interesting year. Coolio's "Gangsta's Paradise" topped the Billboard charts. Microsoft introduced Windows 95, selling a million copies in four days. And a small company named iDrive was formed in Calabasas, California.
Fast-forward 25 years and iDrive is the company behind one of the industry's largest cloud storage services.
Welcome to our iDrive review. Join us as we take a look at how this industry veteran has managed to stay relevant for more than two decades and why it's still one of the leading cloud storage solutions on the market.
iDrive
VISIT SITE
Price range:
$0 - $11,599/year
AVAILABLE ON:
iOS
Mac
Linux
Android
Windows
KEY FEATURES:
Storage Capacity: 10 TB for Personal, 50 TB for Business
Devices per account: Unlimited
Encryption: 256-bit AES
Two-Factor Authentication: Yes
Physical Drive Backup: Yes
Best price: Free
Price range: $0 - $11,599.50 per year
Pros
Physical drive backup
End-to-end encryption
Extensive file-sharing options
Folder syncing
Cons
Storage is not unlimited
Restoring backups can be slow due to mediocre upload speeds
iDrive Pricing
Before looking at pricing plans, you must first decide how you'll use the service. iDrive has different pricing plans for individuals and companies: iDrive Personal and iDrive Business.
Paid personal plans include five or 10 terabytes of cloud storage. There's also an introductory 5 GB plan that's completely free and comes with all of the features of the larger plans, but only a fraction of the storage space.
iDrive's cost for Personal plans starts at $79.50 per year, with the first year currently discounted to $59.62 for 5 TB of storage. If you want this plan, but with more capacity, you can get 10 TB for $74.62 for the first year, and $99.50 after that. Also, iDrive offers a further discount for a two-year subscription. All Personal plans support an unlimited number of devices, but only one user per subscription.
Business plans are a lot more expensive, but they support unlimited users, computers, and servers. iDrive pricing for businesses starts at 250 GB for $99.50 per year (currently discounted to $74.62). The top-tier business plan offers 50 TB of storage for $11,599.50 per year, currently discounted to $8,699,62. There are also 25 TB, 12.5 TB, 5 TB, 2.5 TB, 1.25 TB, 500 GB, and 250 GB options.
Features
Backing Up and Restoring Files
iDrive can back up files to iDrive cloud storage or another device, such as a different computer, smartphone, or external hard drive. You can even make disk image backups, and, as with other top cloud-backup solutions, you can designate exactly which folders you want backed up. By default, everything in your Desktop, Music, Documents, and Pictures folders will automatically be selected for backup.
There are also numerous scheduling options, including real-time backup of files smaller than 0.5 GB through the continuous backup option. You can name your backups and choose whether they will be performed on a daily basis or only at specific times.
Manual backups can be performed at any time by clicking "Backup now" in the Backup section or ticking the "Start the backup immediately" box in the Scheduler tab. As with all the best online storage providers, iDrive has a wealth of notification options and even lets you continue automatic backups you missed as soon as the app loads during your next system boot.
We mentioned earlier that iDrive makes as many as 30 copies of your backed-up files. This versioning system is called Snapshots, and it's beneficial for companies that have been targeted by malware or ransomware attacks. Each backup has a timestamp, so you can easily tell which one you need. That said, remember that storage isn't unlimited, and keeping lots of backups online can quickly fill up your storage quota.
The best cloud storage programs handle this problem with a file cleanup function. iDrive's is called Archive Cleanup. This handy tool creates an exact match of your local files in selected directories, so when you delete them locally, they are gone from cloud storage as well. Archive Cleanup can be done manually, or you can let iDrive take care of it automatically through the Periodic Cleanup function.
If you pick the automatic option, make sure to carefully review what iDrive plans to delete. Files over a percentage of your total backup size won't be deleted, and this cap can be set manually, starting with 5% of your total backup size.
Cloud Sync Functionality
Backing up your files is great, but being able to quickly share them among devices is one of the most requested features when it comes to online file storage. While most cloud-based storage solutions don't bother with synchronization options, iDrive features a system that is similar to Google Drive's. Anything you put in the iDrive-Sync folder is automatically synced between devices, and mobile phone backups are automatically synced unless you choose otherwise. The synchronization happens in real-time, and you can access files from any of the dedicated apps or the web interface on the iDrive site.
In addition to accessing files yourself, you can very easily share them with other people. The process works much the same as with other top cloud storage systems, notably Google Drive. One of the best things about iDrive's sync system is that files can easily be shared with other people as well. Files that you want to share simply have to be put in the iDrive-Sync folder, then marked "share this file." You can set access rights for the files you share, too, with access levels from read-only to full administrator rights – which could conceivably let someone else lock you out of your own remote backups.
Security and Performance
Okay, so the features are nice, but what about iDrive security? Is iDrive safe to use? Are private files kept safe from prying eyes?
First off, the company gives you the only copy of the encryption key that exists for your files. Lose that, and you're in a bit of a pickle. Keep it safe, and no one but you can access your files. If you're worried that you might lose or forget your master key, you can opt for a more traditional method, in which your encryption key is stored on the company's servers.
It's slightly less secure, but it can give you significant peace of mind to know you're protected if you lose your decryption key.
iDrive's 256-bit end-to-end encryption is up there with the best cloud storage providers and would give serious pause even to supercomputers trying to crack it. It's definitely safe from any kind of machine that a would-be hacker is likely to possess these days. If that's not enough, the mobile app also features two-factor authentication. You can see where we're going with this: In terms of safety, iDrive's online storage platform is an excellent choice.
Speed is an important criterion, too. How fast are file transfers during backup and restore procedures?
Let's just say that if you plan to back up a lot of large files, you might want to make use of iDrive's backup option for external hard drives, iDrive Express. We'll talk about this service in a bit, but for now, let's just put it like this: Our office connection's upload speed is 150 Mbps, and the highest download speed we got was about 30 Mbps. Uploads crawled at 10 Mbps at best. Clearly, for transferring smaller files or letting it work over an extended period, this will do just fine. But if you're in a hurry to get a lot of data backed up or restored, it will probably not suffice.
This brings us to the next part of our iDrive review, where we'll look at iDrive Express and iDrive Cube, the company's physical alternatives to its cloud storage options.
iDrive Express
No matter how fast your internet or a company's servers are, some backups are simply too big for realistic cloud storage. iDrive recognized this issue and created a simple solution: Physical shipment of temporary storage devices so large initial backups or emergency restores can be done quickly.
Our iDrive cloud storage review uncovered that upload speeds can be problematically slow when dealing with large amounts of data, and iDrive Express provides an excellent solution – as long as you don't mess up your temporary storage device, that is.
iDrive Personal users can make use of this service once a year, while Business users can employ it three times per year. It's a great solution for your first iDrive backup, but if you end up using the service more often than you imagined, you'll have to cough up some cash. Restore requests will cost $99.50, while subsequent physical backups will set you back $59.95.
We should also mention that if you're a US customer, the shipping of your temporary storage device is completely free. Data is kept safe during physical transfer of the storage device with the same 256-bit SSL encryption that iDrive implements when transferring files to the cloud through your internet connection.
Looking at iDrive reviews online, people absolutely love this feature, as it's generally something that you have to pay for with other backup companies. Yes, the iDrive Personal plan provides only the initial backup for free – but it's still a huge help for getting your backup needs sorted out quickly.
iDrive Cube
iDrive used to have a service that still gets searched for on a regular basis. It was called iDrive One, and it provided a local version of the best personal cloud storage that you could set up at home, complete with the latest WiFi protocols, encryption, and everything. It didn't really take off, though, and was partially replaced by iDrive Cube, which functions similarly but is marketed toward companies and their servers.
The Cube runs on Intel NUC hardware and can provide a complete system backup for up to five computers or servers that run Windows. It also stores data remotely on cloud servers, providing two-tier protection and generally working best as a disaster or ransomware recovery solution.
In addition to the standard security measures that our iDrive review already mentioned, Cube units also come with VMware backup and recovery, KVM-based virtualization, and WinRE recovery cloud replication. Cubes have Intel i5 or i7 processors and 16 GB of RAM. The more expensive version comes with 4 TB of physical, 10 TB of virtual, and up to 4 TB of cloud replication storage. The less expensive model's limits are 2 TB, 6 TB, and 2 TB.
Another thing to note is that the service is available only in the United States, and prices aren't visible on the company website. You've got to contact the sales team directly to get a quote.
How Does iDrive Compare to Other Cloud Storage Solutions?
Storage Capacity:
10 TB for Personal, 50 TB for Business
Aplication:
Carbonite
$4.99 - $8.99/month
Storage capacity:
250 GB
Aplication:
Backblaze
$7/month - $130/two years
Free Trial:
Yes
Aplication:
iDrive vs. Carbonite
iDrive and Carbonite are two of the best cloud backup services at the moment. Both services support external backups, but Carbonite requires you to subscribe to its Plus or Prime Service to set that up.
Our tests showed that Carbonite has superior download and upload speeds. Still, for simultaneous backups, a higher upload bandwidth won't be a real issue for iDrive, either. Furthermore, iDrive scores higher marks when it comes to encrypting your files: It uses AES 256-bit encryption by default, while Carbonite requires some digging through the program's settings for the same, or uses mere 128-bit encryption on the more affordable business plans.
Therefore, we are more inclined to recommend iDrive for individuals and smaller businesses. Carbonite remains the best option for those needing unlimited storage space, however.
iDrive vs. Backblaze
Backblaze is another iDrive competitor with an interesting take on cloud storage and backup. Both companies offer a similar price for the paid subscription plan where iDrive is slightly below $60. However, there are key differences that need to be taken into account.
Backblaze offers unlimited storage, while iDrive lets you back up unlimited devices, including smartphones, within a fixed storage space. While Backblaze is fast, it doesn't provide server cloud backup. In this digital age, the safety of your data and digital assets is a must, and therefore we must recommend iDrive for its more advanced security options.
Furthermore, iDrive offers a 90% discount for the first year for Backblaze users who make the switch to iDrive.
User Interface and Installation Process
The next section of our iDrive backup review will talk a bit about the user experience, including installation and setup. iDrive provides apps for Windows, macOS, Android, and iOS devices, while Linux users have to make do with the web interface.
The software has seen regular improvements over the years, and is generally well designed and easy to install and use, regardless of the platform.
The desktop version features a gray background, with tabs for backup, restore, scheduler, and synchronization settings. Backups can be done from both the backup and sync tabs, with the scheduler offering various options for setting up automated or manual backups. Like all of the top cloud backup solutions on the market, iDrive has extensive scheduling and notification options. You can even set up automatic cloud file syncing for files smaller than 0.5 GB by ticking the "Continuous Data Protection" option.
The mobile app is simple, but it features everything you are likely to need for cloud backup on the go. The color scheme also differs from the desktop version, featuring mostly blue and white tones. After entering your iDrive login details, you can go directly to the backup section to choose folders for storing on the cloud. The iDrive app also features a section called Timeline, in which you can see a chronological timeline of your previous activity, complete with image and video thumbnails.
The Access and Restore section allows you to restore up to 30 versions of previously backed-up files. You can use it to restore photos, videos, contacts, call logs and messages, music, calendar files, and more.
There is another feature worth mentioning when using the mobile app. It's called "Auto Camera Upload," and it functions like a mobile version of the automatic backup feature of the desktop app. The best cloud storage in 2020 is a hotly contested category, but if you're a mobile camera fanatic, this feature argues strongly on iDrive's behalf. In addition to making automatic backups of your entire image and video gallery, it allows you to put the files into the iDrive-Sync folder for automatic synchronization with your other devices.
iDrive Customer Support
The customer support experience iDrive provides is one of the best in the industry. With live chat available 24/7, the company also keeps phone lines open Monday through Friday, along with email support for both users and resellers.
Multiple tutorials and FAQs are more than enough for most users, but having a team of professionals to back those up is a must-have for a reliable service, and iDrive does its best to provide that.
iDrive Review – Bottom Line
It's almost time to wrap up our iDrive cloud backup review. As we said at the beginning, we here at DataProt believe iDrive to be one of the best backup solutions on the market. The rich feature set, combined with top-tier security features and the option to expedite backup and recovery times with physical hard drives, makes for a compelling package. We do wish that the free version offered more than 5 GB of storage, but it does feature every function implemented in the full version of the software, and can be a great solution for storing the important files that you just cannot afford to lose.
Further Reading
Guides
How To Clone a Hard Drive | DataProt Guide
Cybersecurity Products
IDrive Releases Cloud-Based Full Image Backup Tool
Personal Cybersecurity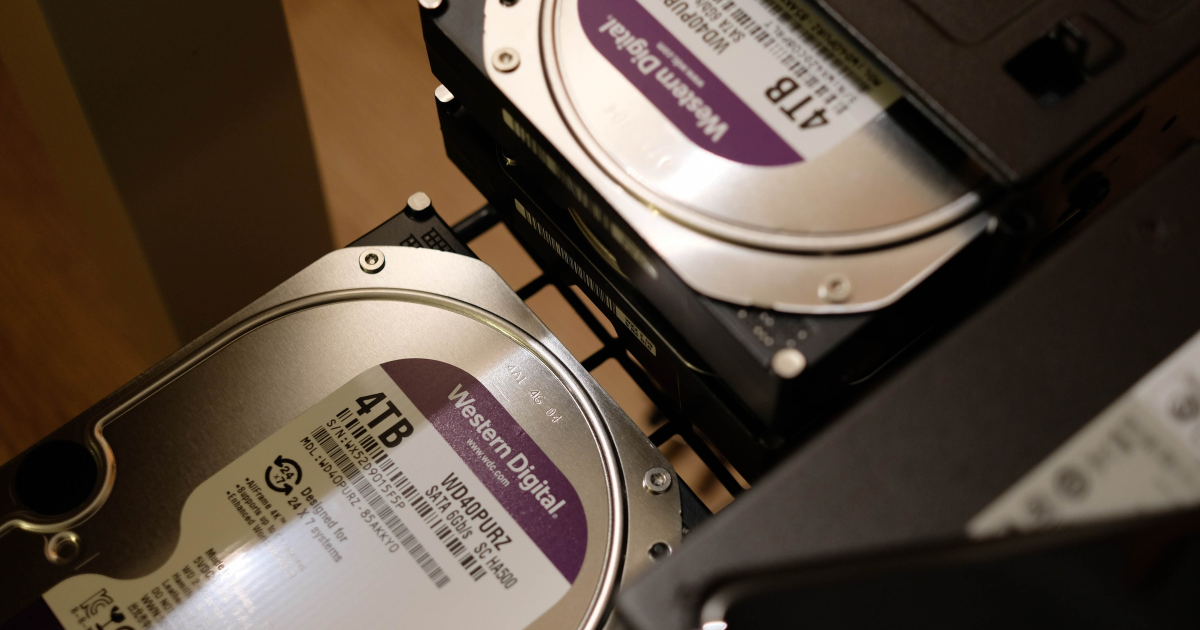 The Best Disk Cloning Software in 2022
FAQ
Which cloud backup is the best?
Our choice would be iDrive or Backblaze. The best online cloud storage really depends on what you're looking for. iDrive offers unlimited devices, while Backblaze plans offer unlimited storage. Crashplan offers monthly plans, Acronis True Image has social media backups, and SpiderOak offers extensive file-sharing options.
Which is better: iDrive or Carbonite?
For our money, we'd say iDrive is better. Carbonite is very similar to Backblaze but costs more.
Is iDrive an Apple product?
No. Despite a name that mimics Apple's branding, the service is offered by a company called iDrive Inc.
It's an excellent service. Check out our iDrive review or almost any iDrive review on Reddit to see why it's so many people's favorite cloud-based storage solution.