GlassWire Review
This network activity monitor is more than useful if you've got the technical knowledge to interpret the data it provides you with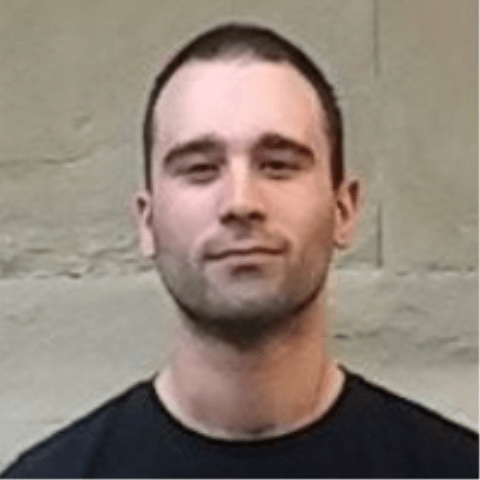 Updated: July 20,2022
DataProt is supported by its audience. When you buy through links on our site, we may earn a commission. This, however, does not influence the evaluations in our reviews.
Learn More.
What do glass and wire have in common? They are both essential elements of the light bulb. And just like a light bulb, GlassWire software illuminates your system's online activity and keeps a safe perimeter around your network. Welcome to our GlassWire review, where we'll take an in-depth look at the most useful combination of wire and glass since Edison.
GlassWire
VISIT SITE
Price Range:
$39-$99/year
AVAILABLE ON:
Android
Windows
KEY FEATURES:
Type: On-premise
Protocols: N/A
Price range: From $39/year to $99/year
Best price: $39
Number of devices supported: From one to 10 PCs + remote connections
Free trial: Try out Basic, Pro, & Elite features for 7 days
Pros
Fantastic monitoring tools
Very smart Windows Firewall enhancement package
Attractive and professional user interface
Cons
No one off payment option, subscription only
No Linux, Mac-OS or iOS support yet
GlassWire Pricing
GlassWire has a very simple pricing structure: three paid plans and a free option with severely limited usefulness. There used to be a more expensive GlassWire lifetime subscription, but the company switched to yearly pricing in 2017.
The main difference you'll notice when comparing GlassWire free vs paid plans is that all of the advanced paid features are missing from the free version of the GlassWire app. These include features such as Ask to Connect and the ability to have a persistent mini-graph on the desktop without having to open the app. The free version also saves only a month of network history and it allows just one remote connection.
The paid subscriptions are simple to understand. Every paid plan lasts for a year and has exactly the same features, but differs in the length of the saved network monitoring history, the number of supported devices, and the number of remote connections that are monitored.
GlassWire pricing plans start with a Basic subscription. For $39 per year you get one month of history for one device plus three remote connections to monitor, as well as all of the advanced features that we'll talk about later in the review.
The Pro GlassWire license, at $69, steps it up with a year's worth of history for three PCs and up to 10 remote connections.
Finally, the $99 Elite plan saves an unlimited history for up to 10 devices and monitoring for an unlimited number of remote connections. It's one of the industry's best network monitoring solutions for business, since the unlimited remote connections can effectively extend monitoring to the entire office network.
GlassWire once accepted Bitcoin, but no longer. Due to low demand for crypto support, the company has decided to stick with traditional payment methods: bank transfers, credit and debit cards, and PayPal.
Installation Process and Supported Platforms
The software was originally designed for Windows users only. An Android version was added in 2017, and a GlassWire for Mac version is said to be in the works. An iOS release is presumably next.
The main stumbling block for GlassWire for iPhone is that iOS didn't allow per-app traffic stats for a very long time. That deficiency would severely limit the usefulness of even the best network monitor software.
This has changed in newer versions of the mobile operating system, so while there has been no official word, it's safe to assume that GlassWire will consider an iOS version after the macOS one is complete. GlassWire Linux doesn't seem to be in the cards at this point.
The installation process is incredibly simple. You don't have to set up an account. Simply download the app, install it and you're good to go.
User Interface
One of the biggest selling points for GlassWire software is its beautiful and user-friendly interface. Unless you're an analytics nerd, it's hard to get excited about graphs and charts, but we have to give credit to GlassWire for its polished presentation.
After completing the GlassWire download and starting up the app, you'll immediately be greeted with a graph showing network activity. GlassWire reviews your connection's upload and download traffic in real time, but we'll talk about that more in the features section.
Switching to the Usage tab gives you a chart view, while the Things tab shows a list of Internet of Things devices that are currently connected to your network. The Firewall tab allows you to control advanced features of your GlassWire firewall solution. The Alerts tab shows you every instance of new network activity (such as visiting a site for the first time during the monitored session).
Like all the best firewall and network monitoring solutions, GlassWire allows you to customize many things about the way it works. For starters, you can switch between light and dark themes. You can change the color of the download and upload graphs too.
You can also change how long the monitoring period is. It shows you the latest five minutes by default, but you also easily switch to daily, weekly, monthly, or even unlimited views (providing your license allows for it).
In addition to altering the app's appearance, you can also switch on and off all notifications. You can also enable bonus features like ARP spoofing, EvilTwin detection, VirusTotal scanning, and more. You can also turn on password-protected remote access and set up a server list so GlassWire can review activity on remote servers.
The mobile version of the GlassWire app for Android devices retains a very similar interface along with most of the same features as the desktop app.
GlassWire Features
Traffic Monitoring
GlassWire's core feature is incoming and outgoing bandwidth usage monitoring. You can view data in graph or chart form, with separate colors for upload and download data volume making it easy to understand what's going on.
The Graph tab allows you to switch between the default live monitoring graph and the Apps and Traffic sections, where you can zero in on an app's activity and filter network activity by protocol.
To truly review GlassWire's monitoring potential, you have to visit the Usage tab. This section is basically mirrored in the mobile app. It shows incoming and outgoing traffic for the past day, week, month or custom length of time in pie chart form. Data is further broken down into sections for hosts, traffic type, and apps.
Advanced Monitoring Tools
In addition to simple monitoring of incoming and outgoing data, GlassWire has a Swiss Army knife of additional features. Some are turned on by default, while you'll have to toggle the others from the Security tab in the Settings menu.
Depending on what you want to review, GlassWire tools can notify you about changes in system files (hosts or lmhosts) as well as application certificates, versions, and executables. It can also detect new proxy settings, DNS changes, suspicious host connections, networking device and driver modifications, EvilTwin Wi-Fi access points, and more.
Finally, you can turn on Remote Desktop Protocol detection to anticipate RDP vulnerability exploits or find out if the MAC address associated with your IP address has been changed, which is a likely signal of an ARP spoofing attack.
Remote Monitoring
In addition to monitoring your local PC, you can use any paid version of GlassWire, including Basic, Elite and GlassWire Pro, to review remote servers or devices. The software must be installed on all the devices that you want to monitor as well as the master PC that you'll be doing the monitoring from. The free version allows for only one remote device, Basic bumps that up to three, Pro to 10, and Elite gives you unlimited devices.
You can allow remote monitoring on computers by going into the Remote Access tab, clicking on "Allow Remote Access by password," and choosing a password. You can also add a specific IP address that will be granted access, but this is best done if your monitoring PC has a static IP address.
In order for GlassWire to review remote servers, you need to set things up in the "Server List" tab of the Settings menu. Enter the usual information (server name, IP address or host name) as well as a password that you've previously set up in GlassWire, and you're ready to go. Upon setting things up on the remote machine's end, you'll be able to monitor its data transfer graphs alongside those of your main system.
Data Plan
Not everyone has unlimited internet access. GlassWire's network monitor can be set up to notify you when you have reached daily, weekly, or monthly data transfer limits. You can set it up so that GlassWire reviews incoming or outgoing traffic – or both. The program can also ignore local network traffic, which is especially useful on mobile devices connected to both Wi-Fi and mobile networks. This feature is available in the free version, but the rest are available only from the paid subscription plans.
Internet of Things
The Internet of things is a system of connected computing devices with unique IDs and the ability to transfer data over a network without requiring human interaction. Clicking on the Things tab allows GlassWire to review all such devices connected to your network, showing you their names, IP and MAC addresses, and time of connection to the network.
You can label each connection for easier reference, but unlike dedicated network security scanning programs such as Bitdefender and Avast, GlassWire doesn't scan these devices for security problems or vulnerabilities.
Firewall Management
Knowing what's going on within your network is all well and good, but what can you do about it? Many advanced security features in GlassWire are hidden behind its Windows Firewall management tool. Comparing GlassWire vs Comodo and other network monitoring solutions, you may find it surprising that the company opted to enhance the existing firewall in Windows rather than creating a distinct third-party firewall utility.
The key reason that most people prefer to use stand-alone personal firewalls instead of the default Windows solution is that they make it much easier to control the level of access individual programs have to your network's resources.
GlassWire's firewall strategy is not to reinvent the wheel, but to extend and beef up the Windows Defender firewall, performing the same functions in a much more intuitive way.
GlassWire Firewall will review all of the programs that have been detected using your network's bandwidth since you launched the app for the first time. You can quickly block any program that GlassWire has identified with a simple click on the flame icon next to the program's name.
If you need a preemptive strike against potential malware, "Ask to Connect" is your friend. Turning this option on will let you make a decision every time a program or service initially runs on your network.
Unfortunately, even the best firewalls can't stop the damage if the malware is already running. GlassWire's firewall can't protect you from malware that's already running on your network. But how do you know if you should limit a program's access to the internet? The answer is VirusTotal.
VirusTotal
Due to a partnership with the world's largest aggregate of antivirus programs and online scan engines, you can opt to scan suspicious files and URLs for malware directly from the GlassWire desktop.
We won't get into an in-depth review of GlassWire's antivirus implementation because there isn't really much more to say. It is turned off by default, and by enabling it you have to agree to the same terms and conditions that the VirusTotal site requires you to accept before you submit a file for review there. Specifically, you agree to allow the sharing of this file with the information security community in order to improve VirusTotal's online database.
In addition to enabling manual analysis, GlassWire will allow you to turn on automatic analysis of all apps with detected network activity, and you can choose whether to receive notifications about the scanning results.
GlassWire Mobile App
We've already mentioned in our GlassWire review that in 2020 Android is still the only mobile platform the company supports. The Android app retains all of the important functionality of its desktop counterpart while slightly adjusting the interface to better suit mobile devices.
Data Plan functionality is especially useful on mobile phones, as the app can warn you when you're approaching your mobile internet plan's monthly download and upload limits.
Our GlassWire Android review should also mention a couple of notable deficiencies of the mobile app compared to its desktop counterpart. For one, Google's API changes have made separate Wi-Fi and Mobile Data blocking through firewall software impossible, so the company had to opt for separate profiles and you have to switch between them to get the full picture.
Due to the same Android changes, real-time app data-usage tracking had to go as well. Instead, you can check your daily, weekly, or monthly usage, set the report to a custom selection of days, or look at a breakdown of data usage against the limits of your mobile data plan (which allows you to quickly pinpoint which app is killing your monthly allowance).
GlassWire vs Comodo
Although there are similarities between GlassWire and Comodo, the two software products are used for different purposes. Comodo is a more comprehensive security tool that combines antivirus and firewall protection. The software monitors your computer constantly and detects and stops unauthorized changes to your files.
Unlike Comodo, GlassWire is only a network monitoring system and a firewall protection tool. There's no built-in antivirus app, but you can reinforce this second line of defense with a separate antivirus program as GlassWire is compatible with almost any product. Whether you choose GlassWire Pro or any other plan, you will get a user-friendly software.
While Comodo can be a little complicated to master, GlsasWire's graphs and visualization features enable you to instantly figure out what's happening on your network. That's why GlassWire's email support is perfectly sufficient, whereas Comodo's live chat support is available 24/7 in case you face any problems with the software tools.
GlassWire vs Wireshark
Another GlasWire's competitor worth mentioning is Wireshark. It's one of the best tools for analyzing and monitoring your network and comes with impressive security tools. However, it cannot compete with GlasWire's simple and easily navigable dashboard. On the other hand, Wireshark is more powerful software, but if you aren't exactly tech-savvy, you'll have a tough time using it.
Namely, it's an open-source system that monitors and detects what's happening on your network. It will notify you of any process harmful to your device, but you'll need additional skills to detect the actual problem. Wireshark is used mostly by developers and security experts, while GlassWire firewall features are more beginner-friendly.
However, Wireshark is still a better option for Mac and Linux users. As we already mentioned, GlassWire is available only for Windows computers. Also, Wireshark is completely free software. Meanwhile, if you want access to GlassWire's tools and features, you'll need to subscribe to one of its paid versions. GlassWire's free trial can help you decide which package is ideal for your individual needs.
Recent Product Updates
The GlassWire team of experts is constantly working on improving the program and adding new features. Although the software version for Mac is not out yet, we expect to see the beta version soon. You can subscribe to the GlassWire mailing list and get the Mac beta version as soon as it's released.
It's also worth noting that all glitches related to GlassWire features have been fixed in the new version. For example, there are no bugs that cause overlapping of the alerts on the dashboard.
GlassWire Customer Support
After you sign up for one of the paid plans offered by GlassWire, you'll be able to use the company's customer support. Unfortunately, the only way to have a back and forth with one of their support agents is via email. For the purpose of our GlassWire firewall review, we've tested the email support. The agents are polite and efficient, providing detailed information to any question you ask.
In addition, you can find a lot of useful information about the software on the GlassWire website. The help center contains guides on how to get started with GlassWire and use the software for both desktop and mobile devices. We really liked GlassWire Alert Dictionary, where all features are visually represented and described in detail. There is also a GlassWire forum and Twitter account, where you can have discussions with other users.
Bottom Line
GlassWire is easily one of the best network monitoring tools on the market. The combination of its polished interface, fantastic network traffic monitoring tools, and very clever implementation of Windows Firewall improvements make for a compelling overall package. Safety features that give the best security apps on the market a run for their money only sweeten the deal. If we had to complain about something it would be that the subscription price is a bit steep and that Windows and Android are still the only supported operating systems. These are minor complaints against a superb product.
FAQ
Is GlassWire a subscription?
Yes. The company used to offer a one-time payment option, but stopped doing that in 2017.
How much does GlassWire cost?
Subscriptions start at $39 per year. You can also get a free version with limited functions. Check our GlassWire review for more information.
Yes and no. It's a network monitoring solution with integrated firewall features.
How do I disable GlassWire?
Select the "Deactivate GlassWire" button. The button can be found on the top left corner of the desktop app. You can also snooze notifications for 24 hours or turn them off completely without stopping the monitoring process.
Yes. It's one of the safest network traffic monitoring tools on the market. Read our review to learn more.