EaseUS Data Recovery Wizard Review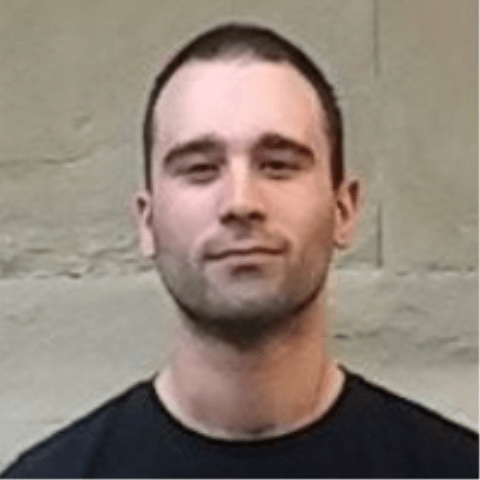 Updated: April 29,2022
DataProt is supported by its audience. When you buy through links on our site, we may earn a commission. This, however, does not influence the evaluations in our reviews.
Learn More.
What do underwear and data recovery programs have in common? They both provide essential coverage for your backside. And if you want the best coverage, be skeptical about the free option. In underwear, as in data recovery, you get what you pay for.
Welcome to our EaseUS review, where we'll take a deep dive into Data Recovery Wizard, one of the oldest active file recovery solutions on the market.
EaseUS
VISIT SITE
Price Range:
$0 - $499 (lifetime license)
AVAILABLE ON:
iOS
Mac
Android
Windows
KEY FEATURES:
Devices per account: 1 - Unlimited (with the Technician version)
Encryption: 256-bit SSL
Storage capacity: 2 GB - unlimited
Price range: $0-$499 (lifetime license)
Physical device backup: No
Best price: $499/lifetime
2FA: No
Pros
Flexible pricing
Free tier available
Powerful data recovery capabilities
OS crash backup
Cons
More powerful tiers are expensive
EaseUS Price
Let's start with the most pressing issue in this review – how much dough do you have to cough up for EaseUS file recovery software? The good news first: Not only is there a free version, but the two paid versions of the main software, as well as additional programs such as Partition Recovery, Exchange, and Email Recovery Wizard all feature free trials that allow you to test them out before you pull out your credit card.
The bad news? The EaseUS cost-benefit ratio is not the greatest. The free version recovers only 2 GB of data, and trial versions of the data recovery tools do nothing more than let you locate your lost files. They don't actually recover them.
So how much does a useful version of EaseUS software cost? The version aimed at individuals and a single computer is called EaseUS Data Recovery Wizard Pro, and it will set you back $69.95 per month, $99.95 per year, or $149.95 for a lifetime's worth of upgrades (yours or the company's, whichever lasts longer, we assume).
If you want the best data recovery tool for file recovery from multiple devices, you'll have to go for the Technician package. It's essentially the same software, except that the license allows it to be freely installed across multiple devices. On top of that, the Technician package lets service providers assist your customers with technical issues. You'll also gain access to priority customer support from EaseUS.
As expected, the prices are notably steeper, with the 1-year version costing $299.99, the 2-year plan sets you back $399.99, and the lifetime plan costing a whopping $499.99. EaseUS data recovery reviews are right to point out that the pricing is too steep, especially when compared with its competitors.
You can also get a Pro+ version that lets you create a bootable USB for data recovery when the system fails to start. It's currently available for a reduced price of $99.90 per month. Or you can get backup USB or CD drives in addition to your yearly or lifetime subscriptions.
While this will, for the most part, be an EaseUS Data Recovery Wizard review, it's worth noting that the company publishes a fair bit of additional specialized software. You could, for example, buy only the Partition Recovery aspect of the data recovery software for $69.95 per year (or $99.95 for a lifetime subscription). Other options include MS SQL or Exchange Recovery software ($299.99/year or $499.99 for life) as well as Email Recovery Wizard for a one-time payment of $99.95.
When it comes to pricing, there's stiff competition for the title of best data recovery software. Recuva, for example, offers unlimited data recovery with its free plan, and its Professional plan is significantly cheaper – just $19.95. Paragon Hard Disk Manager licenses cover three computers for $79.95. In our experience, however, neither of these catches quite as many files as EaseUS data recovery software does. And when you're looking to recover critical data, that makes all the difference.
Ease of Use
This section will cover the installation process, user interface, and device compatibility.
As almost every EaseUS software review ever published will tell you, these guys have pretty intuitive and straightforward programs that are very user-friendly.
The software for PC and Mac users looks slightly different, but it works pretty much the same way on both platforms. There are also MobiSaver apps for Android and iOS devices, though these have to be purchased separately. Remember, unless you go for the Technician plan, one license will get you data recovery for just one device. PC licenses are not worth anything for Mac users and vice versa.
Installation takes less than a minute, and if you're using the free version, you don't even need to register an account.
Before EaseUS reviews your files, you have to tell it where to look. When you first start the desktop app, it will show you a selection screen. Here you can choose between the different storage devices currently available on your system or specify a particular location, such as the desktop, recycle bin, or a specific folder.
Alternatively, you can double-click on any of the available drives to get a Windows Explorer/Finder style view. From here, you can review what EaseUS will recover, either by letting it scan the entire drive or by specifying a particular file or folder. You can also click on the three lines in the top-right corner of the screen to switch the interface language, check for app updates, get help from technical support, or review online tutorials.
The mobile apps feature similarly streamlined designs. After starting them up, you can opt to recover deleted photos and videos, SMS and MMS messages, contacts, call logs, or your WhatsApp history. The free version of the iOS app allows you to recover up to one file or five contacts in total, while the EaseUS Android app has no limitations but allows for only one file to be retrieved at a time. If you're looking for advanced backup and data management features for multi-device file syncing, you should look into the EaseUS MobiMover software.
Although our EaseUS data recovery review is primarily focused on the PC version of the software, we also tried the Mac version. In addition to standard data recovery features, it has some options exclusive to the Mac platform such as iTunes and Time Machine backup recovery.
Features
File Recovery Options
We've already talked about the simplicity of EaseUS' file recovery software. In addition to scanning an entire partition or a certain directory (including the Desktop and Recycle Bin), you can also set it up to search only for specific file extensions, files lost within a certain time period, files up to a certain size, and more.
As with the best file recovery software on the market, not only do you get extensive options when it comes to selecting your backups, but you can also save previously scanned partitions so you can pick up right where you left off next time, without having to rescan everything.
In addition to support for a huge variety of file formats (more on that in our next section), Data Recovery Wizard Pro is able to recover RAW drives successfully. A RAW drive is any hard drive that has lost its reference data, such as the master boot record (MBR). These drives must be reformatted before they become usable again.
The process is simple: EaseUS Data Recovery reviews your RAW drive, finds all the data that's salvageable (which should be mostly everything if only the MBR or partition data got damaged), and then you can simply transfer it to another location through the Recover function. You can proceed to format the drive afterward.
Speaking of finding files to recover, EaseUS' recovery software has two scanning modes: Quick and Advanced. The first uses a basic search algorithm and can find the most recently deleted files within a few minutes (depending on the speed of your hardware, of course). We had quite a bit of success with this mode for the purposes of our EaseUS review. However, if you need a more thorough search, the Advanced mode will go sector by sector for the deepest possible scan of your drive.
Files can be previewed from the Explorer-style interface, and the software even has a limited capability for restoring certain damaged image and video file formats such as JPG, MP4, and MOV. It's an excellent feature on top of an already rich feature set, and it's especially useful for recovering multimedia from the SD cards of damaged cameras or mobile phones. The software also warns you not to save recovered files to the same drive, as that might overwrite other lost files.
Supported Formats
Before performing an EaseUS recovery, a review of supported file formats is in order. You'll be pleased to know that just about every audio, image, and video format is supported, along with many popular archive and document types and operating-system files. That means you can recover anything from DOC, XML, and PDF documents to JPEG, PNG, RAW, and a variety of other image formats. MP3, MP4, WAV, AIFF, AAC, OGG, MPEG-4, QTFF, AVI, MOV, WMV, and more are available for multimedia aficionados.
The EaseUS Data Recovery Wizard is also one of the best recovery software solutions for popular archive formats (ZIP, GZIP, and RAR) and file systems (FAT, exFAT, NTFS, ext2/ext3, and ReFS). In short: If your lost files are salvageable at all, EaseUS' file recovery wizard will get them back.
EaseUS and EaseUS Alternatives
Now that we gave you detailed information on EaseUS features, price, and user interface, it's time to see how this product compares to its competitors. We've searched for the main EaseUS opponents and tested their functionalities to provide you with accurate information about both products, and help you decide which is better for you.
Recuva vs. EaseUS
Recuva and EaseUS have some similar functionalities, but there are also significant differences between the two products. Both come with a free version, but unlike EaseUS, Recuva's free version is available only for personal use. Also, Recuva is available only for Windows computers, while EaseUS you can use to restore files from your Mac laptop, iPhone, iPad, or Android device, too.
Recuva scanning and restoration tools work fast, but not fast enough to outperform EaseUS in terms of speed and efficiency.
EaseUS pricing plans come with additional tools for Mac and Windows users, too. With the latest version updates, the program is much faster than Recuva, allowing you to complete the restoration of your files within one minute.
Both products have excellent customer support. Both the EaseUS site and Recuva's section on the CCleaner website are loaded with tons of technical guides and explanations to help you learn how to use products. Recuva's support team is available only via email, while EaseUS offers email, live chat, and phone support.
Macrium Reflect vs EaseUS
Macrium Reflect is powerful backup and disk cloning software. Like EaseUS, this product has a free version, as well as versions for personal and business users. Dozens of Trustpilot reviews praise this product for its outstanding backup functionalities and slick user interface. We didn't want to rely on other's opinions, however, so we tested the product on our computers, too.
The first thing we need to mention is that, unlike EaseUS, Macrium is available only for Windows. If you are a Mac user, you won't be able to benefit from its services.
Our EaseUS recovery review focused on the product's recovery tools, proving that they are fast and efficient. When it comes to Macrium backup and recovery tools, we can also confirm that they work flawlessly. However, Macrium is a more robust software and, as such, more suitable for larger enterprises. On the other hand, some client reviews claim that EaseUS Data Recovery is easier to use. The verdict depends on your preferences, in the end.
EaseUS Recent Updates
EaseUS recently released a new version of the product for both Windows and macOS users. The first thing worth mentioning is its new interface: The EaseUS data recovery dashboard is now even more intuitive to use than the previous one.
Another thing to like about the new version is the faster data scanning. We couldn't say anything negative about the processing speed in the original version we've tested, but you can definitely expect to shorten those wait times even further with the new one. On top of that, EaseUS now offers improved operating efficiency on M1 Chip.
Performance and Efficiency
Another aspect of the EaseUS recovery software that impressed us was just how quickly it ran while taking up comparatively few system resources. Our test system for the purposes of the EaseUS data recovery software review included a fast 1 TB Crucial P1 disk and 16 gigs of 3200 MHz DDR4 RAM paired with a Ryzen 3600 processor.
The Quick scan was lightning fast, clocking in at 47 seconds, and managing to recover not only the files we purposefully deleted, but thousands of other entries dating back several weeks. The true test was the deep scan, which took just over two-and-a-half hours. It managed to recover stuff that we'd long forgotten, files dating back several years.
During our review of the EaseUS Data Recovery Wizard, our system was barely stressed at all. The average RAM usage was about 150 MB and the CPU hovered around 15% utilization – opening a few Chrome tabs will stress it out far more than that.
Security
Data security is not as important with file recovery software as it would be for, say, a VPN or cloud storage provider. EaseUS doesn't advertise or disclose much information about its protocols, either. That said, the EaseUS Data Recovery Wizard automatically safeguards your data with 256-bit SSL encryption, which is about as good as data protection gets.
Customer Support
No matter the product, almost every EaseUS review will tell you that the company has excellent customer service. If you want to have a chat, reach out to live agents. They're available from Monday through Friday. They're also available for phone support through a free line that's available from 6 p.m. to 7 a.m. weekdays, but unfortunately this line is meant for pre-sales inquiries rather than ongoing tech support.
If you fail to get the info you need using those channels, you can also try shooting the tech-support team an email. This can be done even in the middle of EaseUS file recovery, as our review techs can confirm. All you need to do is click on "Contact Technical Support" from the Help menu of the desktop app.
Finally, if you just want to get some general information on how to use EaseUS' data recovery software, you can consult the comprehensive knowledge base on the website. It's a truly fantastic resource, full of useful information about everything related to the company's products. You can use it to find out a lot about data recovery, drive partitioning, and more.
How Does EaseUs Compare to Other Data Recovery Solutions?
EaseUS
$0 - $499 (lifetime license)
Free version:
Yes
Aplication:
Stellar Data Recovery
$59 - $299/year
Free version:
Yes (Up to 1 GB)
Aplication:
Free version:
Yes
Aplication:
Bottom Line of Our EaseUs Review
It's time to wrap up our EaseUS Data Recovery Wizard Professional review. In our humble opinion, it is one of the best data recovery tools on the market. The combination of incredibly simple operation with speedy scanning and recovery processes, combined with support for every type of file extension you're likely to need, topped off with fantastic customer support and top-notch security, leaves very little to be desired.
If we had to complain about something, it's price. There are much cheaper options on the market (Recuva, Ashampoo Undeleter, to name a few). In addition to the steep price that every honest EaseUS recovery software review must mention, you will need to shell out even more for the Technician version if you want a license that will work across several devices.
Considering that Recuva Pro costs $19.95 and Ashampoo Undeleter will set you back just $14.95, this is a tough sell. Keep in mind, however, that the file recovery prowess of these cheaper alternatives cannot remotely match what EaseUS software can do.
Finally, during our review of EaseUS' data recovery software, we noted that full-disk recoveries were possible only through selecting and scanning all of the relevant partitions separately. It's a minor niggle, and doesn't detract from the otherwise excellent functionality of the software.
To conclude: If you need a reliable data recovery tool and you don't mind spending a bit more money on it, EaseUS software is an excellent choice.
FAQ
Yes. The company protects your restored data with top-of-the-line 256-bit SSL encryption, which ensures data safety.
Can I trust EaseUS Data Recovery?
Yes. EaseUS is a company with nearly 20 years of experience in disk partitioning and data recovery. From our EaseUS software review, we've found that its products, including Partition Manager and Data Recovery Wizard, have been among the most popular and robust apps in their fields for more than a decade.
Is EaseUS a Chinese company?
While EaseUS does offer a free plan for its data recovery service, most of the advanced features are reserved for paid tiers. The paid plans start at $69.95 per month.
How do I use EaseUS for free?
Simply download the free version from the website. Be aware that it comes with several limitations, such as being able to restore only 2 GB of files. Check our EaseUS review for more information.
How much does EaseUS cost?
The pricing starts at $69 per month. This will get you one month's use of Data Recovery Wizard Pro. You can also buy a yearly subscription for $99.99 or a lifetime sub (best value) for $149.95. The Pro edition supports only one device per license. If you want more, look into getting Data Recovery Technician instead.