DocuSign Review
The Go-To Solution for Electronic Document Signing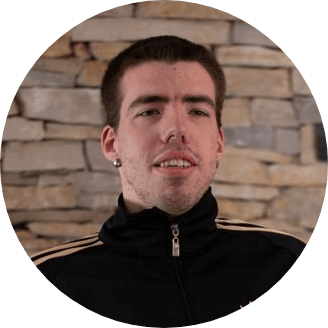 Updated: February 03,2022
DataProt is supported by its audience. When you buy through links on our site, we may earn a commission. This, however, does not influence the evaluations in our reviews.
Learn More.
DocuSign is a cloud-based contract management software solution that enables users to quickly draft, share, and sign electronic documents. In a globalized world, business arrangements involving two or more parties are often rapidly sealed, and signing documents the old-fashioned way is both costly and impractical.
With over one million users, DocuSign is the undisputed market leader in the digital signature software niche. Our DocuSign review confirms the company is fully deserving of its place at the top thanks to its many features. These include the ability to send and sign practically any type of document and file type, while its intuitive interface and top-class security make it easy to track agreements.
But DocuSign is also pricey. The most affordable plan is $10/month. There is a free plan too, but it only allows you to sign documents you receive without the ability to send your own. Keep reading to find out whether DocuSign has what you're looking for.
DocuSign
VISIT SITE
AVAILABLE ON:
iOS
Mac
Linux
Chrome
Android
Windows
KEY FEATURES:
Great document signing workflow
Legally-binding signatures
Multiple identity authentication methods
Pros
Easy sharing & collaboration
Free to use for recipients
Secure
Cons
No pre-made templates
Expensive
What is Digital Signature Software?
Before examining DocuSign reviews and assessing the service's qualities, it's important to familiarize yourself with what digital signature software actually does. Digital or e-signature solutions allow parties to get contracts and other agreements signed over the internet.
These programs differ vastly from online forms that simply allow you to write or draw your signature. They employ cryptography and other authenticity checks to guarantee the actual person the document was meant for is the one signing it. This, in turn, makes digitally signed documents legally binding.
As is the case with other digital signature software, the DocuSign capabilities include a plethora of features that allow you to track the agreement process. Additionally, since the authentication process often involves leaving and verifying sensitive personal data, e-signature platforms also employ high-end security to prevent this information from being leaked.
The term e-signature software is often conflated with contract management software because the latter usually includes electronic signing features. Both have the same fundamental purpose – streamlining document signing by removing the need to physically mail contracts to involved parties.
DocuSign Features
Now let's check out all of DocuSign's tools and capabilities. The availability of these features depends on the plan you choose. We'll cover those in more detail in our Pricing section.
DocuSign Dashboard
Once you log into DocuSign, you'll land on the platform's dashboard. From here, you can easily access all the features offered by this contract management tool. The dashboard is split into five main tabs: Home, Manage, Templates, Reports, and Settings.
The Home tab is primarily used to upload and review DocuSign documents. Aside from letting you upload new documents for signing and distribution, you'll also find a summary of all agreement processes that are underway. This includes the number of documents that are waiting for your signature, as well as documents that still require the signature of other recipients.
Naturally, when you first launch DocuSign the Home tab will be pretty much empty. You'll receive a short pop-up tutorial on how to get your first document signed. The instructions are straightforward and you shouldn't face any problems
Next up, we have the Manage tab. This tab practically serves as an inbox for all documents and agreements you process. Here, you have an overview of all documents sent and received through the DocuSign program, as well as their current status.
Lastly, the Settings tab includes various account, billing, privacy, and security options. Here, you can also access the extended tutorial and knowledge base if you want to improve your level of expertise.
Meanwhile, the Status bar tells you how many people still need to sign the agreement. You also have a variety of actions you can take for each document. You can resend them to remind people to sign, edit existing documents, save a document as a template, see the audit trail, and so forth.
The Templates section, as the name suggests, holds templates you've uploaded or saved. Reports, on the other hand, grants you access to a bunch of useful data concerning the agreement process, such as the number of envelopes (documents) sent, authentication reports, or user activity.
DocuSign Document Creation and Workflow
Of course, the focus of this DocuSign review is the document signing feature. You'll begin the signing process by uploading the relevant document. However, DocuSign doesn't have a document creator that enables you to draft up a brand new contract from scratch, so at the very least, you'll need to have a mockup of the document before editing it further.
There are multiple options for uploading. You can either upload from your device or from one of the popular file hosting services such as Google Drive, Dropbox, or OneDrive. Alternatively, you can choose a premade template and work with that. You can also mark whether you're the only signee, and DocuSign will adjust the subsequent steps accordingly.
If you aren't the only signee, you'll need to add document recipients. Agreements are shared over email, while more expensive DocuSign pricing plans include the option to send SMS notifications too.
Hence, you'll need to provide the name and email for each recipient, as well as choose whether the recipient needs to e-sign the document, sign it physically, or just receive a copy. You can also set up a specific signing order, which enables you to control the order in which the document is being received and signed. There is also a signing order diagram that offers a visual representation of how the contract is being distributed.
On the next screen, you'll be greeted by DocuSign's robust document editor. This editor allows you to add various fields to the document that the recipients need to fill in. Aside from signatures, you can add fields for the date, stamp, initials, job title, company, email, and much more.
One of the more interesting features that we've identified during our review of DocuSign allows users to switch between document recipients and add custom input fields for each. This is especially useful in situations where one recipient just has to sign, while others have to leave more detailed info. Note that you can't edit the actual document itself but just place input fields in appropriate places in the document.
You can also make use of the auto-tagging feature which automatically populates the document with input fields based on both the document's structure and on your previous fields' placements. Of course, all the input fields can be customized and adapted to your individual needs.
Once you've added everything, you'll be taken to the final screen where you can customize the email message notifying recipients they need to sign. You can also check the "Automatic reminders box" so recipients that didn't sign receive email notifications reminding them to do so.
In case you're one of the signees, you'll be automatically taken to the document signing screen at the end of the process.
DocuSign Electronic Signature
In the following section, we'll check out what the electronic signatures look like. You can access electronic signature customization either through the Settings tab or whenever you're signing a document.
DocuSign puts several options at your disposal when it comes to signatures. First, it can automatically generate one for you based on your full name. The style and font of these generated signatures can be altered to match your actual signature or produce one that just looks cool.
Second, you can choose to draw your own signature using your mouse or touchpad. Lastly, you can upload an existing signature from your computer as well.
Signatures made with DocuSign actually fall into the category of digital signatures, which also means that documents signed with these signatures are legally binding.
Templates
One of DocuSign's weak spots is templates. This digital signature service does support the creation of templates, which you can then use for any documents you need signed. The templates you create come with pre-populated input fields and can be sent right away or edited beforehand.
However, during our DocuSign app review, we were somewhat disappointed that the company doesn't offer any pre-made templates for immediate use for things like NDAs or work contracts. This isn't necessarily a major omission, but given DocuSign's hefty price tag, it should be included.
PowerForms
DocuSign lets you leverage the power of its document creation and use it on a larger scale. Through the PowerForms feature, you can turn prepared documents into forms that you can embed on your website.
These forms can then be used for a whole variety of purposes – event sign-ups, online orders, site registration, and so forth. Any data gathered through these templates will be fed into your databases, while the online forms will retain DocuSign's security and privacy protections.
When accessed by users online, these forms act as self-service documents for signatures while alleviating the need for time-consuming manual document preparation and dissemination.
Notifications and Reminders
Users with a DocuSign membership will receive a notification whenever a document they've created and sent out changes its status – a person signed it, the document is completed or voided, as well as when your action is required. These notifications can come through email or via the DocuSign eSignature app.
At the same time, you can set up automatic reminders to be sent out to signers for them to complete the document they've received. Additionally, you can toggle expiration reminders, which notify all parties whenever a document is on the verge of becoming void.
Are DocuSign Signatures Legal?
One of the most common questions posed by prospective DocuSign users is whether signatures made through the platform are legally binding. The answer is yes, but with a few caveats.
Like with other digital signature solutions, DocuSign signatures rely on cryptography to guarantee the integrity of each signature. DocuSign digital signatures use the PKI protocol to generate two keys – a public and a private one. These keys serve to validate the authenticity of each signature.
DocuSign signature encryption also prevents any tampering after a document is signed. If even the slightest changes are made, the signature is invalidated. Another hugely important aspect of making the digital signing process both legal and transparent is the audit trail.
The audit trail represents the documented history of all changes and actions on a single document. Through audit trails, all parties can guarantee, or dispute, the validity of each signed document. In DocuSign's ecosystem, an audit trail is referred to as the Certificate of Completion and contains the following information:
A specific envelope ID
The identity of the sender
The identity of the signer(s) of the documents
A graphic representation of their signatures
The date and time stamp of when the document was sent, viewed, and signed
Signer's IP address
The US and many other countries give the same legal status to digital and handwritten signatures. In the US, the Electronic Signatures in Global and National Commerce Act and the Uniform Electronic Transactions Act provide validity for electronic records and e-signatures.
DocuSign Authentication
A crucial element to guaranteeing the validity of electronically signed documents is authenticating that the listed recipient is the one that actually signed the document.
This is achieved through authentication. The default method of authentication on DocuSign is through email. As such, the DocuSign document management process requires you to enter the email of each recipient. Each signer is then required to log into their personal email account to sign, which proves the right person left their signature.
There are other authentication methods available as well. Authentication can be completed via SMS messages, through knowledge-based authentication, which requires the recipient to answer questions about themselves, as well as through ID verification.
DocuSign Security
Since DocuSign users deal with both sensitive documents and personal information, having top-tier security measures is paramount. This is another area where DocuSign doesn't fall short.
First of all, all data flows on the platform are protected by high-end encryption. Furthermore, the data centers where information is stored are ISO 27001-certified and SOC-audited. On top of that, there's annual security testing, strong firewall security, and DDoS protection, guaranteeing the safety and privacy of all DocuSign users.
Users can also employ multi-factor authentication and role-based authorization for DocuSign corporate accounts.
DocuSign Pricing
When it comes to pricing, there are three different DocuSign plans available: Personal, Standard, and Business Pro.
The Personal plan will set you back $10/month when billed annually. This plan limits you to sending only five documents per month and is restricted to only a single user per account. You also have access to the DocuSign mobile app and reusable templates.
Standard ($25/month) removes the monthly document signing limit and adds team reports, shared templates, in-person signing, comments (for collaboration), and customized branding.
The DocuSign cost for the Business Pro plan is $40/month. While pricey, this plan includes a plethora of useful features such as PowerForms, payment collection, SMS authentication, single-click consent, extra collaboration tools, and bulk sending.
In addition to these three plans, there's a quote-based corporate solution that gives you access to the DocuSign API, includes HIPAA compliance, and adds a bunch of enterprise-level functionalities and integrations with programs like Salesforce.
DocuSign is free to use for document recipients that just need to sign whatever you're sending their way. There's also a 30-day DocuSign free trial that doesn't require you to leave your credit card details. This way, you can test out the service to see whether the price is justifiable.
DocuSign Customer Support
DocuSign offers omnichannel support, meaning you can contact their team by phone, email, or live chat.
Aside from contacting DocuSign support directly, you can ask the community and resident DocuSign experts to help you out with any issues. Additionally, there's a pretty extensive knowledge base available, as well as various courses on how to use DocuSign.
How Does DocuSign Compare to Other Digital Signature Software?
Legally-binding:
Yes
Aplication:
Formstack
$16-$26/user/month
Legally-binding:
Yes
Aplication: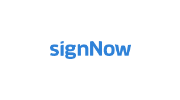 Legally-binding:
Yes
Aplication:
The Verdict
DocuSign eSignature has many useful features that make signing and sending documents incredibly easy. From simplified contract management workflows to military-grade security and multi-method authentication, you'd be hard-pressed to find a better digital signature solution. However, DocuSign is also pricey, meaning you'll have to invest a significant sum of money to utilize its fullest potential.
FAQ
DocuSign is arguably the best digital signature solution on the market. No other company offers the same level of flexibility, security, and ease of use.
Is DocuSign safe and secure?
Yes, DocuSign uses secure data centers, high-end encryption, and other security measures to keep all data flows and stored information safe and secure.
Has DocuSign ever been hacked?
One of DocuSign's subsystems was hacked in the past, which gave the attackers access to the company's mailing list, while other sensitive data remained secure. Attackers did manage to send bogus phishing emails, but the company was swift to react and prevent any damage from being done.
Does DocuSign hold up in court?
Yes, most countries, including the US, consider digital signatures made via DocuSign legally binding.