ZoneAlarm Review
Thanks to constant improvements ZoneAlarm has grown into one of the most capable antivirus programs around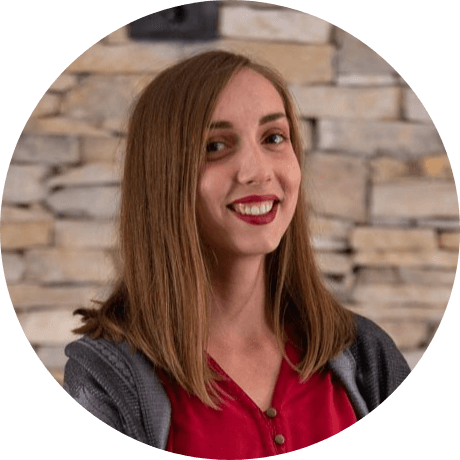 Updated: March 24,2022
DataProt is supported by its audience. When you buy through links on our site, we may earn a commission. This, however, does not influence the evaluations in our reviews.
Learn More.
ZoneAlarm is among the longest-running antivirus solutions around. Launched back in 1997, it was at one point considered to be a top-class choice for cyber protection, next to other big names like Kaspersky, Norton, and Avast. Since then, however, it has fallen out of favor, largely due to its very outdated interface and lack of some essential cybersecurity features like ransomware protection and safe browsing.
Thankfully, things seem to be changing for the better. In our ZoneAlarm review, we found that the software's parent company – Check Point – has gone the distance to improve its weakest departments, adding the missing features and performing a thorough UI redesign. The only thing left to see is whether this is enough to make ZoneAlarm a viable alternative to Avast and other hugely popular antivirus programs.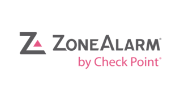 ZoneAlarm
VISIT SITE
Price:
$39.95/year/5 devices
AVAILABLE ON:
iOS
Android
Windows
KEY FEATURES:
Free version: Yes
Available on: Windows, Android, iOS
Number of devices: Up to 50
Renewal period: One year
Additional tools: (VPN, password manager, parental control, etc.)
Price range: $34.95/year for one device - $649.95/two years for 50 devices
Best Price: $72.95/two years for five devices
Pros
Top-class antivirus engine
Most core features are free
Shiny new interface
Anti-ransomware and anti-phishing protection
Cons
Some new features still basic
No Mac or Linux versions
Zone Alarm Features
ZoneAlarm security features differ over the three different plans: Antivirus, Antivirus + Firewall, and Extreme Security. Each subsequent plan is costlier than the previous one and includes a more comprehensive suite of virus and malware protection. Some of ZoneAlarm's features and services can also be downloaded separately as standalone software.
Antivirus
Let's start off with a ZoneAlarm antivirus review. This antivirus software is Check Point's bread and butter, acting as a pillar for the product's defense systems. ZoneAlarm's antivirus software is completely free to download and can be acquired separately from other add-ons like the firewall or browser security extensions.
Like any software of this type, ZoneAlarm antivirus's main purpose is to provide real-time protection for your PC. Once installed, the software will constantly perform low-level scans of your system, working to catch any malicious elements that might have slipped past the firewall and other outer defenses.
A quick ZoneAlarm free antivirus review will also reveal that you can run on-demand scans with the software. These can either be full or quick scans. Full scans, as the name suggests, scour through your entire system in search of any viruses or other threats. As such, they can take quite some time, and you won't be able to use your PC effectively while they run. Quick scans, on the other hand, can be customized to only go through certain folders. Furthermore, you can schedule scans to occur at set points in time.
Antivirus Lab Tests
But is ZoneAlarm good when it comes to antivirus protection? Like most top-class antivirus software, ZoneAlarm operates at the kernel level – the most basic core element of your operating system.
In the course of this ZoneAlarm review, we turned to AV-TEST, an independent antivirus testing laboratory, in order to check the quality of the protection provided by this software. The last test the company ran was in 2016, when it gave ZoneAlarm between 99% and 100% scores for anti-malware protection across the board. This is on par with or in some cases above what other AV software gets. Therefore, we can safely say that ZoneAlarm's antivirus protection is superb.
Firewall
Together with the antivirus, your firewall is a major factor in the overall security of your devices. While the antivirus's main purpose is to detect viruses and malware that might enter your system one way or another, the firewall serves to control and monitor network traffic.
Our ZoneAlarm firewall review found it to be very effective in preventing unauthorized access. This is mainly thanks to Check Point's proprietary firewall technology called OSFirewall. This technology allows ZoneAlarm's firewall to stop any hackers and identity thieves from penetrating your network.
The firewall monitors both incoming and outgoing traffic, stopping intruders from accessing your data, as well as preventing them from 'leaving' with your data if they somehow manage to get access in the first place. The ZoneAlarm firewall also provides Early Boot Protection. With it, the firewall protects your PC even before your OS starts up, protecting you from zero-hour attacks. WiFi protection is included too. While we were researching this ZoneAlarm free firewall review, this feature added additional security when we connected to public networks, which are always high-risk.
Identity Protection
Identity theft is one of the most common cybercrimes today. The loss of your personal information can have severe consequences, making its proper protection paramount. ZoneAlarm uses its Identity Protection feature to safeguard your personal data, including banking and credit info. Additionally, it alerts you of any changes to your credit report that may be suspicious. This feature works only for users living in the US.
Safe Search and Anti-phishing
One of the biggest drawbacks most past ZoneAlarm reviews pointed out was the lack of safe browsing features. Thankfully, ZoneAlarm has recently rectified this by creating its Safe Search extension. The extension came out in March 2020 and is currently available only on Chrome.
This free extension uses Check Point's ThreatCloud database to scan and rate search results according to their risk. By installing the extension, the Safe Search will become your default search engine. This ZoneAlarm rating system for search results helps you stay away from risky sites and avoid malicious downloads.
Additionally, the Safe Search extension provides protection against phishing attacks. It does so by scanning all the websites you visit, prohibiting you from leaving any information on the site before the extension deems it safe. As we discovered while writing our ZoneAlarm free review, the extension will warn you if any attempt to steal your personal data occurs.
Safe Document Download
Since the inception of the internet, downloading files has been one of the most common ways people end up with viruses and other malware on their devices. While antivirus systems identify most corrupt files and safely quarantine them, this leads to the whole file being lost. However, the ZoneAlarm free extension uses threat extraction technology, which removes malicious code from documents you download or receive via email. The process is automatic and actually preserves the document, only removing the dangerous parts.
Ransomware Protection
Now let's move on to our ZoneAlarm anti-ransomware review. Apart from the previous lack of safe browsing features, the biggest gripe users have typically had with ZoneAlarm is the lack of ransomware protection. Ransomware has become an increasingly prevalent form of cyberattack in recent years. It encrypts your files, locking you away from potentially crucial documents and data unless you pay the required ransom.
This is another sphere in which ZoneAlarm has decided to make improvements, in this case by developing a very robust anti-ransomware tool. ZoneAlarm anti-ransomware automatically detects any ransomware attacks, preventing them from actually encrypting your files. If an attack does occur, ZoneAlarm can immediately restore your encrypted files. Furthermore, the tool protects you from attacks that can lock you out from your PC entirely.
Threat Emulation
In our ZoneAlarm Extreme Security review, we also ran our eye over the threat emulation feature. Threat emulation is one of ZoneAlarm's strong points, allowing you to safely test potentially malicious files in a sandbox environment. This feature only works with document files: PDF, MS Excel, MS Powerpoint, and MS Word.
The threat emulator transfers these files to a virtual sandbox located on the cloud, where it tests them out to see whether there's any suspicious behavior. In case the file turns out to be malicious, ZoneAlarm will warn you and offer to delete it from your PC before it can infect the system.
The beauty of this tool is that it can detect malicious files previously unregistered by antivirus databases. Furthermore, a ZoneAlarm security review has shown that any threats detected are immediately added to the cloud database, preventing other users from being infected.
Mobile Security
With the rapid development of smartphones, they too have become an increasingly attractive target for cybercriminals. For that reason, Check Point has developed its ZoneAlarm Mobile Security app, which provides a high level of protection for mobile devices. You can get ZoneAlarm for Android and iOS, and the app is completely free to download.
Mobile Security protects your phone on multiple levels. First of all, it ranks public WiFi networks, shielding you from fake ones that might try to steal your credentials. Secondly, it prevents unauthorized access to your phone's camera and microphone. During this ZoneAlarm mobile security review, we found this feature to be particularly useful, as camera/microphone hijacking has become an eerily common form of cyberattack. Additionally, the Mobile Security app will scan all other apps you download, warning you in case they are malicious.
ZoneAlarm vs. Avast
ZoneAlarm and Avast are some of the popular malware removal choices thanks to their free versions. However, some important differences may influence your choice.
The first one is the most obvious. If you're a Mac or Linux user, you won't be able to use ZoneAlarm at all, as it's exclusively based on Windows, Android, and iOS.
With rampant ransomware attacks becoming more common, having at least some kind of protection is important. Avast and ZoneAlarm take these risks into account, with both offering ransomware and phishing protection.
Depending on the number of devices you need to cover, Avast may be a preferable solution. This is especially true if you need to cover up to 10 devices at $44.99 per year, including operating systems not supported by ZoneAlarm.
ZoneAlarm vs. Comodo
Both ZoneAlarm and Comodo offer a firewall on top of their antivirus package. However, Comodo goes the extra mile with a two-way firewall solution that will prevent your PC from attacking other devices. While it's a nice feature to have, it sort of defeats the purpose if your computer has already been infected.
Comodo does have a helpful "Sandbox" feature, which allows it to run programs in a virtual environment and block them off from the rest of the system.
Then there's the price tag. ZoneAlarm covers five devices per year at $44.95, while Comodo can only cover three Windows PCs for $39.99.
The main downside we've identified with Comodo's malware solution is platform limitation. Comodo only works with Windows, while our ZoneAlarm review shows that this product can also cover mobile devices. That's why we'd recommend ZoneAlarm to most users, as protecting mobile devices is just as important.
User Experience
One of ZoneAlarm's most glaring issues was its vastly outdated interface. Someone might consider visuals to be a totally unimportant aspect of an antivirus program; after all, its function is to protect your PC, not to look pretty. While this is true, there's really no justification for visuals being this horrendous. When you look at screenshots from ZoneAlarm antivirus reviews, it's hard to tell whether they're from 2020 or from 2005.
The color scheme is blue-gray-green, reminiscent of old Windows XP programs. The software also seems blurry, probably due to the fact that it isn't adapted to higher screen resolutions. Other than that, the interface is pretty easy to use. While ZoneAlarm usually keeps running in the background, you can access its interface to fine-tune various settings.
However, ZoneAlarm has recently made the beta version of its Next-Gen update publicly available and free to use for one year. After conducting a ZoneAlarm Next-Gen review, we were impressed by the changes the company has made to the interface. Gone is the pixelated dashboard that made you squint your eyes to see anything. Instead, a minimalistic, modern interface with a clear white background has been introduced, finally making ZoneAlarm a joy to use.
The dashboard is split into three main tabs: Antivirus, Anti-Ransomware, and Web Secure. These tabs include settings for configuring the firewall, allowing exclusions, toggling options like Identity Protection, and more.
ZoneAlarm Pricing
Next up in our ZoneAlarm antivirus and firewall review is pricing. As we mentioned earlier, there are three main pricing plans: Free Antivirus, Pro Antivirus + Firewall, and ZoneAlarm Extreme Security.
The antivirus itself is completely free to download and use forever, without any limitations or hidden fees. A free version of ZoneAlarm's firewall can also be downloaded for free as a standalone package. This is pretty generous as far as free packages go. You get full-fledged antivirus and firewall protection, as well as identity protection and access to game mode. The Safe Search browser extension is also free to download.
The Pro Antivirus + Firewall plan gives you access to the coveted threat extraction feature, as well as anti-phishing, real-time cloud security, and 24/7 support. In the course of this ZoneAlarm Pro Firewall review, we found the threat extraction feature to be the real winner here, but other features also add greatly to the value of this package. The one-year license for one PC costs only $25.95.
Lastly, we come to the Extreme Security suite. This package encompasses practically everything ZoneAlarm has to offer. Besides the tools found in the previous plans, you get access to all the brand-new tools: anti-ransomware, Mobile Security, anti-keylogger, and threat emulation.
The price for a one-year license on one PC is $34.95. While a bit steep, this still falls on the cheaper side when compared to other antiviruses. Usually, we'd recommend that users buy the medium-tier package. However, our review of ZoneAlarm extreme security has led us to believe that the addition of anti-ransomware and threat emulation makes the Extreme Security package more than worth it.
Additionally, ZoneAlarm offers plans that are suitable for small businesses. These packages offer the same features as individual plans, just with scalable pricing for a larger number of PCs
Platform Availability
The desktop version of ZoneAlarm is currently only available on Windows. Regrettably, you won't be able to find ZoneAlarm for Mac or Linux. For smartphones, you can use the Mobile Security app on both Android and iOS.
How Zonealarm Has Changed: Recent Product Updates
Like any self-respecting antivirus software, ZoneAlarm is subject to continuous updates. The stability issues we noticed with the previous update have been addressed, and the company seems to be constantly making improvements to the newly designed UI.
Customer Support
For the purpose of this ZoneAlarm review, we contacted the company's support staff to test out response times. We were more than impressed with the diligence and responsiveness of ZoneAlarm's agents. Customer support can be contacted via email and 24/7 live chat.
Most problems can be solved without actually contacting customer support thanks to a very comprehensive knowledge base and FAQ section available on the site.
How Does ZoneAlarm Compare to Other Antivirus Solutions?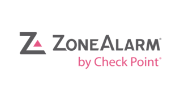 ZoneAlarm
$39.95/year/5 devices
Free Version:
Yes
Aplication:
G DATA
$29.95 - $49.95/year
Free Version:
No
Aplication:
Sophos Antivirus
$44.99-$104.99/year
Free Version:
Yes
Aplication:
Bottom Line of Our ZoneAlarm Review
The effort the team behind ZoneAlarm has put in to make improvements to the software was extremely evident when we were researching our review. The addition of previously missing features such as anti-ransomware, Safe Search, and mobile security on top of an impressive antivirus engine make ZoneAlarm an extremely capable piece of software. However, as other ZoneAlarm antivirus reviews also point out, there is still room for improvement. Some of the new security features are still barebones, and the software is currently only available for Windows.
FAQ
ZoneAlarm is a very good and capable antivirus that has recently broadened the scope of its defenses. If you look at ZoneAlarm and compare it with Avast, you'll see that ZoneAlarm goes toe-to-toe in terms of security, but Avast provides more flexibility with pricing.
Is ZoneAlarm free firewall any good?
Absolutely – this free firewall will protect you as well as most paid options out there.
Is ZoneAlarm better than Windows Firewall?
The free ZoneAlarm firewall is on par with that of Windows, while the paid version is slightly better due to the number of features included.