Webroot Review
An underdog that scored near-perfect results on independent tests and utilizes only a tiny amount of system resources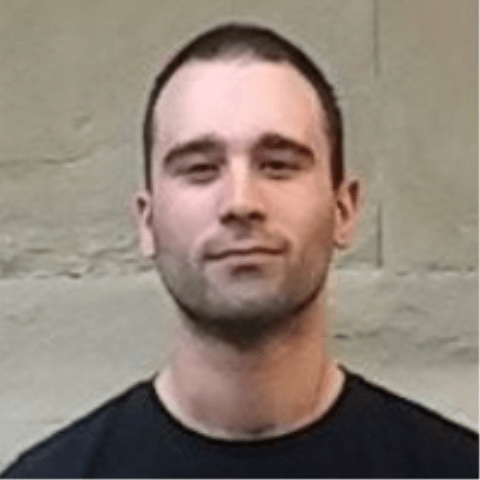 Updated: May 31,2022
DataProt is supported by its audience. When you buy through links on our site, we may earn a commission. This, however, does not influence the evaluations in our reviews.
Learn More.
In the world of cybersecurity, Webroot stands out: it's always on guard, it donates money to good causes around the world, and you can always count on it. We chose to review this service thanks to its award-winning security software, which is designed to root out all malicious cyber threats lurking on the dark web.
While rooting out your computer's cyber weeds, Webroot will also block ransomware and phishing sites, offer 25 GB of hosted storage to back up and sync files, and protect your web surfing adventures. Ours might be one of many Webroot reviews out there, but you'll want to read it to get a full overview of what this company offers.
Webroot Antivirus
VISIT SITE
Price Range:
$29.99 - $70.01/year
AVAILABLE ON:
iOS
Mac
Chrome
Android
Windows
KEY FEATURES:
Free version: free trial and refund
Available on: Windows, macOS, Android, and iOS devices
Number of devices: up to five
Renewal period: 30-days notice
Additional tools: (Firewall, phishing protection, website rating, password manager, backup storage.)
Price range: $29.99 - $70.01 per year
Best Price: $29.99 per year
Pros
Easy to use
Lightweight
Cloud-based scanning
Useful browser extensions
Cons
No parental control feature
Limited password manager features
Webroot Pricing
Luckily, Webroot's pricing plans are straightforward and intuitive, so you won't have any problems picking the one that best suits your needs. However, before deciding to pay for Webroot, review the features offered and the price of the monthly and yearly plans. Here's a lowdown on the cash you'll have to part with once you opt for Webroot.
Webroot Internet Security comes bundled with a firewall, WebShield Filtering browser protection, and backup and sync utility to protect your files from physical damage. All of this comes at a reasonable price compared to what competitors charge.
Webroot SecureAnywhere AntiVirus is a basic protection plan that costs $29.99 per year and provides advanced security for one PC or Mac computer. Webroot antivirus reviews all ransomware and phishing threats and blocks them. Frequent data scans will protect your data, and you'll be able to browse hassle-free with a firewall and connection monitor.
If you want three licenses, you should opt for Webroot SecureAnywhere Internet Security Plus with AntiVirus. For a yearly subscription that's currently discounted to $44.99, Webroot will add extra features such as smartphone and tablet protection. However, the fine print reveals that iOS device protection lacks the scanning feature and only offers a secure browser and a backup; that's something other Webroot internet security reviews won't tell you. To make up for this, you'll get a password manager feature to protect your login and password details.
When you update your Webroot antivirus plan to Webroot SecureAnywhere Internet Security Complete, you'll have up to five PCs, Macs, tablets, or smartphones covered. With this tier, your identity and your online shopping and banking details will be fully protected. Apart from peace of mind, you'll get a secure password manager, a fast and efficient system optimizer that eliminates all traces of your online activity, and 25 GB of cloud storage space to back up your data. You don't have to pay an arm and a leg for this tier: it will currently set you back $59.99 per year.
While Webroot SecureAnywhere reviews malicious software that attacks your PC, Webroot WiFi Security is a separate feature that has to be purchased additionally. This is a VPN app that takes care of your online safety while you're shopping online, sharing photos, managing financial accounts, or simply surfing the internet. You can protect three Windows, Mac, Android, or iOS devices for just $39.99 per year or do the same with five devices for $59.99.
Webroot WiFi Security + Internet Security Plus go hand-in-hand for full protection. You can have them both for a discounted yearly price of $70.01.
Free Trial & Refunds
You can get Webroot for free for 14 days and try before you buy. Even though the company firmly believes that you get what you pay for in the world of cybersecurity, it still offers a no-strings-attached trial for new users. If and when you decide to purchase the product that best suits you, you'll get a very reasonable 70-day money-back guarantee. Should you have issues with the malware protection you get, there are more fish in the ocean of cybersecurity to choose from.
Features
Webroot software reviews reveal that there's little to criticize in terms of the features the company offers. Let's take a deep dive into the details to see if Webroot piques your interest.
Antivirus Scanner
Let's start from the very basics. Nowadays, you really can't do much without an antivirus to thoroughly scan your system and root out any malfunctioning or malicious files. And that's exactly what Webroot SecureAnywhere does: checks your computer in 20 seconds. The company boasts that it's 60 times faster than competitors' products.
How can it complete scans so quickly? By being fully cloud-based. This way, Webroot virus protection reviews all malicious files from afar, taking the burden upon its own shoulders and not slowing down your device.
Users can choose between running a quick scan, a full system scan, a deep scan, or a custom scan. The full scan is done in no time, leaving your device fresh and unburdened. With a quick scan, you'll simply go through the active memory, which means you may miss some types of inactive malware.
A deep scan will root out all those inactive malware and rootkits and search for new Trojans that sneak into your system. When you run a custom scan, you'll be able to use the toggle to enable or disable rootkit protection and master boot record scanning, or limit the scan to specific folders and files. You can check reviews on Webroot antivirus and choose your scanning option wisely.
Web Threat Shield
Web Threat Shield flags all potential threats and comes bundled with a browser extension for Firefox, Chrome, and Edge. Suspicious websites such as phishing sites will be flagged and blocked from implanting malware on your device. Your email inbox will be protected from scam messages that look like they're from reputable businesses but are actually intended to steal your login credentials. If you're unsure how to avoid taking the phishing bait, Webroot Web Threat Shield can help you out.
Firewall
Webroot Spy Sweeper reviews show that this outdated tool was upgraded and relaunched in 2007 as Webroot AntiVirus with AntiSpyware and Firewall. It has since come in other versions. Despite this name change, the firewall management tool has remained a critical component of Webroot's offer and now comes bundled with Web Threat Shield. It's preconfigured to monitor data traffic and look for untrusted processes that are working to steal your data.
The best thing about Webroot's firewall is that it works in the background without you even noticing it, hand in hand with Windows Firewall. You shouldn't turn off either of them, as they can block malware, spyware, adware, and other threats. Once the firewall detects a threat, it will send an alert.
Webroot reviews not only your PC, phone, or tablet, but also your USB thanks to a special feature called USB Shield, which prevents the device from interacting with the system. On top of all that, it continuously runs a real-time shield to block new threats that the Webroot community reports and updates.
Password Manager
With Webroot Internet Security Plus and Internet Security Complete, users get a password manager in the form of a browser extension that can be integrated with iOS and Android devices, too. All your account logins and passwords will be safely stored and secured so that you don't have to memorize them and fill them out every time.
While our reviews of Webroot show that it doesn't offer quite as complete protection as other standalone password managers, it can indeed encrypt your passwords, credit card information, and logins. Webroot password manager is powered by LastPass and promises excellent features such as access on all devices, a password vault, auto-fill and save, and emergency access.
Backup Storage
The best way to protect yourself from malicious software is to store your data safely on the cloud. Webroot Internet Security Complete offers 25 GB of secure online storage to shield your digital library from damage or loss. Whatever you put in a pre-configured folder called "Webroot Anywhere" will be synced to the cloud and encrypted.
Webroot makes you secure anywhere, reviews all the changes you make to the folder, and pushes them to all your devices. In case you're offline, the software will register all those changes once you come online. Edited files won't be overwritten; instead, Webroot SecureAnywhere will upload the latest version and create a copy of the original file should you need to revert. You can do so five times, but the sixth change will result in the last one being removed.
Webroot VPN
Purchased additionally, Webroot WiFi Security is a standalone VPN app that takes care of your online safety. This no-frills VPN comes at an affordable price and can protect you while you're shopping online, streaming videos and movies, and managing your social media accounts. Webroot will review all your online activities except for torrenting, which is a shame. The other downside is that the company won't accept cryptocurrency for anonymous payments.
With the VPN using top-notch protocols, you'll be safe and sound while you work, share, bank, and surf. No one can peep on the things you do online, nor can they track or intercept your data. You'll be using your own tunnel that cybercriminals won't have access to. Webroot will hide your IP address and won't affect your data limit or browsing speed dramatically.
Ease of Use & Setup
When it comes to the setup process, our reviews of Webroot SecureAnywhere AntiVirus reveal little to criticize. Even though it has myriad features, installing and using it will be a breeze. With a lightweight installation file of only 3 MB and the ridiculously small amount of space it takes on the hard drive, the program installs in a flash.
To start using Webroot, download the file, run the installation process, enter your keycode, agree to the terms and conditions, and allow it to make changes to your device. Make sure to fill in your email address, then the app will start scanning your device. The interface is straightforward and intuitive, and you won't even need to start scanning on your own; Webroot will deal with cyber threats automatically.
Webroot Mobile App
You can add ours to the long list of Webroot reviews that praise the company for its handy and lightweight mobile app. Webroot Mobile Security for Android and iOS is a one-stop shop for all your mobile security needs. It can be downloaded for free from Google Play or the App Store in just a few clicks.
Upon installation, all you have to do is set it and forget it; the app will automatically scan apps for malware and viruses. Banking, shopping, and browsing via your mobile device will be monitored, and threats will be flagged. And if, god forbid, you lose your device, Webroot has you covered. It will locate, lock, and wipe features remotely until someone finds your phone.
Customer Service
While researching our product reviews on Webroot SecureAnywhere, we paid particular attention to how the company supports its customers. With sections such as a web-based knowledge base, blog, user guide, and community forum, we're confident that most of your questions will get an adequate answer.
Should you have some additional questions or issues, you can open a ticket or send a message to customer support. Additionally, you can call the Webroot Geek Squad salespeople to help you out with purchasing and renewing licenses. However, there's no live chat, which is standard among competitors and something that Webroot can work on in the future.
Webroot Product Changes
Founded back in 1997 and headquartered in Colorado, US, Webroot is a tried-and-true cybersecurity company that entered the industry with its trace removal agent, Webroot Window Washer. It wasn't until 2002 that Webroot finally got recognized as one of the leaders on the market with its flagship product, WebRoot Spy Sweeper, which reviews, blocks, and removes spyware. After that, the company kept evolving to better cater to the needs of its customers.
Webroot has recently released some updates to tackle the issues with the SecureAnywhere app. With the New Webroot App Version 8.2.4.16, users can now enjoy smooth activation, improved malware protection, banking, shopping, and improved Safe Browsing, Safe Webcam, Safe FaceTime, and Safe WiFi Security features. Another recent update of its antivirus software includes a new scanning option that goes through the entire file system to spot potential cyber threats.
How Does Webroot Compare to Other Antivirus Solutions?
Webroot Antivirus
$29.99 - $70.01/year
Free Version:
Yes
Aplication:
Free Version:
Yes
Aplication: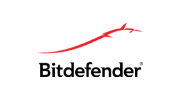 Bitdefender
$39.98 - $89.99/year
Free Version:
Yes
Aplication:
Picking one cyber security product can be difficult with so many companies to choose from, so we did our homework and compared Webroot to some of its biggest competitors on the market.
Webroot vs Avast
When compared to Avast, Webroot eats up fewer system resources as it relies on cloud-based technology. Its software can store your most precious data into 25GB of cloud space, so you'll be protected from cyberattacks. Even though it doesn't have its own standalone password manager, it offers one that comes bundled with some pricing plans. Developed by LastPass, this software will provide essential protection for your account logins and passwords.
On the other hand, Avast is a traditional antivirus software provider that uses device-based scanning, which can negatively affect the device's performance. However, it comes equipped with top-notch quality of life features such as software update, file shredder, sandbox testing tool, VPN, and password manager, which advanced users will welcome.
Webroot vs Bitdefender
Slightly more expensive than Webroot, Bitdefender is one of the best malware-fighting tools on the market. However, even though the company offers VPN support once you subscribe to its antivirus plan, this offer comes with a limitation as it protects only 200MB per day unless you pay for more. Webroot is very light on system resources, whereas Bitefender tends to burden your computer when more intensive scans are performed.
With a wealth of advanced features such as Website Rating, an advanced firewall, and analytic tools to keep track of malware activity, Webroot antivirus software reviews all your traffic and blocks malicious attacks. Those who are into online shopping could go for Bitdefender, as it comes with a pre-installed Safe Online Banking feature and the Anti-Tracker extension – these will help keep your browsing data safe and block trackers while you're browsing or shopping online.
Final Thoughts
Judging by Webroot ratings and reviews, we're left with no doubt that this is one of the top antivirus programs you can find on the market at the moment. It's lightweight, easy-to-use, intuitive, and filled to the brim with features, so we're sure you'll love using it.
We didn't like the fact that there's no live chat and that the VPN doesn't support torrenting. The company could also work on its password manager feature and make it available in all pricing plans. But all in all, you'll be more than happy if you choose to hang your hat with Webroot.
FAQ
What is Webroot Business Endpoint Protection?
Webroot security software reviews show that the company supports not only home users, but businesses as well. With Webroot Business Endpoint Protection, firms can secure their online activities with fast, effective, and easy-to-use security.
Will I be 100% safe from viruses with Webroot?
No antivirus software can guarantee 100% protection, as new threats keep appearing all the time. However, as Webroot has a database that is constantly updated by its community, we firmly believe that you'll be able to rely on this antivirus to protect you from malware, adware, ransomware, and cybercriminals.
What Webroot license is best?
According to Webroot Internet Security Complete reviews, this pricing tier might be the most expensive one, but it's the best-rated one so far. Namely, it comes bundled with all of the features from the lower two pricing plans, as well as providing a password manager and 25 GB of cloud storage. You can protect up to five devices and surf with your mind at ease.
How is Webroot software rated?
Webroot software has been awarded 4.5 stars by PC Mag's top experts. It's a reliable, speedy, and lightweight antivirus with outstanding and efficient features.
Should I update the Webroot virus database?
No. Considering that Webroot reviews all threats in real-time and updates its threat database, there's no need to worry about updating it manually.