Malwarebytes Review
The reputable anti-malware solution keeps getting better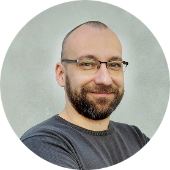 Updated: April 20,2022
DataProt is supported by its audience. When you buy through links on our site, we may earn a commission. This, however, does not influence the evaluations in our reviews.
Learn More.
We live in a time where malicious-software-related issues are common. At some point in our lives, we've all had to deal with cyberattacks, viruses, trojans, or some other harmful computer program that either wrecked our device, made us lose essential data, or leaked our personal information.
Therefore, it stands to reason that we all need some sort of protection for our devices and data. Thanks to antivirus protection software like Malwarebytes, real-time protection is within everyone's reach.
In this Malwarebytes review, you will see how you can protect your devices from malicious attacks and internet threats, ensuring that you have a safe online experience.
Malwarebytes
VISIT SITE
PRICE RANGE:
$0-$8.33/month
AVAILABLE ON:
iOS
Mac
Chrome
Android
Windows
KEY FEATURES:
Real-time protection
File quarantine
Browser guard
Three system scan modes
VPN services
Pros
User-friendly interface
Strong antivirus protection
Takes up minimal memory space
Cons
Limited free version
No firewall
No parental control
What Is Malwarebytes?
Malwarebytes is capable antivirus software that offers real-time protection against malware and potential threats to our devices and information. Malwarebytes keeps you safe with some of the best security features in the industry.
The company was created in 2008 by Marcin Kleczynski and Bruce Harrison. Initially based in California, it has since grown, with offices now established in Florida, Sydney, Ireland, and Estonia.
What originally started as a scanning and cleaning tool has evolved over the years into one of the best antivirus software packages, offering nearly impenetrable security.
Malwarebytes believes that "when you are free from threats, you are free to thrive," and its goal is to create a world without malware. As you'll see from our own, as well as other reviews of Malwarebytes online, the company is well on its way to achieving that goal.
Ease of Use
In this section, we will cover the Malwarebytes interface, the platforms it supports, and how to set up your account on every device.
User Interface
The Malwarebytes website is easy to navigate. You can choose between the products developed for personal or business use, review the pricing, or contact customer support. We will discuss each aspect later in this review.
Malwarebytes has a mobile app, a desktop version, and an extension for your browser. Depending on your OS and the product version you choose, your dashboard will look a little different. Of course, you'll always have the Scan, Quarantine, Reports, and Settings features. The layout is designed to offer a uniquely pleasant user experience across all platforms.
Installation and Setup
The Malwarebytes installation and setup process is quite fast – keep selecting 'Continue,' and it'll be ready before you know it.
You can sign up directly on the website or through the device interface after installation, all in less than 5 minutes. Once you install the program, choose whether you'd like the Personal or Business version, provided you haven't already subscribed to a package.
The Malwarebytes Mobile App
Malwarebytes is available on both Google Play and the App Store, but the Android app has different features than its iOS counterpart.
On Android, you can scan your phone for malware and unwanted programs. The found threats can either be deleted, ignored, or added to your wishlist. You can also carry out privacy audits, scan for phishing URLs, and block ransomware before it locks your phone.
The iOS app, on the other hand, is more communication-oriented. Call Protection and Text Message Filtering block suspicious calls and delete suspicious messages, respectively. The iOS app also scans for phishing URLs and other threats when you browse online.
Malwarebytes for Desktop
In our Malwarebytes review, we made sure to test the desktop applications for Windows and macOS, as well as the Chrome extension. The software package takes up less than 1 MB of storage space and won't weigh heavily on your RAM, as opposed to other antivirus apps.
As soon as it's installed on Windows, Malwarebytes automatically disables any other antivirus software running on your device. The Microsoft Windows Defender Security Center will automatically notify you that Malwarebytes is currently your default antivirus program.
In terms of layout and installation, the macOS version of Malwarebytes is similar to Windows. However, the Windows interface is better sectioned than that of the Apple desktop app.
Security Features
"How good is Malwarebytes?" you might wonder. After all, a piece of software is only valuable if its features complete their function adequately. On that note, we're happy to say that Malwarebytes has distinguished itself from the rest, with outstanding and effective protection options for all your devices.
Real-Time Protection
This Premium-exclusive feature comes with four layers of protection working together to ensure that your device is as safe as can be:
Web protection blocks malicious websites.
Anti-Exploit Protection is an advanced security technique shielding you from security flaws and software vulnerabilities when you mistakenly open a corrupted file or page.
Malware protection
Our Malwarebytes anti-malware review also showed that the constantly updated virus-signature database and heuristic analysis efficiently detect potential threats. The signature-based detection system uses distinctive sets of data to target viruses that have previously attacked other devices. For unregistered threats, Malwarebytes' heuristic analysis detects and neutralizes previously unknown malware.
System Scan Modes
Malwarebytes offers multiple scanning options, depending on what you need at the moment.
Hyper Scan -This version scans your device memory and startup programs for active threats.
Threat Scan – Those with a Premium plan can use this as a daily scan for common malware hiding locations.
Custom Scan – Customize your scan to focus on only those places you want it to.
Malwarebytes reviews and classifies threats in record time with these scans, especially compared to other Antivirus protection software. However, all three scans cannot happen at the same time, so you will need to set them up separately.
Browser Guard
This is a free browser extension for Google Chrome, Firefox, and Microsoft Edge. It blocks ads and dangerous websites, and protects you against scams and browser hijackers. You can install it separately or when setting up your desktop client.
Automatic Antivirus Updates
As ours and other reviews of Malwarebytes will tell you, its biggest standout feature compared to other antivirus software is the automatic virus update system. This Premium feature checks for updates every hour by default, but you can also change the frequency based on your preference to anywhere from 15 minutes to 14 days. The free version has to be updated manually.
Quarantined Files
When the software detects a suspicious or infected file, it quickly isolates it. If you are confident that the file is harmless, you can restore it to its initial position. You can also add files to the 'Allow' list to prevent Malwarebytes from tagging them as malicious.
Plans and Pricing
Malwarebytes has a range of plans to suit individuals, families, or enterprises. They have one free and two paid plans (Premium and Business). Upon registration, you are automatically ushered in with a 14-day trial of the Premium plan, after which it leaves you with the free version unless you subscribe.
The Malwarebytes free version has limited features compared to the Premium one, and isn't a feasible option as the sole antivirus for your device. You can use it to scan and remove threats already on your device, but not to detect new ones.
Malwarebytes Premium Review
Malwarebytes Premium includes real-time protection to ensure your device is safe at all times. It has three packages: Premium for one or five devices, and the Premium + Privacy option that covers five devices and includes a VPN covering over 30 countries. You can add more than five devices, but remember that this comes at an extra cost.
All in all, this option provides all-around maximum protection against malicious software and sites, so if you're wondering if Malwarebytes Premium is worth it, our answer is yes.
Malwarebytes Business Review
The Malwarebytes Business plan is suitable for companies that want to ensure the safety of their workspace devices, as it comes with advanced features that make it almost impossible to compromise apps. The Business plan has three variants as well: Malwarebytes for Teams (up to 20 devices, Windows, macOS, Chrome, and Android), Malwarebytes Endpoint Protection, and Malwarebytes Endpoint Detection and Response ( from 10 to 99 Windows or macOS devices).
Malwarebytes also has Endpoint Protection and Endpoint Detection / Response for servers, at an annual cost of $249.99 and $299.99, respectively.
Malwarebytes Free vs. Premium
Below is a detailed comparison of the free and premium versions, so you know what to expect.
| | | |
| --- | --- | --- |
| | Free Version | Premium Version |
| Real-Time Protection | ❌ | ✅ |
| Browser Guard | ❌ | ✅ |
| Automatic Virus Updates | Manual only | ✅ |
| Antivirus | Needs additional antivirus software support | ✅ |
| Scheduled Scans | Manual scans | ✅ |
| Threat Removal | Detects threats but does not remove them | ✅ |
As mentioned earlier, the free version of Malwarebytes doesn't really do much to protect your device from threats – it can scan to detect them, but can't remove them. To fully enjoy the benefits of Malwarebytes, it's advisable to go for the Premium version if you can afford to.
Customer Support
Malwarebytes does not provide an email or contact number on their website for support. However, the Help button provides you with several articles relating to the problem you may be facing. The website Support menu lists out a range of topics and FAQs related to these topics. While this is undoubtedly useful, we hope to see more support features in the future, possibly a live chat option with a customer service agent instead of a bot.
Recent Malwarebytes Updates
Regular updates and patches have greatly improved the way Malwarebytes functions. The most recent update fixed the random file-erasure vulnerability and specific driver fatal (BSOD) error, making the software significantly more stable.
New features are constantly introduced while existing ones are reworked to better protect you from ever-evolving cyberattacks. Detection and cleaning tools have been visibly improved, as well as the Malwarebytes Guard browser addon. Security advisor options now have two more security categories: Wi-Fi and Scan History Monitoring, for a more secure connection. Overall, Malwarebytes' performance is constantly improving.
How Does Malwarebytes Compare to Other Antivirus Solutions?
Malwarebytes
$0-$8.33/month
Free Version:
Yes
Aplication:
Free Version:
Yes
Aplication: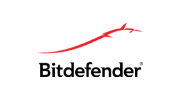 Bitdefender
$39.98 - $89.99/year
Free Version:
Yes
Aplication:
Every product shines in a vacuum, which is why we've put Malwarebytes to the test with other competing apps and compared the results. We took both Avast and Bitdefender features and performance and compared them to those of Malwarebytes. Here are our findings:
Malwarebytes vs. Avast
As its name suggests, Malwarebytes Free is freeware that locates and removes infections from your computer in real-time. Unfortunately, as is often the case with unpaid software, it has a couple of integral features missing (e.g., no advanced security options or firewall).
The paid Malwarebytes plans do have a significantly better selection of protection tools, however. A decent firewall will repel ransomware, malware, or spyware attacks, and provide customizable scans, automatic updates, and secure web browsing. However, not even these great features can compete with Avast's offer.
Avast has a free app, Avast Free Antivirus, that detects and reacts to malware and includes a nifty password manager. Just as with the ​​Malwarebytes pricing model, Avast provides more useful security options behind a paywall. Avast Internet Security has a two-way firewall with live protection and an email filter that removes malicious messages. It also offers the Real Site feature with DNS hijacking protection and sandbox mode to prevent attacks when opening files and applications.
Avast has more features than Malwarebytes, such as anti-spyware that prevents remote camera hijacks, a data shredder, password protector, and clean-up utility for improving your computer's performance. Simply put, Avast's plans have more features.
Finally, AV-TEST rates Avast higher than Malwarebytes for malware defense and the app's impact on computer performance.
Bitdefender vs. Malwarebytes
Malwarebytes has plenty of helpful protection features in its pricing plans, but so does Bitdefender. Malwarebytes can remove, clean, and protect you from virus infections automatically or manually, block malicious websites, and provide optimized scanning.
In comparison, Bitdefender has more features, starting with all the options Malwarebytes has. Add to this the privacy options that secure your online activity from others, and social media security, which removes harmful links and malware. What's more, Bitdefender's password manager database is encrypted with AES-256. At the same time, rescue mode scrubs your system from viruses and ransomware that prevent computer reboot. The apps are equal in terms of performance.
Bottom Line
Malwarebytes has become reliable and effective antivirus software. Therefore, our Malwarebytes rating can only be positive, and we are appreciative of the effort Malwarebytes has put into making its software and features top-notch.
With a 4.6-star rating on both Google Play and the App Store, it is some of the best-rated antivirus software currently available, so it's clear that Malwarebytes is doing something right. All in all, we can say that this software is undoubtedly worth a try.
FAQ
Is Malwarebytes better than McAfee?
This review of Malwarebytes will be incomplete if we do not compare it to some top alternatives, like McAfee. The table below shows a brief comparison of both options.
The Malwarebytes security features may not be as sophisticated as those of McAfee, but this is mainly because McAfee has been around for several decades longer than Malwarebytes. Naturally, the older company has stronger software to show for it. Though Malwarebytes is still in development, it still offers some of the best long-term affordable antivirus protection we have today.
Both companies have unique features, pros, and cons, so the ultimate decision of which one to go for solely depends on the features you want and how much you're willing to pay for them.
Is Malwarebytes safe and legit?
We can happily say that Malwarebytes is absolutely safe and legit. Our own tests agree with the various reviews and ratings from satisfied users about its effectiveness and the features ensuring the safety of your devices.
Malwarebytes hopes to tackle all cybersecurity-related issues because its leadership believes it is possible to have a world without malicious software and cyber threats.
Do I need Malwarebytes with Windows 10?
We mentioned earlier in this Malwarebytes review that the software is compatible with Windows, as well as macOS, iOS, and Android. From this review so far, we can recommend that you install the software on your device as it is guaranteed to get the job done as well as Windows Defender would. However, the ultimate decision is up to you, based on your preferences and budget.