Lookout App Review
Lookout is somewhat unimpressive as an antivirus, but comes as a godsend for users in need of ID theft protection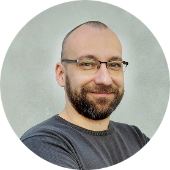 Updated: March 24,2022
DataProt is supported by its audience. When you buy through links on our site, we may earn a commission. This, however, does not influence the evaluations in our reviews.
Learn More.
In many cases, we unknowingly share too much personal data online for one reason or another. At other times, we don't share too much, but our data still somehow ends up on malicious sites or apps where it can be used for nefarious purposes.
Ideally, we should be able to share certain information and browse the internet without the fear of the unknown or cause for alarm. But because we can't always tell the good sites and apps from the bad ones, we need security apps that can help ensure our online privacy and safety.
In this Lookout app review, we'll explain how you can use Lookout to secure your device and protect your data so you can have a safe online experience.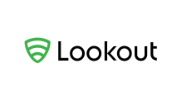 Lookout
VISIT SITE
PRICE RANGE:
$0-$9.99/month
AVAILABLE ON:
iOS
Mac
Android
Windows
KEY FEATURES:
Antivirus protection
Anti-theft protection
Privacy advisory
Breach report
Backup
Pros
Antivirus and identity protection
14-day free trial of the Premium plan
Data protection
User-friendly
Cons
Limited features on iOS
Long scan time
No telephone or chat support
What is Lookout?
Lookout is an antivirus and security app that protects your identity and ensures that you are safe from malicious apps, sites, and online threats. As confirmed by the many Lookout app reviews written by users online, Lookout not only helps you secure your data, but it also helps you to secure your devices. Google Play describes it as "the only all-in-one mobile security & antivirus app that protects your mobile device, your data & your identity."
Lookout was founded in 2007 by James Burgess, but it wasn't until 2009 that the first free version of the app was launched, while the first paid version was introduced in 2010. The Lookout app is easily accessible on mobile and desktop devices such as Android, iOS, Kindle, macOS, and Windows.
Ease of Use
In this section of our Lookout security app review, we'll consider the user interface of the app and software. We'll also take a good look at the platforms it supports, as well as how to completely install the app and set up your account.
User Interface
The Lookout app has a simple interface that's easy to navigate, and it displays the features of the app beautifully. There's the mobile version and the desktop version; the layout of your dashboard may vary slightly based on the device and OS you use.
In addition to the dashboard and features displayed, it also has a settings menu that will help you customize your settings seamlessly.
Installation and Setup
Lookout is easy to install and set up on your device. Of course, this review of the Lookout app would be incomplete without telling you exactly how to do so.
First, to sign up and create your account, you can either log on to the website or you can do it through the app upon installation. Once it's installed, simply follow the prompts and fill out the necessary information to get started. After doing that, you're good to go. The app also has demos that will familiarize you with how to navigate the features.
Lookout has Personal, Partners, and Enterprise accounts. You can create whichever one you want, all in a few seconds.
Lookout App Review for Android
You can download the Lookout app for Android devices from the Google Play Store. The Android and Kindle versions of the app have more features than their iOS counterpart, making this one of the best apps for securing Android phones.
With Android and Kindle devices, you can perform scans, control the apps that access your data, and get access to other security features like:
GPS phone locator
Backup for your photos and contacts
Safe browsing
Privacy advisor
Identity theft protection
Anti-theft protection
Breach report
Phone finder
Safe WiFi
There's also a scan feature that's unique to Android phones; the iOS version doesn't enable this.
Lookout App Review for iPhone
The Lookout iOS app can be downloaded from the App Store and is compatible with Apple devices. Although the iOS version of the Lookout app doesn't have the full scan option like the Android app, we can still consider it just about the best iPhone security app for ensuring your device doesn't get stolen.
Users have said the iPhone app works better with an Apple Watch, as you can sync both devices and monitor the distance between either of them in case of theft. Other features include:
Backup of contacts
Anti-theft protection
Privacy advisor
Breach report
Safe WiFi
GPS phone locator
Lookout Security Features
This part of the Lookout mobile security app review will talk about what makes this app stand out from others. As we know, a mobile security app is only as good as its features, so let's take a look at what Lookout offers.
Mobile Security
The Lookout app has a range of security tools to help protect your device and data from malware and malicious sites.
The app scanner scans your device and flags any app that contains viruses or malware that could harm your device. The scan takes about two minutes to complete on Android devices, which some might consider too slow. But on the bright side, it thoroughly scans your device and detects any abnormalities.
Safe Browsing
Further review of the Lookout app also reveals that it has a web security feature that works by setting up the inbuilt VPN. This feature is available in the Premium plan and automatically blocks known malware and phishing sites. When you're about to visit a malicious website or application, a notification pops up to warn you about the impending danger ahead. Although there have been a few complaints online by some users about the difficulty of disconnecting from this network, other users have described the network as fast and speedy. In our tests, we encountered no disconnection issues.
System Advisor
This feature simply works behind the scenes to check your device's OS for root detection and ensure that it functions properly.
Privacy Advisor
At this point in our Lookout antivirus app review, it's clear that the app not only has antivirus features, but also a wealth of other helpful security features. The privacy advisor keeps you informed about apps that have access to your data and have been granted permissions on your device. It lists apps that have access to your contacts, camera, phone, calendar, location, and body sensors, then presents this information clearly and allows you to toggle off any app that you want to restrict certain access to.
Breach Report
This feature identifies and informs you of any breaches of services connected to your installed apps. It also gives you security updates and news about apps that have suffered recent data breaches.
Identity Theft Protection
In the many Lookout app reviews from users online, people praise this feature in particular. For most, this is what distinguishes Lookout from other top antivirus or mobile security software. As expected, this it's only available on the Lookout Premium Plus tier, which is considered expensive by some people. However, it's less expensive than most standalone identity theft protection services.
This feature helps you fish out your private information from where it shouldn't be; it allows you to enter your information and the app will search the web and notify you if it finds anything online. So if someone else is using your personal information online, this can help detect such impersonators. With all these added benefits, we can say that the Lookout cost of the Premium Plus plan is worth it.
Lookout also has an identity restoration and insurance feature that provides restoration assistance, lost-wallet recovery, and $1 million in identity theft insurance for losses linked to theft.
Contacts, Photos, and Call Log Backup
With the Lookout app, you can easily back up some of the most important data on your device: contacts, photos, and call logs. You can manually choose or decide which of the data you want to back up if you don't want to back up all three categories. This feature works like Google Cloud and iCloud storage, which helps you back up your contacts and media.
Anti-Theft Protection
Our Lookout app review would not be complete without a worthy mention of the anti-theft protection feature. This feature is only available for Premium subscribers, but it's worth the cost when you consider all the other features that come with it.
This feature allows you to either wipe or lock your device remotely in the event of theft or loss. With the lock command, you can include your email, phone number, and a customised message that will display on the screen of your phone for anyone who stumbles upon your lost device. The scream command lets out a loud noise that enables you to locate your device.
While researching this Android Lookout app review, we learned that this feature is available for both Android and IOS devices. With it, you can track the current location of your device via email. You can also set theft alerts or triggers that make your phone send you an email with the picture from your front-facing camera, which could capture the face of the person holding your device. These triggers include multiple failed passcode attempts, airplane mode being turned on, the device being switched off, SIM card removal, and even uninstalling the Lookout app.
Lookout Cost and Plans
The Lookout app is free to download from the app store of your choice. However, just like most other antivirus software, the app has a free version and paid versions. There's the Basic (Free) plan, the Premium plan, and the Premium Plus plan.
The paid plans have monthly and annual subscriptions; what differentiates them is the presence of the identity protection feature in the Premium Plus plan. The Premium and Premium Plus plans cost $2.99 monthly ($29.99 yearly) and $9.99 monthly ($99.99 yearly) respectively.
As expected, the Basic plan offers only a few features compared to what you get from the paid ones. To enjoy the complete features that come with the app, you'll need to upgrade to one of the paid versions. Our Lookout Free app review reveals a set of basic features, including:
Antivirus security scans
System advisor
Scream feature to help find lost phone
Anti-theft signal flare
This table from the Lookout website shows a detailed comparison of the different plans.
| | | | |
| --- | --- | --- | --- |
| Features | Basic | Premium | Premium Plus |
| Antivirus security | ✅ | ✅ | ✅ |
| System advisor | ✅ | ✅ | ✅ |
| Locate device | ✅ | ✅ | ✅ |
| Signal flare | ✅ | ✅ | ✅ |
| Scream | ❌ | ✅ | ✅ |
| Privacy advisor | ❌ | ✅ | ✅ |
| Safe browsing | ❌ | ✅ | ✅ |
| Safe WiFi | ❌ | ✅ | ✅ |
| Breach report | ❌ | ✅ | ✅ |
| Theft alerts | ❌ | ✅ | ✅ |
| Lock & wipe | ❌ | ✅ | ✅ |
| Identity protection | ❌ | ❌ | ✅ |
Customer Support
As we discovered while researching our Lookout app review, apart from email support, FAQs, and demos of the features, Lookout doesn't really offer additional customer or tech support options for users. The company doesn't offer call or chat support, not even for users of the Premium or Premium Plus plans, although the website has a live bot that makes automated suggestions. Most people consider this a turnoff, seeing as plenty of other antivirus providers offer call and chat support.
How Does Lookout Compare to Other Antivirus Solutions?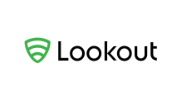 Free version:
Yes
Aplication: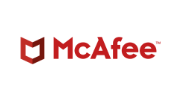 McAfee
$29.99 - 64.99/year
Free version:
Yes
Aplication:
Free Version:
Yes
Aplication:
Lookout Alternatives
This review would not be complete without comparing Lookout to other popular antivirus software. For this comparison, we'll look at the features of the Lookout app and see how they match up against key competitors.
Lookout vs Avast
Avast is an antivirus and internet security app that protects devices from ransomware, malware, and viruses. Just like Lookout, it has free and paid versions. While Avast is a more established antivirus brand, it does not offer identity protection. If you're interested in securing your phone from viruses while getting notified about your personal data being leaked, we recommend Lookout.
McAfee vs Lookout
McAfee is an antivirus software solution that has been on the scene for several decades since its launch in 1987. The software has grown over the years to become a household name when it comes to internet and antivirus protection. McAfee also offers anti-identity protection, just like Lookout. The two companies offer similar levels of protection for the same price – $29.99 per year. However, McAfee's offer includes a password manager solution for the price, while Lookout's doesn't.
Norton vs Lookout
Norton is undoubtedly one of the best Antivirus software and parental control apps available today, with several awards to show for it. While Lookout offers a strong suit of security features, Norton's offer outdoes it. Features that Lookout lacks and Norton boasts are parental controls, credit monitoring, and password manager.
Is Lookout Worth It?
Because of how important it is to secure our data and devices, we're used to seeing security tips and software recommendations to help us stay on track. With the Lookout app, you won't have to stress nearly as much about these things, as the app has a great suite of security features and tools to keep you safe.
We've carefully broken down what the app has to offer, and we can say that it's worth having if it's within your budget. The app also has great reviews from satisfied users, with 4.7-star and 4.6-star ratings on Google Play Store and the Apple Store, respectively.
FAQ
Should I use Lookout on my phone?
As you'll have seen from reading our Lookout app review, this software is highly recommended and can be used on your device to protect it from malware. It may not be the most famous antivirus software, but it's efficient and it gets the job done. It also offers a top-notch anti-theft protection feature, which most top antivirus security software doesn't have.
We recommend paying for the Premium or Premium Plus version of the app, so you can benefit from the many features it has to offer.
What is the Lookout app used for?
The Lookout app is a mobile security and antivirus app that not only protects your device from viruses and malware, but also protects your data and identity.
Yes, it is. Earlier in our Lookout review, we pointed out that the app is an antivirus and security app that ensures your device is safe from viruses, malware, and trojans.
No, it's not. In fact, the opposite is true; the Lookout app is useful for detecting spyware and other applications that are designed to gain access to your devices and steal your data.
Simply put, Lookout is what you need to get rid of or prevent spyware from infecting your devices.