Intego Review
Capable Mac Antivirus With Room to Improve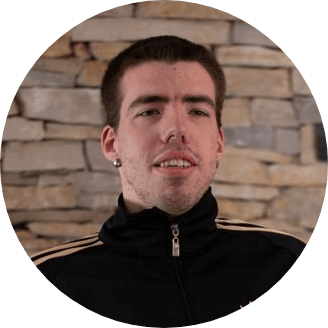 Updated: June 21,2022
DataProt is supported by its audience. When you buy through links on our site, we may earn a commission. This, however, does not influence the evaluations in our reviews.
Learn More.
Mac antiviruses used to be an afterthought, pushed out by developers as a simple supplement to the Windows versions, which were the main focus for most companies. With inherent Mac security and a lack of malware explicitly targeted at MacOS systems, there was no real need, either. Things have changed in recent years, as Mac devices became more popular and, therefore, a more lucrative target for cybercriminals.
Intego's proprietary antivirus is one of the few anti-malware solutions designed primarily for Mac users. The company and the antivirus aren't exactly new, though – Intego released their first Mac antivirus called Rival back in 1999, while the company was founded in 1997.
In this Intego antivirus review, we'll be covering the company's latest antivirus iteration called Intego Mac Internet Security X9. Here, we set out to discover whether Intego's antivirus can compete with heavyweights like Avast, Kaspersky, and other top-tier Mac antiviruses.
Intego
VISIT SITE
AVAILABLE ON:
Mac
Windows
KEY FEATURES:
Free version: free trial
Available on: Mac, Windows
Number of devices: 1-5 Macs
Renewal period: 1 year
Additional tools: VPN, password manager, parental control, system optimizer, firewall, backup
Best Price: $69.99 for a 1-year Premium Bundle license
Pros
Tools available in bundles or individually
Lightweight installation
Easy to use
Cons
UI is too simplistic at times
Expensive
Intego Security Features Overview
Before we dig deeper into the Intego Mac Internet Security X9 review, let's take a quick overview of all the tools and features on offer in the complete Intego package.
Intego's offer encompasses several cybersecurity tools that can be purchased à la carte or bundled together in one of three available packages. These are the security features to choose from:
Intego VirusBarrier X9 – Intego's antivirus solution
Intego NetBarrier X9 – proprietary firewall
Mac Washing Machine X9 – system cleaner and optimizer
Intego ContentBarrier X9 – parental control tool
Intego Privacy Protection – VPN software
Intego Personal Backup – file backup tool
An alternative to buying these services individually is to purchase one of the Intego plans, which bundle several of them together. However, note that some services aren't a part of any bundle and have to be purchased individually.
Intego Internet Security X9 for Mac – contains the VirusBarrier and NetBarrier tools.
Mac Premium Bundle X9 – VirusBarrier, NetBarrier, Washing Machine, Parental Control, and Personal Backup.
ContentBarrier Secure X9 – VirusBarrier, NetBarrier, and Parental Control.
Mac Washing Machine Secure X9 – VirusBarrier, NetBarrier, and Washing Machine.
The practice of spreading a dozen different features and tools around different packages and bundles is all too common among antivirus software providers today. Hopefully, the summary we laid out above will help you decide which bundle is most useful for you.
Intego Features: A Detailed Look
To give you a thorough assessment of Intego's cybersecurity capabilities, we decided to review & test each of the aforementioned tools individually. Of course, the Intego Mac Antivirus is the main attraction here, so we'll dissect it first.
Intego VirusBarrier Review
Intego's antivirus and malware scanner tool bears the name VirusBarrier. When it comes to its core functionalities, there aren't many surprises there. The VirusBarrier dashboard is split into three tabs: Scan, Quarantine, and Trusted Files.
We found the VirusBarrier interface to be perhaps a little over-simplified. This is great news for beginners or less tech-savvy users who don't want to fiddle with advanced options. However, this leaves users who wish to fine-tune Intego antivirus according to their needs with little to do.
There are, however, some settings you can change in the Preferences menu. Here, you can choose whether you want emails or external drives to be scanned, too, as well as define what will happen after the malware database has been updated or a new drive has been inserted into your Mac. You can also choose which kind of malware to scan for.
The Scan tab, as you might expect, contains all scan-related options. You have a choice between full and quick scans. The quick scan option performs a speedy check of files and apps on your system. This is best used when you're either short on time or just want to run a rudimentary check-up to see whether any malware slipped past your defenses.
In our tests, the quick scan took just shy of 5 minutes to go through 244,000 files, which is a more than decent scan speed given the number of files involved. We wish that more extensive logs were available since you only get information about the type of completed scan, the time it took, and the number of files covered.
The full scan option expectedly takes more time to complete but involves a more thorough checkup on all the files on your system. While the quick Intego scan is pretty light on resource usage, the full scan will have a noticeable impact on your machine while running, slowing down most tasks (but not making them impossible to complete).
Full scans encompass a much more comprehensive array of files than quick scans, which explains why they have a higher impact on performance and take much longer to complete.
Here are our scan results for both scan modes:
Intego Quick Scan Speed: 4 minutes 48 seconds, 244,507 files scanned.
Intego Full Scan Speed: 33 minutes 30 seconds, 892,523 files scanned.
In addition to on-demand scans, you can also set up times for scheduled scans to ensure your Mac is always malware-free. You can choose whether the scheduled scans will be quick or complete ones, as well as whether they'll occur daily or weekly. You can also decide when the scheduled scan will occur during the day.
There's an Intego real-time scanner here as well – a core component of any antivirus software worth its salt. The real-time scanner is always active (if toggled ON) and scans for any threats that might enter your system. These can be suspicious executables or processes, shady downloads, or firewall breaches.
During our Intego Mac review, we were happy to see an option to receive an email whenever the real-time scanner catches something. This is an invaluable asset when you're away from your Mac and need to stay updated about any potential attacks – doubly so if you use your Mac device for work.
You can also turn on the Safe Browsing mode in the Scan tab. Contrary to what you might expect, Safe Browsing doesn't actually warn you when you try to access a malicious or non-secure website. Instead, it simply checks whether the browsers you're using have anti-phishing settings turned on. This makes this feature somewhat redundant.
The other two tabs next to Scan – Quarantine and Trusted FIles – are pretty self-explanatory. The Quarantine contains safely isolated files the VirusBarrier deemed suspicious. While in Quarantine, they can't affect your PC, but they can be restored if it was a false positive. Alternatively, you can choose to delete the quarantined files forever if you're sure they're malicious.
The Trusted Files section is for folders and files you mark as safe, meaning they will be excluded from scans – both on-demand and scheduled ones.
Intego Antivirus Engine Tests
The most surefire way to assess the capability of Intego software when it comes to malware protection is to see how their antivirus engine fares on independent lab tests. As usual, we turned to AV-TEST, an independent IT security institute that performs testing on most of the anti-malware solutions around. According to the results posted on the AV-TEST website, Intego passed with flying colors.
AV-TEST relies on a 1 to 6 score range for three different categories, with 6 being the best score an antivirus program can attain. When an antivirus scores 6 in all three categories, it receives the AV-TEST certificate for quality.
Intego did just that, nailing a score of 6 in all three categories during the last test, which took place in June 2021.
As you can see on the screenshot, the three categories are protection, performance, and usability. These test results clearly show that Intego's VirusBarrier antivirus can go toe-to-toe with the best antimalware solutions on the market.
Intego NetBarrier
NetBarrier is the name of Intego's two-way firewall. While the interface is somewhat simplified, we found NetBarrier to be a very competent firewall solution. Once you install and launch it for the first time, the Intego software will auto-detect what kind of network you're connected to: Home, Work, or Public.
If the software wrongly assesses the type of network you're connected with, you can always manually change it to the correct one. These three types of networks include their own set of rules as to which kind of connections will Intego NetBarrier let through.
These rules are customizable by the user, but they're not too comprehensive. It boils down to choosing whether you'll automatically let through incoming and outgoing internet connections or not. However, during our Intego for Mac review, we were set to a Work network where outgoing connections are allowed, and the firewall still kept bugging us about new ones all the time.
This is great for security, though, especially in a corporate setting where leaks and intrusions can be extremely costly. You'll get the same alerts for incoming connections, letting you keep tabs on everything that's happening while your device is online.
You can also set up exceptions for the firewall and track all apps and processes connected to the internet, letting you manage those connections at will. All in all, Intego NetBarrier proved to be a powerful firewall, even with the lack of more advanced customization settings.
Intego Washing Machine
Now let's move on to Intego's file cleaner and system optimizer – Washing Machine X9. While the market is pretty much overflooded with various software that does the same thing (and absolutely dominated by CCleaner), we felt that Mac Washing Machine X9 is still a viable alternative.
Intego Washing Machine ships with three main functionalities: Reclaim, Duplicate, and Organize.
The Intego Washing Machine Reclaim feature acts similarly to most cleaning software solutions. It scans the cache, Windows logs, the download folder, and the recycle bin to detect old and unused files ripe for deletion.
In our tests, the Reclaim scan was extremely quick, taking only around a minute or so to complete. On top of that, it dug up a hefty amount of files for deletion, more than most other similar software we've tested.
Sure, there are some more thorough cleaners around. Also, like most other Intego tools, the Washing Machine sacrificed customizability for more ease of use. Still, we felt that what the Reclaim feature provided was enough for most everyday users.
The Duplicate scan tool does exactly what it says, looking for duplicate files on your system. You can pick what kind of files and folders the program should look for to find duplicates. You can also add specific folders to include or exclude from the scanning process.
Lastly, the Organize feature is a handy tool that lets you tidy up your files and folders. It does so by giving you a quick and easy way to move files stuck on your desktop to Home subfolders or Trash. Additionally, this Intego for Mac tool lets you quickly drag commonly-used apps and files to the tray or place them in Mac's Smart Folders.
Intego ContentBarrier
If you'd like to keep tabs and manage what kind of content your kids interact with, you should check out the Intego ContentBarrier X9. This tool goes beyond just blocking certain apps or websites.
ContentBarrier includes keystroke tracking, which lets you see what your child might be typing and help you divulge what sort of content they're accessing and what their online communication looks like.
Also, there's anti-predator monitoring, which scans the child's online communication for any keywords that might point to predatory behavior from their correspondents. This feature is still somewhat rudimentary, but it can prove useful for detecting dangerous behavior early.
On top of that, there's the screenshot functionality which periodically takes screenshots of your children's screen and saves them for later checkups. All information captured by the Intego ContentBarrier is saved and presented to parents via daily or weekly reports. You can also configure the program to send you immediate email reports whenever predatory behavior is detected.
There are four different levels of monitoring. Thanks to the ability to create multiple user profiles, you can easily set varying levels of control for several people using the same device.
While ContentBarrier doesn't bring anything completely new to the table, it's still a handy tool and a significant upgrade over Mac's built-in parental control systems.
Intego Privacy Protection
The Intego VPN is a recent addition to the company's cybersecurity offer. This is an increasingly common practice among antivirus providers, with popular AV solutions like Avast and Kaspersky also offering VPN services.
Usually, these VPNs are useful but can't really compete with VPN giants like NordVPN and ExpressVPN. However, we were pleasantly surprised by Intego's VPN solution called Intego Privacy Protection.
First of all, there's a strict no-logging policy in place. This means that Intego doesn't keep any logs about user activity that could be used to identify the user or get info about their online activities.
The VPN protocols available are Wireguard, PPTP, OpenVPN, and L2TP/IPSec. This is pretty much on par with what most high-end VPN providers offer and gives you a nice mix of flexibility and security to rely on.
As user-written Intego reviews can attest, the Privacy Protection VPN is very fast. There are no bandwidth limits either, so you can use it to your heart's content. The VPN also successfully unblocked major streaming platforms like Netflix, and there are P2P servers for torrenting, too.
As for the server count, Intego currently has 25,196+ servers in 77 different countries. Such a vast number of servers indicates that the company uses many virtual VPN servers, but they still do a great job.
Intego Personal Backup
Last but not least, we have the Intego Personal Backup. This Intego backup tool has four main functionalities:
Backup
Bootable backup
Synchronize
Restore
Backups are handled via tasks. Through each task, you can set up which files and folders will be backed up, how often, and to where. You can choose to back them up either on online servers or to external mediums like portable hard drives.
Also, you can choose whether Intego Personal Backup will just create carbon copies of your files or keep multiple versions of them up.
The Bootable Backup option lets you backup your entire system, including the OS. This is a life-saver if your system crashes or gets damaged/corrupted. You can just initiate a full restore through this option, similar to Mac's own Time Machine feature.
The Synchronize tab allows you to keep your files & backup synced and synchronize files between multiple devices.
The Restore feature is a simple, straightforward tool to get back files to previous versions or restore lost/deleted ones.
Interface and Ease of Use
As you can see from the many screenshots strewn across our Intego review, their cybersecurity tools boast a modern-looking, slick, simple interface. Beginners will definitely welcome the user-friendly approach Intego took here.
Furthermore, you get a handy tutorial for practically every tool in Intego's arsenal that teaches you what each feature does and how to use it. The installation process is also pretty straightforward, but prepare to toggle Mac permissions for all tools you install, which can be annoying since the installation will pop up these notifications almost simultaneously.
The overall simplicity is also one of Intego's downsides, as it leaves users without some advanced but needed options. This is especially true when it comes to its firewall and antivirus products.
Another thing worth noting is that while the interface is very simple, Intego's offer, with many different tools and bundles at your disposal, can be a little convoluted.
Intego Performance
We're happy to report that Intego is very lightweight and has a very slight impact on your system's overall performance. It's not CPU or RAM heavy, and we used it in conjunction with Avast without any significant slowdowns or glitches.
Running full antivirus scans is a different thing altogether, though, and will use up a hefty amount of system resources. During these, you should leave your device alone until the scan is done. On the other hand, quick scans had no noticeable impact and were fine to run in the background while we did other things on our Mac.
Intego Pricing
Now, let's take a look at the Intego costs:
Individual tools:
Intego VirusBarrier X9 – part of a bundle only
Intego NetBarrier X9 – part of a bundle only
Mac Washing Machine X9 – 1 Mac, lifetime for $40
Intego ContentBarrier X9 – 1 Mac, lifetime for $39.99
Intego Privacy Protection – $1.67/month
Intego Personal Backup – part of a bundle only
Bundles:
Intego Internet Security X9 for Mac – 1 year/1 Mac for $39.99
Mac Premium Bundle X9 – 1 year/1 Mac for $69.99
ContentBarrier Secure X9 – 1 year/1 Mac for $59.99
Mac Washing Machine Secure X9 – 1 year/1 Mac for $55.99
This is pricier than what other top antivirus companies charge, but not by much. Unlike its biggest competitors, Intego doesn't offer its basic antivirus for free. Instead, you can try out any of the tools and bundles in a 30-day free trial. This is a generous amount of time as far as free trials go, but the lack of a completely free basic tier is unfortunate.
We found individual tools to be overpriced as well. Mac Washing Machine X9, for example, will set you back $40, which is expensive for a system optimizer. The best buy options here are the Internet Security and Premium bundles, which bring the most bang for your buck.
Alternatives
While Intego is one of the few companies that focus mainly on developing antivirus solutions for Mac, they're far from being the only one. Other viable alternatives include BitDefender, Avast, and Norton, to name a few.
When it comes to the antivirus engine itself, all of these solutions are pretty much equal, scoring incredibly well on all relevant and independent lab tests. However, there are differences in pricing and supplemental features which should be used to guide your purchasing decision.
When we compare Intego vs. Avast or Norton, Avast has a clear advantage as it offers its base antivirus for free, without any caveats and limitations. Avast also has very similar extra tools on offer as Intego, but the price for the Premium package can be more expensive than Intego's.
Norton, on the other hand, comes with a 100% virus protection guarantee, and a whole set of extra tools such as webcam protection, anti-ransomware, credit and ID theft monitoring, as well as sizeable cloud backup. However, in an Intego vs. Norton matchup, Norton turns out even costlier, as its pricier packages can set you upwards of $300 per year.
How Does Intego Compare to Other Antivirus Software?
Free Version:
No
Aplication:
Norton Antivirus
$14.99-$299.88/year
Free Version:
No
Aplication:
Free Version:
Yes
Aplication:
Verdict
Even with slightly inflated pricing, Intego security features are varied and powerful enough to keep your Mac protected at all times. Intego's simplicity is both a blessing and a curse – less tech-savvy users will love how easy it is to use, while advanced ones will lament the lack of greater control over the antivirus features.
Still, we can definitely recommend Intego's comprehensive Mac cybersecurity toolkit, as it proved more than capable of keeping our device secure – just be ready to spend slightly more money on it than you'd expect.
FAQ
Absolutely. Intego is a long-standing company with an excellent reputation they've maintained over the years. Their cybersecurity products are proven safe, and there have been no leaks or security breaches of note.
What is Intego Washing Machine?
Intego Washing Machine is a system optimizer and cleaner that helps you delete old or unused files that clog up your system.
Does Intego have ransomware protection?
Intego's antivirus engine is good at detecting ransomware. If some do manage to slip by your defenses, you can save your files by keeping them stored on Intego Personal Backup.
Does Intego work for Windows?
Intego does have a Windows version of their antivirus, but it ships with considerably fewer features and supporting tools than its Mac counterpart.