BullGuard Antivirus Review
ML-based adaptation and gaming optimization help BullGuard stand out in the crowded antivirus market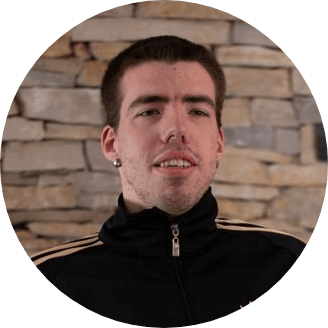 Updated: July 08,2022
DataProt is supported by its audience. When you buy through links on our site, we may earn a commission. This, however, does not influence the evaluations in our reviews.
Learn More.
BullGuard is a London-based antivirus company with nearly two decades of experience in the cybersecurity industry. Its antivirus app is especially popular among gamers due to some unique features that we'll cover in this BullGuard antivirus review. Available in several home and enterprise suites, this digital bulldog guards your PC against all kinds of online threats like ransomware and phishing. Don't worry; it doesn't bite. It just protects your devices from malware.
BullGuard
VISIT SITE
Price Range:
$29.99-$99.99/year
AVAILABLE ON:
Mac
Android
Windows
KEY FEATURES:
Free version: Free trial
Number of devices: Up to 15
Renewal period: Annual renewal
High detection rate
Best price: $59.99 for three years
Additional tools: VPN, Game Booster, identity protection, multilingual support, mobile app
Pros
Unique machine learning capabilities
Game optimization tool
Affordable
Cons
One license per account
Basic Windows version
BullGuard Pricing
BullGuard offers multiple subscriptions for its antivirus software. You can choose between a one-year, two-year, or three-year license. The three-year plan costs $59.99, making it one of the most affordable apps of its kind. There's a caveat, though. You only get one BullGuard antivirus license with that subscription, which means you can't use it on several computers at the same time.
If you go with the standard version of this antivirus, you can only use it on PCs running Windows OS, which isn't ideal. Moreover, it lacks certain features, which are reserved for the pricier options.
On the other hand, there is a way to use this antivirus completely free. If you go to the website and download BullGuard mobile security, you can use all the features of the mobile app without having to pay a cent. The app offers additional layers of protection that are specifically designed for smartphones, like anti-theft tools. Overall, it's a great companion for the desktop virus scanner, and since it's free, there's no reason to skip it.
Multi-Device Plans
While BullGuard's basic antivirus protection covers only one device, the company offers two extended editions with more advanced features and protection for up to 15 devices. These significantly bump up the BullGuard antivirus price. But if you need virus protection for several computers, the advanced plans may prove to be a better value than purchasing the basic plan several times.
First up is the Internet Security suite, a software bundle that adds macOS protection and several extra features. This purchase provides you with a firewall, a secure browser, parental controls, cloud backup, and a PC tune-up utility. When purchasing a license for BullGuard Internet Security, you can choose between three, five, and ten devices. Of course, the price rises with the number of devices. Our recommendation is a three-year plan and three licenses, which costs $119.99.
The third plan is Premium Protection, which transforms BullGuard into an all-in-one antivirus, with all the features on all supported platforms. This is a great choice for teams, small businesses, or just big households where a lot of devices need malware protection. You can cover between 10 and 15 devices, and with a three-year plan, the BullGuard antivirus software costs a total of $279.99.
Free Trial
The trial version also comes in several different flavors. The basic antivirus can be tested fully for 15 days, while the more expensive packages are available as a 30-day trial. On top of that, BullGuard offers a 30-day money-back guarantee for all of its products. Therefore, you can try premium protection without any risk.
If you only need antivirus protection on your Android smartphone, the mobile app can be downloaded completely free. Whether you go with an Android app or the 15-day BullGuard free trial, you'll get to enjoy all of the features without any restrictions during the trial period.
Payment Options
Once you've decided which version of the BullGuard antivirus you wish to purchase, you'll need to select the number of devices that you want to cover and the subscription length. The site currently supports a number of payment methods:
Credit or debit card
PayPal
Wire transfer
While working on this BullGuard antivirus review, we were pleasantly surprised to see that customers are given the option to add two more paid services to their shopping cart. For a discounted rate of $14.99, the support team will install and set up the software if you go with the basic package. Meanwhile, an extra $5.99 grants you access to a premium VPN for one month with all three plans.
Installation Process & User Interface
Before compiling our review of Bullguard antivirus, we downloaded and installed the app. You can immediately get to the downloads through the free trials section, setting everything up before purchasing a license, or you can grab the downloader tools right after your purchase has gone through. Whatever option you choose, the file you'll be downloading is just a small tool that installs the latest version of the antivirus apps you've just purchased.
BullGuard's UI is easy to navigate, clearly displaying all the features and tools. BullGuard antivirus reviews all of the cores that it's running and provides users with real-time status of its features. That way, you'll know whether everything is functioning properly and whether the antivirus definitions are up to date.
Each section also has a drop-down menu with a few quick actions, making it remarkably simple to adjust settings. Moreover, all of the advanced setup options for scanning and scheduling are available.
Mobile App
The Android version is the next stop in our BullGuard review. The app is available directly from Google Play Store. It's always preferable when companies offer their apps through Google Store instead of making us download APK files. The Google Store option is far more user-friendly, as not everyone is familiar with setting up permissions on their smartphone.
BullGuard on mobile is a streamlined version of the desktop app, but it's still jam-packed with features. This is especially impressive, considering it's a free download. The mobile app also has a real-time status update on all of the core components, but its features are not limited to just virus scanning.
The BullGuard antivirus app comes with a set of mobile device features like SIM protection, one-tap backups, Wi-Fi security, and an anti-theft tool that works in tandem with the web-based application. We were especially impressed with the anti-theft feature, which is essential for anyone that uses their phone for shopping and storing lots of personal data.
In case your phone gets stolen, BullGuard will send out a distress signal via GPS, lock the phone's features, and delete all the sensitive data. It's almost like activating a self-destruct sequence for internal files.
There's an option to upgrade the mobile antivirus app to a premium version. Not only does it include five premium licenses, but it transforms the app into the best antivirus software for smartphone users that want maximum protection. You'll then be able to monitor outgoing files, track your device, manage files remotely, and add parental controls.

Features
Layered Antivirus Protection
Today, malware can attack your computer in a multitude of ways, so it's only natural that antimalware measures are evolving. BullGuard uses a combination of defense algorithms to intercept malware. It detects common threats quickly and shields users against zero-day exploits as well as complex viruses.
Finally, by using cloud-based technology, the software detects brand-new threats even if the local database hasn't been updated. This is a great defense combo and one of the reasons for so many glowing BullGuard reviews.
Vulnerability Scanner
You may have a computer-software vulnerability without even knowing it. Once you install this antivirus, it examines all of your apps for potential vulnerabilities. The antivirus also checks the digital signatures of every new piece of software you install, ensuring that you only use original software that won't infect your PC.
Additionally, the scanner warns you about any connections to unsecured public Wi-Fi networks and if you have pending critical updates for Windows OS and other software on your computer.
Game Booster
By now, you probably know that BullGuard is considered the best antivirus for gamers. That's not just because it doesn't interrupt your games with pop-ups when new antivirus definitions have been downloaded. It's because it can actually optimize your computer to better utilize its resources when running video games.
This includes everything from increasing the game's process priority and optimizing the game for hyperthreading to providing stable performance when you're broadcasting your gameplay to any of the streaming platforms. Many gamers believe antiviruses downgrade the PC's gaming performance, but with BullGuard, they won't even notice that the antivirus is running in the background.
ID protection
One of the features available with the pricey BullGuard Premium Protection provides enhanced protection of your online identity. In addition to protecting your physical devices, it safeguards your phone numbers and bank accounts through accurate dark web monitoring. This is a cloud-based service that runs 24/7 and comes with its own web dashboard.
Home Network Scanner
The Internet of things, or IoT, is a collective name for all those fun devices that power our smart homes. Unfortunately, everything from a speaker with an integrated personal assistant to a doorbell can all be hacked. With Bullguard antivirus protection, you can rest assured that all your devices are protected from external threats around the clock.
Secure Browser
Not many antiviruses come with their own browser. However, two of BullGuard's higher-priced plans come with a secure browser, which doesn't load any cookies or plug-ins without permission, which makes it an ideal companion for online shopping.
Firewall
To truly make this antivirus an all-in-one app, BullGuard's developers implemented a strong firewall. It's specifically optimized for Windows 10 and employs end-to-end protection for downloads. The new version of the firewall is so light you won't even notice when it's running.
Parental Controls
A lot of online reviews of BullGuard antivirus applaud the app for its integrated parental controls. These days, parents are increasingly worried about their children meeting the wrong people online or accessing bad websites. The software can block phishing sites and pretty much any website you choose. It also adds a filter to online searches and monitors activity, and you can even set a timer to remind your child that playtime is over.
Customer Support
Every BullGuard plan offers unlimited access to the company's support center. The customer support team is available 24/7 via email and live chat. The support for your BullGuard software is available in eight different languages.
If you prefer to work out the solution yourself while doing a bit of socializing, there's a dedicated forum where you can discuss various topics with other users. The site also has a comprehensive FAQ section, so there is a pretty good chance you'll figure everything out about your malware scanner without contacting customer support.
BullGuard Recent Upgrades
Like other antivirus apps, BullGuard is continually improving. Since our latest BullGuard Internet security review, the BullGuard team has worked on upgrading the app's features and security tools. The latest version of the software, released in May 2021, boasts improved support for Windows 7 and better antivirus protection layers' integration. The Game Booster feature has also been upgraded.
How Does BullGuard Compare to Other Antivirus Solutions?
BullGuard
$29.99-$99.99/year
Free Version:
No
Aplication: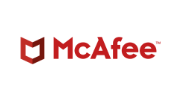 McAfee
$29.99 - 64.99/year
Free version:
Yes
Aplication:
Free Version:
Yes
Aplication:
McAfee vs. BullGuard
McAfee is one of the best antivirus apps in the market, praised for its user-friendliness, reliability, and lots of security features that come even with lower pricing plans.
We've tested both McAfee and BullGuard and found that they both provide excellent protection for your devices. There are, however, a few characteristics that set them apart.
While BullGuard allows you to connect up to 15 devices, McAfee enables an unlimited number of devices – but only with its most expensive pricing plan. BullGuard offers a robust set of security tools, but some of them, like identity protection, aren't available on lower-tier pricing plans. Overall, McAfee offers a better-rounded antivirus solution with identity protection, a password manager, firewall, file shredder, and parental controls included in all pricing plans.
BullGuard vs. Avast
Avast is another well-known antivirus solution used by millions of clients worldwide. It's easy to install and use, offering great security tools and features for all devices. Unlike BullGuard, Avast can be installed on iPhones and iPads, and there's a free unlimited version of the software.
We choose Avast over BullGuard as a better antivirus option overall. On the other hand, BullGuard is praised as the best antivirus for PC gamers, so your choice should depend first and foremost on what you need the antivirus program for.
Bottom Line
After compiling our BullGuard antivirus review, we can wholeheartedly recommend the software to anyone looking for reliable protection for their system. Whether you need strong ransomware protection, more ways to keep data secure, or just want a no-frills antivirus app for your Windows PC, BullGuard is a great choice.
Even its basic plan offers a perfectly adequate level of security, especially for hardcore gamers and PC users that want their antivirus to be as unnoticeable as possible. While the Mac version might be a bit more expensive than we would have liked, the premium plans and their features absolutely make up for it.
FAQ
Is BullGuard antivirus any good?
Yes, BullGuard offers great protection against malware, and it's widely considered as both the best and an inexpensive antivirus. During many tests, the antivirus scored higher than other more popular apps, proving that it's constantly improving and providing stronger protection for its users.
Which is better, BullGuard or McAfee?
This is a tight race where it's not so easy to pick a winner. BullGuard constantly scores high on antivirus tests, but so does McAfee. The latter has plenty of features available in lower-priced plans, but whichever you choose, you can rest assured that you've bought yourself the best antivirus on the market.
Is BullGuard better than Windows Defender?
Windows Defender is a good but pretty barebones antivirus. BullGuard is a much better choice thanks to its many features, stronger and faster malware detection, protection against zero-day exploits, and very low impact on performance. It's simply a more comprehensive antivirus, especially if you go with more expensive plans that also include a firewall and other security tools.
Does BullGuard protect against malware?
BullGuard is a great antivirus that's able to detect many forms of malware and protect both your computer and home network. As we've explained in our BullGuard antivirus review, this antivirus has one of the best tools for ransomware detection and even protection against brand new viruses that have yet to be fully analyzed. It's also not resource-heavy, so if you need an antivirus with a small footprint, BullGuard is the perfect option.