AVG Antivirus Review
Avast-owned AVG uses the same top-class antivirus engine with useful additions such as the VPN and BreachGuard tacked on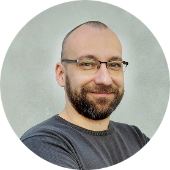 Updated: March 25,2022
DataProt is supported by its audience. When you buy through links on our site, we may earn a commission. This, however, does not influence the evaluations in our reviews.
Learn More.
Treating links suspiciously and being careful when you browse the internet simply isn't enough to keep your device safe from malware. According to recent statistics, more than 500,000 pieces of malware are detected each day. In other words, virus protection is a must. This is where AVG Antivirus comes in.
Part of the Prague-based Avast Software family, this antivirus has millions of subscribers worldwide. Our AVG Antivirus review covers all of the software's strengths and weaknesses, including its long list of features. There are plenty of antiviruses in the cyber ocean, so let's find out if AVG offers the coverage you're looking for.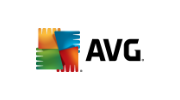 AVG Antivirus
VISIT SITE
Price Range:
$0 - $9.99/month
AVAILABLE ON:
iOS
Mac
Chrome
Android
Windows
KEY FEATURES:
Smart photo cleaner
Sensitive data shield
AI detection of malware samples
Webcam protection
Enhanced firewall
Pros
Simple interface
Lightweight
Unique protection features
Free version
Affordable
Phone and live chat support
Cons
Expensive premium support
Doesn't support Linux or Ubuntu
No parental controls or password manager
AVG Pricing
Online AVG Antivirus reviews only serve to confirm that this is the very best free antivirus software on the market. But the company has an extensive global reach and makes plenty of cash by offering paid versions of the software. If you choose the free version, expect mild pressure to upgrade or, at the very least, to start a free Premium trial.
Let's walk you through the AVG pricing plans so that you can choose which one to hang your hat on.
The AVG Antivirus free version is designed for Windows, macOS, Android, and iOS users and provides standard antivirus services by offering protection from common malware and spyware threats. At the same time, AVG Antivirus Free will review and block unsafe links, downloads, and email attachments and scan for computer performance problems. On the flip side, it only protects one device.
AVG Internet Security bundles a virus scan and blocker and comes with more advanced detection algorithms to help identify previously unknown malware. You can protect up to ten devices from ransomware and phishing sites while ensuring a secure online shopping and banking experience. These perks will cost you $21.00 per year on one device. There is a 30-day money-back guarantee.
AVG Ultimate Antivirus will review and scan all your files and suspicious websites while protecting your emails and camera. It will also add an AVG TuneUp tool to boost performance and AVG Secure VPN, allowing you to remain anonymous online. This package comes with a monthly fee of $2.99, which is billed annually at $35.99 for the first year. The ultimate bundle provides total protection for up to ten Windows, macOS, iOS, and Android devices.
AVG Secure VPN can also be purchased separately – one year of AVG VPN costs $4.99 per month and $3.99 for two and three years. If you wish to pay yearly, AVG antivirus VPN will review and encrypt your internet traffic and disguise your online identity for $59.88 for the first year. For two years, the price is $95.76, and you'll have to dish out $143.64 for three years. All of the aforementioned packages cover up to ten devices.
At a time when many websites are tracking their visitors and selling their data to third parties, you can use the AVG AntiTrack feature to stop data harvesting for $49.99 per year on your Mac or dish out $59.99 for protection on 10 devices.
AVG BreachGuard comes with an annual subscription of $39.99 for a single Windows or macOS device and protects your online identity from data breaches.
If you choose AVG because it's the very best free virus protection, you can purchase AVG TuneUp as a standalone app for just over $80 per year to speed up, clean up and fix up to ten devices.
AVG Driver Updater is only available for Windows OS and costs $39.99/year/device. It scans your device for outdated drivers and updates them to prevent crashes and other problems.
AVG Battery Saver will boost your PC's battery life for only $29.99 a year.
Features
AVG Antivirus is filled to the brim with useful features that enable you to handle everything the digital world throws at you. AVG Antivirus reviews your system using advanced algorithms to detect malware while offering real-time protections, including blocking unsafe links and scanning for performance issues.
Antivirus Scanner
One of the software's key components is Resident Shield, which detects and removes cyber threats in real-time, allowing you to put your mind at ease.
The AVG virus scan is constantly running in the background and working to avert hacks and malware attacks without disturbing the user. The Turbo scans speed up the scanning process by skipping previously checked files and folders.
If you're using AVG antivirus for Mac, it will review your system for both Mac and PC viruses and mobile threats. In addition, it'll prevent you from infecting your friends on other devices. This level of protection against PC, Mac, and mobile viruses guarantees peace of mind.
The AVG virus checker takes things a step further with its AI detection capabilities, which identify malicious software that hasn't yet been cataloged with the company's so-called ThreatLabs team. In other words, this top free antivirus team sleeps with one eye open. They're constantly expanding their detection methods and updating their virus database.
Payment Protection
The software also masks your sensitive payment details. Widely regarded as the best free virus protection for shopping and banking online, it protects your e-wallet against hackers who want to steal your card details, money, or identity.
With AVG's Fake Website Shield, you'll be protected from DNS attacks by being redirected from malicious sites to the ones that you're actually trying to reach.
Webcam Protection
During our review of AVG antivirus, we also found that you don't have to cover your webcam if you're worried about snoopers. This widely used method doesn't really address concerns about online security. That's where AVG steps in, preventing untrusted apps from capturing images or videos and sending them to another device. You'll get this service bundled with the AVG Internet Security package.
There are three modes in the security drop-down menu: Smart mode will automatically block suspicious applications from accessing your camera. Strict mode allows you to decide which apps get filtered, and the No Mercy mode blocks all apps that try to use your webcam.
Sensitive Data Shield
The AVG antivirus app will review all your files and folders in order to identify sensitive documents. These are the ones that contain your personal information and can compromise your identity. All the relevant documents are selected by default, but you can deselect the ones that don't need to be shielded before confirming the action.
Upon scanning, AVG Shield will list all of the sensitive documents into categories, including tax, employment, and travel. This service gives you full protection for your personal information, ensuring that your identity and privacy remain hidden. A lackadaisical attitude towards identity theft simply isn't an option anymore.
Smart Photo Cleaner
If you pile up tons of photos onto your smart device, AVG Mobile Antivirus will review your gallery and help you identify and remove unwanted snaps. Each smartphone user carries an average of 2GB of unnecessary photos, according to Ron Levy, Senior Product Manager at AVG Technologies.
Instead of performing the tedious and time-consuming manual clean-up of your not-so-precious memories, you can simply let the software do it for you. It will free up space and speed up your phone's performance by removing both similar and bad photos.
Enhanced Firewall
Even though the built-in Windows firewall can handle outside threats, your system gets a boost with the AVG Enhanced Firewall. AVG Antivirus can review all network traffic between your device and the outside world and prevent cyber attacks.
With AVG Internet Security, users can lean on its firewall to create rules each time an application launches for the first time and determine its behavior towards each of them. Users can change the rules, although the Enhanced Firewall can handle it without your input. AVG firewall works alongside the Windows firewall against all threats.
AVG TuneUp
This feature will come in handy if you have a tendency to pile up junk that eats up your storage space. However, before you buy it as a standalone app, please review AVG Antivirus pricing plans. The feature also comes bundled with the AVG Ultimate Antivirus plan and helps boost performance by enhancing the speed and cleaning out junk.
If you're tired of the constant bugs and crashes, AVG TuneUp might be the ideal solution. One of its key components is the revamped Sleep Mode technology that puts installed programs to sleep and wakes them up when they are needed. Meanwhile, the Disk and Browser Cleaners removes junk, unnecessary programs and files, preinstalled software, and bloatware that eats up your disk space.
AVG Secure VPN
AVG antivirus VPN can review Android, iOS, Windows, and macOS online activity and make sure that your IP is hidden and your traffic encrypted. Being anonymous online is a must these days, especially if you're torrenting or accessing restricted websites. That's why the competition is fierce, with numerous VPNs to choose from.
If you opt for an AVG VPN, pick one of 50+ server locations to ensure your online anonymity. You'll be able to stream videos, unblock your favorite content, and protect your data over public WiFi networks. The software secures your online activity with military-grade encryption and works on up to 10 devices simultaneously. In addition to a 30-day money-back guarantee, there is also a seven-day free trial.
How Does AVG Compare To Other Antivirus Solutions?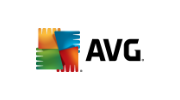 AVG Antivirus
$0 - $9.99/month
Free Version:
Yes
Aplication:
Free Version:
Yes
Aplication: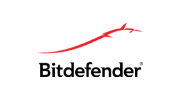 Bitdefender
$39.98 - $89.99/year
Free Version:
Yes
Aplication:
AVG vs. McAfee
After examining AVG free antivirus, it's time to review its main competitors. One of them is McAfee, with more protection-related features and slightly better performance when it comes to identifying and blocking malware. Although McAfee's interface is more intuitive and easier to navigate, both options have an excellent record when it comes to impact on system performance.
Even though AVG offers the best free anti-malware software on the market, its plans are slightly more expensive than McAfee's. When it comes to security, both brands are neck and neck, and you won't make a mistake whichever you choose.
AVG vs. Avast
While AVG Online Security is part of Avast, the two offer separate free antivirus software. Pricing plans differ, and while Avast doesn't offer a discount, AVG does. But AVG Antivirus software doesn't have parental control options and lacks a password manager, a common feature among competitors. AVG could use a Data Shredder feature as well, as it's becoming increasingly popular.
Ease of Use
When you're searching for the best antivirus and you review AVG features and pricing plans, we advise you to examine the interface as well. This is a crucial factor when deciding which product to choose.
Installing AVG is a breeze, with the entire process taking mere minutes to complete. It might take longer if you wish to customize the settings. Upon installation, you'll see the protection features listed in five categories for easy navigation: Computer, Web & Email, Hacker Attacks, Privacy, and Payments.
You can run a quick scan right off the bat or choose a more extensive boot scan. All scanning options are easily accessible through the gear icon at the bottom of the screen. With AVG Antivirus, you can review popups and disable them with the silent mode in the Notifications bar.
The modern interface places everything at your fingertips. The status of protection will be shown at the top: a checkmark or a warning sign will let you know if you need a free virus scan.
Customer Support
Antivirus protection software can't be too effective without a good support team that's always standing by to help new and existing users. With this particular software, the level of assistance depends on your subscription. AVG Antivirus Support will review all your requests for assistance quickly if you have the premium package, which gives you round-the-clock access to agents via live chat and phone.
The more basic packages offer access to an extensive knowledge base and a community forum to interact with other users. Both premium and basic users can send an email ticket form, but responses can take several days.
How Has AVG Changed Over Time?
AVG is a top choice for anyone looking to overcome cyber threats and shield their privacy and assets. Technological advances have been accompanied by the evolution of malware and more sophisticated cyberattacks that pose a serious threat to our devices.
In order to stay one step ahead, AVG always strives to develop new solutions and enhance its features. During our AVG antivirus review, we learned that the company recently redesigned its software to create an entirely new and modern UI. With more than 400 million users worldwide, the company works to determine different patterns and block any new forms of malware that haven't been classified yet. AVG's security features can be broken down into five basic categories:
Computer Protection
Web & Email Protection
Hacker Attacks Protection
Private Data Protection
Payments Protection
In addition to these five layers of protection, AVG also implemented the one-click "SCAN COMPUTER" option, which searches for hidden malware and PC performance issues. AVG Antivirus reviews all the vital functions of your device and has now added a few extra perks that allow you to perform scans of specific USB/DVD drives, as well as to conduct a Deep Scan and Boot-Time Scan. In addition, the Online Shield and real-time security updates are now available to free users.
Bottom Line
Our unbiased AVG Antivirus review offers all of the information you'll need to decide whether this is the right option for your unique needs. AVG products are an ideal solution if you're searching for speed, lightweight performance, a free version of the software, and unique features to help you protect your devices and your online activity. In the increasingly hostile online environment, AVG Technology products are a great way to stay safe.
FAQ
Is AVG antivirus any good?
AVG Technologies is a reputable cybersecurity brand. Its antivirus software protects your desktop and mobile devices, ensures online privacy, and provides system optimization options. Online AVG Antivirus reviews only serve to confirm its status as one of the market's most reliable anti-malware solutions.
Is it worth paying for AVG?
AVG Antivirus has an excellent free version that provides basic protection against malware. If you choose to upgrade to one of the two pricing tiers, Internet Security or Ultimate Antivirus, you'll get military-grade protection, a myriad of features, and generous discounts for long-term subscriptions.
Is AVG bad for your computer?
No. The AVG installation file is only 1MB, and the program is generally lightweight. The scans it performs don't take up lots of resources, and you won't even notice it's working in the background.
Does AVG Free Antivirus really work?
Our AVG Antivirus review examined the free antivirus protection software, which provides some basic protection for one of your devices. It'll offer essential features such as scanning for malware and spyware, blocking malicious software, and monitoring your online activities.