Avast Antivirus Review
Still the best antivirus on the market, with a generous free tier that provides sufficient protection for most users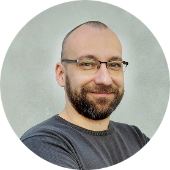 Updated: September 05,2022
DataProt is supported by its audience. When you buy through links on our site, we may earn a commission. This, however, does not influence the evaluations in our reviews.
Learn More.
Avast provides advanced virus protection to more than 435 million users around the globe. And whether you know it or not, you've probably used the Avast antivirus software at some point. Our Avast review found the software worthy of its title as the internet's most popular security tool, preventing more than a billion malware attacks each month.
Currently based in Prague, Avast was founded in 1988 before becoming a private company in 2010 and eventually going public in 2018. In 2016, Avast acquired one of their largest competitors, AVG Technologies, for $1.3 billion.
Avast offers a long list of cybersecurity features that are available through three different plans, one of which is completely free. In this review, we will examine the quality of the service and its features to see if this popular antivirus lives up to its reputation.
Avast
VISIT SITE
Price range:
$0 - $79.99/year
AVAILABLE ON:
iOS
Mac
Android
Windows
KEY FEATURES:
Free version: yes
Available on: Windows, macOS, Android, iOS
Number of devices: Up to 10
Renewal period: 12 months
Additional tools: (VPN, password manager, parental control, etc.
Price range: $0 - $79.99/year
Best Price: free
Pros
Best in class antivirus
Solid free plan
Proprietary VPN
Great platform availability
Cons
Data collection scandal
Pricey
Avast Pricing
There are three major Avast plans: Free, Premium Security, and Ultimate. Each of these includes specific features. The free plan is more than enough for many users, but for those more concerned with safety and security, the Ultimate plan offers the components needed to protect any user.
Some Avast products can be downloaded as standalone tools, such as SecureLine VPN, Cleanup Premium, or Battery Saver. Their prices vary greatly, starting from 4.99 per month for the VPN, and some also have a free 30-day trial.
So, how much does Avast cost? Since the Avast plans act as bundles, grouping multiple Avast products. Let's briefly cover the plans.
The Free plan gets you full-fledged antivirus protection, the Sandbox, as well as anti-ransomware shields. You also get access to the rudimentary password manager for free. This plan is free to use without any limitations.
The Premium Security package adds the Data Shredder, Webcam Shield, and an auto-updater. It also helps with avoiding fake and scammy sites, which the free version doesn't include. The Premium Security from Avast will cost you $39.99/year for a single device, and it'll cost $59.99/year to cover 10 devices with this package.
The Avast Ultimate includes practically every single tool that we came across during our research for the no.1 antivirus. You get the VPN, the Cleanup Premium tool, the premium version of the Password manager, and everything included in the previous plans. Avast Ultimate will cost you $59.9/year for a single device or $69.99/year for 10 devices. These prices are heavily discounted, so now is probably the best time to snatch this antivirus version which scored quite well when we tested Avast ultimate for this review.
In addition to these individual plans, Avast also offers business packages. You can head over to their site and compare Avast products. The prices of the Business plans depend on the duration of the license, as well as the number of devices that you need to protect.
These business-oriented plans start at $36.99 per year for a single device, and you can purchase additional products to keep your company safe, such as Cloud Backup or Patch Management.
After conducting our Avast Premium security review, we concluded that this is the best option for individual users. It's affordable and provides you with all the protection you might need. The Ultimate plan is also impressive, but not everyone will feel that the tools included are worth the price. On the other hand, users simply looking for reliable antivirus protection will be more than happy with the Free plan.
So, is Avast Premium worth it? If you're still not sure whether the Avast antivirus price is a reasonable expense, you can always sign up for the 30-day free trial period that's available with most of the paid plans and doesn't require a credit card. If you are considering upgrading your free plan to get a particular feature, you might also be able to purchase that service separately. Some of these additional applications have free trials, so you'll be able to test them before you commit.
Data Collection Scandal
The sole purpose of purchasing an antivirus is to keep you and your data safe from harm. In the spirit of full disclosure, we have to mention that in 2019, the Avast scandal shook the world. It was part of a data collection project that tarnished its otherwise stellar reputation.
In December of that year, reports surfaced about Avast using its browser extensions to collect a suspicious amount of user data, including sites visited, user location, search history, and social media identities. An Avast subsidiary, Jumpshot, reportedly sold this data to companies like Home Depot, Google, and Microsoft.
But since then, Avast terminated its relationship with Jumpshot, and today almost every Avast online security review applauds the company for its reliability and its unmatched dedication to online freedom. For many, the scandal is just a distant memory, and you can rest assured that the Avast online security features are still some of the best in the world.
Features
Avast's variety of cyber protection tools are joined together to provide a full suite of armor against any and all threats to your device. The software's key features include antivirus protection, anti-malware, ransomware security, and firewalls – all of which are thoroughly examined in this review.
Avast Antivirus Features
Avast is, first and foremost, an antivirus. Like most antiviruses, it provides real-time protection by running in the background. In order to use antivirus protection, download the software from Avast's site and install it.
The antivirus continually performs low-intensity scans and background checks to see whether any malicious files or suspicious processes have been activated. Avast malware protection also kicks in whenever you download a file from the internet or plug in a USB drive – the most common source for malicious files.
During our Avast free antivirus review, the software immediately notified us of any suspicious files and automatically isolated them. The file is placed in a Virus Chest and can then be sent for further analysis. In the meantime, it's separated from your system and prevented from infecting your PC. By not deleting it immediately, Avast gives you a chance to restore critical system files that are accidentally moved to the chest. However, file restoration poses a significant security risk and should only be performed by advanced users.
In addition to real-time protection, Avast runs on-demand system scans. The most extensive of these is the full virus scan, which searches your whole computer for any malicious files or executables.
While conducting our Avast malware review, we also had the option to run targeted scans for specific folders or partitions. Additionally, you can run boot-time scans to check for potential threats before the OS and other services boot up or create custom scans.
Antivirus Engine
The level of protection provided by paid or free antivirus software largely depends on the quality of its antivirus engine. The engine determines how good the antivirus is at preventing malware, including drive-by downloads and code injection attacks, from infecting your system. Even if the malware breaches the outer defenses, an antivirus works to detect when the virus attempts a malicious action.
However, individual users are unqualified to determine whether Avast real-time protection is effective. The level of effectiveness is analyzed by independent labs that review the Avast antivirus software. The AV-Test Institute is among the more reputable organizations that conduct these tests, which serve as an important category for ranking the software. Avast regularly ranks among the top antiviruses on the market.
Firewall
A firewall protects your computer from any potential breaches by monitoring network traffic between your device, the internet, and other networks. For example, Windows has its own firewall, which improved over time. But many still regard it as being insufficient. Our Avast firewall review found that this feature is only available with paid plans.
The Avast firewall is enabled by default, and Avast advises you to leave it that way. In the software's firewall tab, you can see all the networks your PC is connected to. It also enables you to set up a firewall network profile for each, choosing between public and private. The firewall adopts a more aggressive posture on the networks you mark as public.
You can customize how the Avast firewall behaves by altering the application rules. Here you can allow/disallow applications to connect to the internet and determine how strictly the firewall oversees these connections. Throughout our testing, as well as in many Avast reviews, we found the firewall to be a pretty powerful and useful tool. It's also one of the main incentives to sign up for a paid plan.
Behavior Shield
One of Avast's most powerful standout features is the Behavior Shield, which continually monitors all applications running on your computer for suspicious activity. Thanks to this shield, potentially dangerous files that appeared safe at first glance and bypassed the first line of defense can get detected by Avast.
So, how exactly does the Behavior Shield operate? Our Avast Behavior Shield review can confirm the software's efficiency in both detecting and blocking suspicious files. For example, if a music player starts running scripts, the Behavior Shield will examine the application more closely. In case of any suspicious activity, Avast will stop the application and notify you with an alert. You can then move the suspicious file to the Virus Chest, delete it altogether, or simply ignore the detection.
In order to provide this level of PC protection, Avast relies on AI technology and its vast cloud database. The Behavior Shield is effective against a whole range of cyberthreats, but especially against ransomware – one of today's most dangerous and prevalent forms of cyber attacks.
Avast Secure Browser
Next up, we'll answer the "What is Avast Secure Browser?" in this review. During the installation of the antivirus, you'll be offered to download and install this browser. Alternatively, you can download it from Avast's site separately and completely free of charge.
The Secure Browser serves as a privacy-focused alternative to its widely popular counterparts like Chrome and Firefox. One of its key functions is to block online ads, which drastically improves website loading time. In that respect, it's very similar to the Brave browser. You can fine-tune whether you want all ads removed or just the most intrusive ones.
We were very impressed with the security features during our Avast safe browser review. The browser automatically blocks malicious sites and downloads and hides everything you type online in order to prevent attackers from stealing your data. Furthermore, the Secure Browser forces sites to use encryption in order to protect your information.
The browser also prevents online tracking and stops websites from identifying you based on your browser profile. In case your credentials are leaked online, the browser notifies you immediately, giving you plenty of time to make the necessary changes.
While Avast claims that its browser is four times faster than the competition, this simply isn't the case. A quick Avast Secure Browser review reveals that it's much slower than Chrome for example. However, speed is not the primary focus of the Secure Browser, privacy and security are.
Avast Online Security Extension
If you'd like to improve your online privacy, you should consider the Avast Online Security browser extension. Yes, that's the same extension that was at the center of the data collection scandal, which led to its removal from Firefox. Thankfully, Avast has since made the necessary adjustments to return to the market.
It was available for both Chrome and Firefox during our Avast Online Security extension review. Based on feedback from its 435 million users, the Avast extension is a very reliable warning system for sites that are unsafe or those with a questionable reputation. Additionally, the extension blocks sites from tracking you through cookies.
SecureLine VPN
In recent years, the vast majority of online users learned about the importance of a good VPN. Avast also offers its proprietary VPN called SecureLine, but it does not come as part of the free antivirus protection package; it can be purchased separately or acquired for free if you go with the Ultimate package.
An Avast SecureLine VPN review found that the network efficiently performs a number of functions, including hiding your online activities and browsing history from providers, government agencies, advertisers, and others. Furthermore, it can be used to access geo-blocked content. Like any good VPN, SecureLine has a no-log policy, which means it keeps no identifiable user data on its servers. However, it can't unblock Netflix and has a small server network.
Avast Passwords
Avast also has a password manager in its arsenal, albeit a very simple one. The Avast Passwords used to be a standalone product but is now part of the free Avast browser extensions. While conducting our Avast password manager review, we found that it safely stores your credentials under one Master Password and comes with an autofill option. It can capture passwords after you log in, generate safe passwords, and tell you whether some of your passwords have been compromised.
Avast Cleanup
Avast Cleanup is one of the Avast products that isn't really designed to improve your security. Instead, it acts a lot like the CCleaner – cleaning up your PC from unnecessary files, plugins, apps. It also cleans up the registry and optimizes the hard disk. During our Avast cleanup premium review, we found the tool to be very useful for clearing cookies and the browsing history and automatically updating your applications. The Cleanup tool can be purchased for a one-time fee of $59.99
Other Features
Avast includes several other features that safeguard your privacy. For starters, the Webcam Shield prevents malware from accessing your webcam, while the Data Shredder allows you to safely delete sensitive files and ensures they can't be recovered. In addition, the AntiSpam feature blocks junk and phishing emails, removing the annoying and sometimes dangerous clutter from your inbox.
If you're scared of ransomware, the Avast Ransomware Shield allows you to specify which applications are allowed access to your protected folders while protecting your files from being modified or deleted by ransomware attacks.
Ease of Use
Our Avast review highly recommends the user-friendly software to beginners. The installation process is simple, and all you have to do is download the appropriate client for your platform. You can also install some of the additional free antivirus tools like the Secure Browser. To complete the installation, restart your computer – standard practice with most antiviruses.
Once the installation is finalized, Avast will automatically boot up whenever you turn on your computer and run in the background, providing real-time protection. You can access Avast's dashboard at any time by double-clicking the icon in the taskbar. Throughout the course of this Avast free review, the interface included four tabs located in the left bar – Status, Protection, Privacy, and Performance.
Status tells you whether your real-time protection is turned on or if you need to update your antivirus, and it also informs you if you need to restart your PC. The Protection tab houses scanning options and all the different Avast shields, allowing you to fine-tune each one according to your needs. In the Privacy tab, you'll find the password manager, Data Shredder, VPN, Webcam Shield, and other privacy settings. For driver/software updates, you'll have to access the Performance tab where you'll also find the Cleanup Premium tool.
Platform Availability
Most of our tests for this review of Avast were conducted on PC. But Avast premium security is available on numerous platforms, including Windows, macOS, Android, iPhone, Tablet, and as an extension for Chrome/Firefox. You can select which platform you wish to use during the download process.
For smartphones, you need the Avast app directly from either the Google Play store or the Apple store. The vast majority of the features we covered are available on all platforms.
Avast might be one of the biggest antivirus providers, but that doesn't mean that you shouldn't consider other options as well. Here is a quick comparison of Avast with some of its competitors.
Avast vs. iolo.com
Iolo is often considered Avast's main competitor, but this depends on the platform you are using. For example, macOS and iOS users will be quick to dismiss it, as it doesn't support these platforms.
Both options offer anti-malware, real-time protection, anti-spam, and anti-adware, but Avast has these included in its free plan, whereas Iolo's System Mechanic costs $31.96. Iolo is undoubtedly quicker than Avast, but it is, unfortunately, the only advantage it has in this comparison.
Windows Defender vs. Avast
Windows users might wonder whether Windows Defender is good enough, especially since it comes integrated with their devices. When put side by side with Avast, Defender scores well in malware recognition and protection and doesn't require a lot of resources to do so.
However, Defender lacks many of Avast's advanced protection features, such as additional ransomware and Wi-Fi protection, both of which are included in Avast's free plan. And, again, macOS users are left to fend for themselves here, as Windows Defender doesn't come for free on a Mac.
Avast Customer Support
One thing we think Avast should most definitely improve is contacting customer support: While its help page is very detailed, and the articles available will provide you with all the information you need to solve the problem yourself, regardless of the issue, getting in touch with its agents is another story entirely.
To contact customer support, you'll have to fill in a form, after which the customer support representative will contact you via email. For those who have purchased Avast Care, premium support is available via phone. There is no live chat option whatsoever.
How Has Avast Changed Over Time?
Founded in 1988, Avast has an impressive track record. At the moment of writing this Avast antivirus review, it has more than 435 million users over the globe, and continues to grow and improve.
On a more recent note, Avast stepped up to follow the global shift towards remote work. Its current free offer includes the Ransomware Shield and Hack Alerts features, which were, until recently, available only as a part of its paid antivirus. Additionally, users of Avast Premium will now benefit from the Avast Passwords and Remote Access Shield. Avast also upgraded each of these apps to provide the ultimate level of security.
How Does Avast Compare to Other Antivirus Solutions?
Free Version:
Yes
Aplication:
BullGuard
$29.99-$99.99/year
Free Version:
No
Aplication:
F-Secure
$34.99 - 67.49/year
Free version:
Yes
Aplication:
Final Thoughts
To conclude this Avast review, we'll say that is one of the best options on the market. After conducting our tests, we can safely say that the company still deserves its place among the world's top three antivirus providers. While the data collection scandal had a negative impact on Avast's reputation, the company moved quickly to correct its mistakes and sever ties with the problematic subsidiary.
Since then, it passed all security checks with flying colors and offers a plethora of tools that are unmatched by many Avast competitors. Additionally, its antivirus engine is still among the best in the field. On the question of Avast free vs paid, we believe that the Premium Security plan is optimal for most users.
FAQ
Apart from the 2019 data collection incident, Avast is a very successful and reputable company, servicing more than 435 million users. New users can always take a chance on Avast by installing a free version, and test it for themselves.
Is Avast a good antivirus?
During our free Avast antivirus review, we identified multiple features that provide complete protection. Avast has a powerful antivirus engine and a plethora of other useful cybersecurity tools.
No, Avast is completely safe to use. Problematic Avast browser extensions were changed in order to meet all security criteria.
Is McAfee better than Avast?
While both antiviruses get excellent scores from independent labs, Avast offers slightly better antivirus protection.
Does Avast slow down computer?
While we didn't experience any performance issues during our Avast review, all antiviruses, including Avast, slow down your device somewhat.