Surfshark Adds Antivirus to Cybersecurity Bundle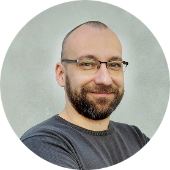 Published:
September 01,2021
DataProt is supported by its audience. When you buy through links on our site, we may earn a commission. This, however, does not influence the evaluations in our reviews.
Learn More.
Surfshark, a renowned VPN service provider that helps users establish a secure internet connection, has decided to launch an antivirus feature to improve its level of protection and help users secure all their devices from online and offline threats.
The company's cybersecurity bundle called Surfshark One now includes the Surfshark Antivirus, a private search tool called Surfshark Search, and a data leak detection system called Surfshark Alert.
Surfshark introduced this new product at the end of August. The app is designed to expand its cybersecurity suite and offer users all-in-one security on a single account.
The company has always wanted to provide its customers with more than just a VPN service, which the CEO of Surfshark, Vytautas Kaziukonis, confirmed by saying: "Most of cybersecurity solutions available in the market tend to be overly complicated. That's why Surfshark works on humanizing digital security and making it hassle-free from the user's perspective. We've always intended to offer more than just a VPN. Naturally, the antivirus expands the scope of user security beyond online protection to securing people's devices. At the same time, Surfshark One bundle comes as an all round package that includes all four of our solutions into a single application."
Surfshark Antivirus is available for Windows and Android platforms and should also soon be introduced for macOS. It protects devices from various malware and works in real-time. The antivirus also includes quick and full virus scan options that allow users to exclude files and folders from scans.
The Surfshark One bundle is available for $2.49 a month with a two-year contractual obligation for all customers who already have a Surfshark VPN subscription. In case they also have Surfshark Search and Surfshark Alert, they can add the antivirus suite at a special price.
Leave your comment
Your email address will not be published.*