Proton's User Base Surpasses 50 Million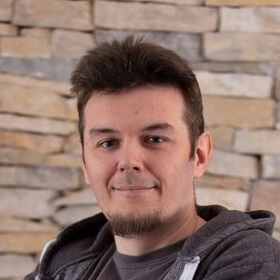 DataProt is supported by its audience. When you buy through links on our site, we may earn a commission. This, however, does not influence the evaluations in our reviews.
Learn More.
The Switzerland-based tech startup Proton Technologies AG has announced that it now has more than 50 million users worldwide.
Most notable for its privacy-centric attitude, the company has been steadily growing its user base over the past seven years. Initially, Proton was a webmail provider, with its email application ProtonMail designed to provide top-of-the-line end-to-end encryption for all messaging. Even though this service hasn't managed to beat Gmail in sheer popularity, it has an extensive fan base that prefers privacy over everything else. Therefore, it's safe to assume ProtonMail is where the majority of the 50 million accounts comes from.
"The conversation about privacy has shifted surprisingly quickly in the past seven years. Privacy has gone from being an afterthought to the main focus of a lot of discussions about the future of the Internet. In the process, Proton has gone from a crowdfunded idea of a better Internet to being at the forefront of the global privacy wave. Proton is an alternative to the surveillance capitalism model advanced by Silicon Valley's tech giants that allows us to put the needs of users and society first," said Andy Yen, Proton's founder and CEO.
Today, Proton offers several services to its customers, each aimed at complete user privacy. The company doesn't collect any user data whatsoever, aside from the number of active accounts. One of its best products is ProtonVPN, a multiplatform VPN for private browsing and accessing region-locked content on streaming services. The VPN can be used completely for free without any traffic restrictions, and the paid version comes with many bells and whistles, including rerouting traffic through the TOR network. Two years ago, Proton launched a calendar app as well, and it's currently testing Proton Drive, a direct competitor to Google Drive and Dropbox. The cloud storage solution is scheduled to launch later this year.
Leave your comment
Your email address will not be published.*