NVIDIA Reveals Morpheus - AI Cybersecurity Framework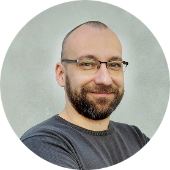 DataProt is supported by its audience. When you buy through links on our site, we may earn a commission. This, however, does not influence the evaluations in our reviews.
Learn More.
NVIDIA has announced Morpheus, a cloud-based framework that will use AI to detect and react to cybersecurity breaches and attacks. The GPU Technology Conference 2021 virtual keynote centered around Morpheus and its use of machine learning to respond to threats, data leaks, phishing, malware, and other anomalies.
Morpheus is meant to take advantage of AI by integrating into third-party cybersecurity. It will gain network readings from NVIDIA BlueField servers while not impacting performance. It will use DPUs (data processing units) to accelerate and isolate critical infrastructure functions in the data centers. Essentially, it will enable nodes within the network to act as sensors in the cyber-defense grid.
Other giants in the software, hardware, and cybersecurity sectors are working with NVIDIA to optimize and integrate data center security with the Morpheus AI framework. Renowned companies collaborating with NVIDIA on this project are Cloudflare, F5, ARIA Cybersecurity Solutions, Fortinet, Guardicore, Canonical, VMware, and Red Hat.
"With a rapidly expanding attack surface, our tools for advanced detection at the edge are becoming increasingly important. We've partnered with NVIDIA to design, develop and deliver portable cyber AI tools that address this need," said Aaron Sant-Miller, Booz Allen Hamilton's chief data scientist. "Morpheus is the foundation for our Cyber Precog Flyaway Kit, an AI-enabled cyber-hunt platform that packs data center compute into a small, ruggedized GPU form factor."
Morpheus is optimized to work on servers from well-known manufacturers that have NVIDIA-certified systems. Among them are Lenovo, QCT, Dell Technologies, GIGABYTE, Atos, H3C, Hewlett Packard Enterprise, Supermicro, and Inspur.
Since the cybersecurity market is expected to reach $192.7 billion by 2028, NVIDIA's move towards cybersecurity AI is a logical next step for the company.
"As companies are increasingly data-driven, the demand for AI technology grows. NVIDIA offers developers AI frameworks to support applications ranging from robotics and healthcare to smart cities and now cybersecurity with the recently launched Morpheus," said NVIDIA's senior vice president of networking, Kevin Deierling.
From April 12, Morpheus can be seen in preview form, while developers can reach out for early access on NVIDIA's website.
Leave your comment
Your email address will not be published.*