Norton's New Feature Brings Ether Mining to Customers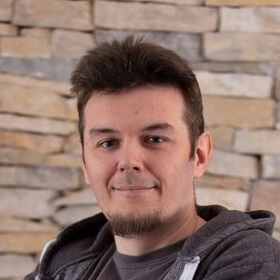 DataProt is supported by its audience. When you buy through links on our site, we may earn a commission. This, however, does not influence the evaluations in our reviews.
Learn More.
Norton, one of the industry-leading antivirus and security software solutions, will be the first such company to offer cryptocurrency mining via its antivirus software, keeping up with the ever-expanding cryptocurrency craze.
Norton announced the launching of the new feature, Norton Crypto, on June 3. The users of Norton 360 security software will be able to add the feature to their LifeLock security software in the following weeks via LiveUpdate. They will need to meet certain criteria to install Norton Crypto, such as having updated display drivers on their computers.
With the new patch, Norton 360 subscribers can safely mine Ether. Once they earn cryptocurrency, they can track and transfer it to their Norton Crypto Wallet, where it will be protected from data loss or cyber threats. That way, crypto miners won't have to store their earnings on hard drives, which could get damaged or become a target of a cyberattack.
"We are proud to be the first consumer cyber-safety company to offer coin miners the ability to safely and easily turn the idle time on their PCs into an opportunity to earn digital currency," said chief product officer at Norton, Gagan Singh, in a press release. "With Norton Crypto, our customers can mine for cryptocurrency with just a few clicks, avoiding many barriers to entry in the cryptocurrency ecosystem."
The surprise move was followed by voices of concern and suspicion in the tech community. Namely, mining crypto requires powerful computing hardware and large energy consumption. With the money that will be spent on electricity bills, generating profit could be next to impossible, or at least difficult. This is something casual miners might be unaware of.
Mining from public places such as student accommodations or offices would be profitable but illegal. On top of that, earned cryptocurrency is taxable in many countries, meaning the potential profit can be diminished even further. What model Norton will pursue to avoid being a financial burden to its already burdened customers is yet to be seen.
Leave your comment
Your email address will not be published.*