LastPass Delivers Unified MFA App to Consumers and Businesses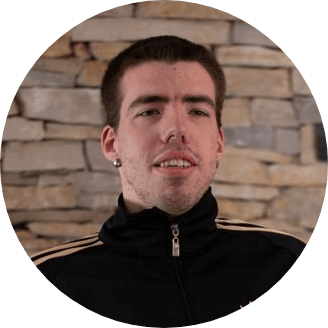 DataProt is supported by its audience. When you buy through links on our site, we may earn a commission. This, however, does not influence the evaluations in our reviews.
Learn More.
LogMeIn Inc., a remote-work software provider, announced the release of a new free LastPass Authenticator update on Tuesday, May 18. The latest version combines the existing security tool with the company's other authentication app, LastPass MFA, to create a single solution for consumers and businesses. The app is available for Android devices, and the iOS update will follow shortly.
The password manager has added some tweaks and fine-tuning to its multi-factor authentication options, claiming this unified solution to be better than having two separate apps. The director of product management at LogMeIn, Akhil Talwar, claims the existence of two individual apps was confusing to some users, who would accidentally download the wrong one.
The enhanced mobile app will provide an additional layer of protection, having users confirm their identity before getting access to the saved passwords. Also, the interface will be updated so that users can better navigate through the features and easily search, sort, and filter the saved MFA providers. The update to the LastPass app also adds the option to back up and restore configurations and save manual backup codes in the LastPass vault.
The award-winning password manager is one of the best such solutions for Android devices, with its highly flexible mobile app filled to the brim with high-end features. Headquartered in Boston, Massachusetts, the company offers its services to roughly 25 million users around the globe who rely upon its protection.
Multi-factor authentication (MFA) is a top-notch technology used with password managers that further enhances the security of your device, preventing attackers from stealing your credentials and gaining access to sensitive data.
According to a 2019 Microsoft study, although businesses can strengthen the protection of their accounts by training their employees on how to recognize phishing attempts and applying stricter password requirements, employing MFA gives better protection. "By providing an extra barrier and layer of security that makes it incredibly difficult for attackers to get past, MFA can block over 99.9 percent of account compromise attacks," ensures Microsoft Security's Senior Product Marketing Manager, Melanie Maynes, explaining that cyberattackers won't be able to gain access just by figuring out your password.
Leave your comment
Your email address will not be published.*