Kaseya Acquisition of Datto To Cost $6.2 Billion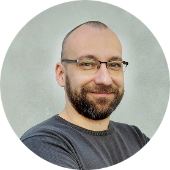 DataProt is supported by its audience. When you buy through links on our site, we may earn a commission. This, however, does not influence the evaluations in our reviews.
Learn More.
Datto, a cybersecurity and data recovery company, will be acquired in a deal worth $6.2 billion by Kaseya. The purchase was spearheaded by a private equity firm Insight Partners, which led the consortium in this purchase. The firm, whose stock is still publicly traded on the New York Stock Exchange, will be unlisted as soon as the purchase is finalized.
Datto has business software solutions for data loss prevention, server-restoring tools, and image-based recovery in its arsenal. According to the acquisition, the price of $35.5 per share will be paid to the company's shareholders, which is 52% higher than the share price on March 16. With the announcement, the share price has jumped significantly and is, at the time of writing this article, at $34,65.
Kaseya is a company that provides management and security solutions for IT departments and managed service providers. With this acquisition, the company will also be able to provide disaster recovery and backup services. Kaseya's Chief Executive Officer, Fred Voccola, commented that both companies have much in common and that the addition of Datto's services will go hand-in-hand with other Kaseya products.
"This is exciting news for Kaseya's global customers, who can expect to see more functional, innovative, and integrated solutions as a result of the purchase," said Voccola. "Datto has a legendary commitment to its customers and employees. The alignment of our missions and focus makes us a natural fit that will help our greatly appreciated customers reach new levels of success."
The last public quarterly report had Datto's revenue at $163 million for that period, an improvement of 18% year over year.
Besides Kaseya and Insight Partners, other public members of the consortium include TPG, Temasek, and Sixth Street. If the acquisition passes regulatory inspection, the finalization of the deal is expected to take place in the second half of 2022.
Leave your comment
Your email address will not be published.*