JFrog Unveils First Private Distribution Network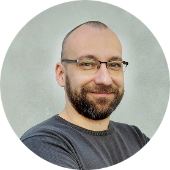 DataProt is supported by its audience. When you buy through links on our site, we may earn a commission. This, however, does not influence the evaluations in our reviews.
Learn More.
Liquid software company JFrog announced the industry's first Private Distribution Network during their annual swampUP conference in late May.
The new feature is part of JFrog Distribution, an integral part of the JFrog DevOps platform. The Private Distribution Network enables enterprises to set up scalable hybrid distribution networks for software updates. The HTTP-based Private Distribution Network will use P2P and CDN technologies suitable for large and diverse infrastructure, with usage-based pricing.
Enterprises using the Private Distribution Network are expected to accelerate software distribution by significantly increasing the rate at which application updates are deployed.
"JFrog's vision of Liquid Software is all about enabling the seamless and secure flow of updates from the developer's keystrokes to any device. The endpoints are growing in number, creating immense challenges around infinite-scale, trusted software distribution," said JFrog's CTO and co-founder, Yoav Landman.
"Enterprises that struggled with delivering applications closer to the consumer edge, rolling out releases across massive runtime environments or IoT fleets can now easily accelerate and scale to meet their distribution needs with a Private Distribution Network, enabling the consumption of software as fast as possible with complete traceability and control from any source to any deployment target," Landman added.
One of the challenges is to securely and quickly distribute software binaries multiple times after applications are developed. IoT and edge are growing at an exponential rate, while cloud-based applications and frequent deployments represent a bottleneck for scaled-up distributing software requirements.
JFrog's platform provides an end-to-end, centralized DevOps solution that solves the problem of network bottlenecks and delivery at scale and aims to be future-proof for large-scale deliveries. JFrog's PDN will be available in Q3 2021.
Depending on the size of your organization, finding the best CDN provider may improve the workflow and resolve any process impediments you may face with increased demand.
Leave your comment
Your email address will not be published.*