House Committee Approves Cybersecurity Bills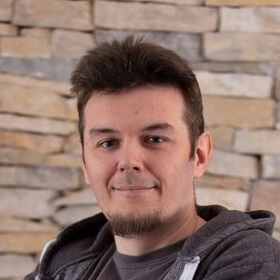 DataProt is supported by its audience. When you buy through links on our site, we may earn a commission. This, however, does not influence the evaluations in our reviews.
Learn More.
The House Energy and Commerce Committee approved a suite of cybersecurity bills that should address vulnerabilities in networks and supply chains. These bills are meant to bolster telecommunications security against attacks in cyberspace and educate people on good cybersecurity practices.
According to cybersecurity statistics, a cyberattack happens every 39 seconds, and an unsecured device connected to the internet can suffer more than 2,000 cyberattacks per day.
The committee approved eight bipartisan bills which focus on the security of mobile service networks. The bills aim to strengthen the cyber programs at the National Telecommunications and Information Administration (NTIA) and the Federal Communications Commission (FCC).
The Chairman of House Energy and Commerce Committee, Frank Pallone (D-N.J.), commented on the new bills: "Today I am proud that the Energy and Commerce Committee came together to pass urgently needed legislation that will promote more secure networks and supply chains, bringing us one step closer to a safer and more secure wireless future,"
"Collectively, these bipartisan bills will educate the public, smaller providers, and small businesses on how best to protect their telecommunications networks and supply chains – all while improving the coordination and resources necessary to support them," he added.
Representatives backed another bill titled the Secure Equipment Act of 2021. Steve Scalise (R-La.) and Anna Eshoo (D-Calif.) This bill requires the FCC to take steps to block the authorization of products from companies on the agency's list of covered communications equipment or services.
Several other bills also addressed telecom security concerns, including the Understanding Cybersecurity of Mobile Networks Act, which requires the NTIA to review and report cyber vulnerabilities in mobile networks.
The FUTURE Networks Act would focus on the strengths and weaknesses of 6G wireless technologies and require the FCC to establish a sixth-generation (6G) task force to deal with them.
The Committee approved this slate of bills the day after passing multiple bills to strengthen cybersecurity and protect vital infrastructure. Among the approved bills, there were three from the House Energy and Commerce Committee, designed to improve both physical and cyber electric grid security.
Leave your comment
Your email address will not be published.*