Google Brings Its Security Keys to iPhone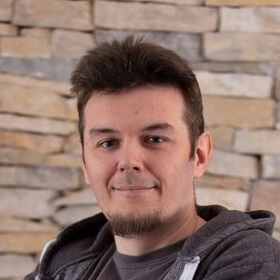 Published:
January 17,2020
DataProt is supported by its audience. When you buy through links on our site, we may earn a commission. This, however, does not influence the evaluations in our reviews.
Learn More.
iPhone users can now employ their devices as a physical security key for logging into first-party Google services.
The tech giant extended its Advanced Protection Program to include the iPhone platform, adding another log-in factor to the sign-in process. The two-factor authentication serves as an additional layer of security and is designed to protect Google accounts from remote hacking.
"Security keys use public-key cryptography to verify your identity and URL of the login page so that an attacker can't access your account even if they have your username or password," Google said on its security blog.
There are a number of similarities between the new process and the existing Google Prompt functionality. But the main difference is that Smart Lock app works over Bluetooth rather than connecting through the internet.
"Unlike other two-factor authentication (2FA) methods that try to verify your sign-in, security keys are built with FIDO standards that provide the strongest protection against automated bots, bulk phishing attacks, and targeted phishing attacks," Google added.
The feature works on iPhones running iOS 10.0+ and requires downloading and installing the free Google Smart Lock app.
Leave your comment
Your email address will not be published.*