Deloitte Acquires TransientX and Sentek to Boost Cybersecurity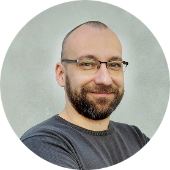 DataProt is supported by its audience. When you buy through links on our site, we may earn a commission. This, however, does not influence the evaluations in our reviews.
Learn More.
Earlier this week, Deloitte issued a press release announcing it has acquired two companies, TransientX and Sentek. These two deals will help improve Deloitte's cyber threat remediation and secure networking solutions.
Deloitte Risk & Financial Advisory has acquired TransientX, a zero trust network access (ZTNA) company based in New York. It also signed a deal with Sentek Global, a San Diego-based systems engineering and cybersecurity company primarily serving the U.S. Navy and the US Department of Defense.
Mike Canning, Government & Public Services Leader at Deloitte, said the acquisition would help the company enlarge its presence in San Diego while supporting its contribution to federal agencies and military branches.
Eric Basu, Sentek CEO and founder, also commented on the deal, saying: "Sentek Global and Deloitte share many common values, not the least of which is providing high-quality services and solutions for the agencies that serve our country. We are joining Deloitte to help our government clients solve complex systems engineering and cybersecurity challenges while also accelerating the scaling of our services for defense, security, and justice sector organizations."
In addition to the Sentek deal, Deloitte's TransientX acquisition helps expand its influence in the zero trust security market. This is the fourth cyber acquisition Deloitte has made in 2021 so far. The company's recent ones include Root9B (threat hunting), CloudQuest (cloud security posture management), and the digital risk protection company Terbium Labs.
TransientX is a zero trust company based in Hoboken, New Jersey. It offers a product that connects local apps installed on user devices on devices to its servers, using isolated networks created for individual users. Devices, both managed and unmanaged, are never trusted or given direct access to corporate networks.
Egemen Tas, the founder and CEO of TransientX, said in a statement: "Zero trust transformation is not easy. We created TransientX to help organizations adopt zero trust network access in a flexible, frictionless, and expansive manner across a variety of use cases. In joining Deloitte, we'll be able to offer our novel approach to in a way that improves security for remote work and vendor collaboration,"
According to some findings, the global cybersecurity services market will be worth $192.7 billion by 2028. As security challenges get more complex every day, there is a constant need for developing new and enhanced cybersecurity products.
Deloitte did not disclose how much it's paying for either company.
Leave your comment
Your email address will not be published.*