Cybersecurity Market Size To Reach $192.7bn by 2028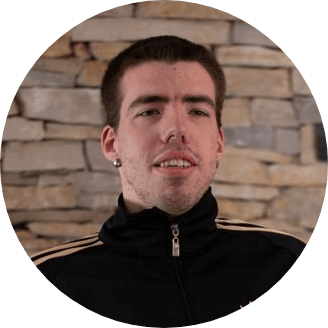 DataProt is supported by its audience. When you buy through links on our site, we may earn a commission. This, however, does not influence the evaluations in our reviews.
Learn More.
Grand View Research published a paper in April suggesting that the global cybersecurity services market size will expand at a growth rate of 10.2%, ultimately reaching the value of $192.7 billion in 2028.
The basis of these estimates was the historical data from 2016 to 2019. The year 2020, with a cybersecurity market size of $91.15 billion, served as the projection baseline. The predicted incidence of security breaches was also taken into account.
Advances in artificial intelligence, machine learning, and the internet of things have created an IT infrastructure too complex for the cybersecurity solutions we currently have. This is driving the need to find and evaluate potential and dangerous loopholes.
The adoption of smartphones and apps for managing almost every aspect of daily life, including banking and health monitoring, is also bound to hike up the value of cybersecurity products for fighting off all sorts of attacks. These solutions need to meet regulatory standards - including but not limited to FISMA, HIPA A, and PCI DSS - which will also raise prices further.
The Asia Pacific region is the growth leader in cybersecurity, exhibiting the highest compound annual growth rate (CAGR) of 16.3%. The research says that "Asia Pacific is expected to offer numerous opportunities for adopting cybersecurity services, given the continued digitalization in India, Malaysia, Thailand, and Southeast Asian countries."
What's more, the defense/government segment dominated the 2020 cybersecurity market. However, according to the study, the sector expected to exhibit the highest CAGR is certainly the healthcare industry, which has, since 2016, experienced a loss of approximately $160m to ransomware attacks.
"While healthcare services are being digitized aggressively, the growing adoption of technology-aided applications to maintain the records of patients, employees, and organizations has equally increased the risks of cyberattacks," the researchers said. Whether cybersecurity measures will manage to catch up remains to be seen.
Leave your comment
Your email address will not be published.*