CLEAR Biometrics to Improve Background and Vaccination Status Checks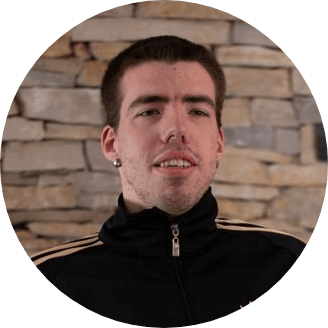 Published:
September 02,2021
DataProt is supported by its audience. When you buy through links on our site, we may earn a commission. This, however, does not influence the evaluations in our reviews.
Learn More.
CLEAR has partnered up with Checkr, an employee background-check company, to enable easy identity verification using its biometrics tools. Its integration in Checkr's platform gives employers an all-in-one hiring solution for achieving faster and more reliable hiring processes.
Both companies are optimistic about the agreement and say this new solution will be ideal for companies looking to confirm applicant backgrounds. A good background check site can be of great help to employers, especially if it gives access to some information that can't be found in public records.
Catesby Perrin, CLEAR EVP of Growth, said: "With CLEAR, you are you, and it shouldn't require a mountain of paperwork to prove that We are thrilled to be partnering with Checkr to empower candidates with technology that creates simple, easy, secure experiences while giving employers greater confidence in the process."
Checkr Chief Business Officer, Marc Diouane, also commented: "CLEAR and Checkr partnering together brings tremendous value to our joint customers, enhancing the investment they have made in background checks and identity verification services. Customers can optimize their hiring process today while also preparing for tomorrow's flexible future of work."
CLEAR has also partnered with EHE Health to help develop a new digital health-pass tool for sharing information about COVID-19 vaccinations. The new EHE Health VaxStatus connects directly to local and state Immunization and Information Services, enabling users to retrieve and download their digital vaccination records. Users can use those to travel or access different venues.
EHE Health CEO Dr. David Levy, MD, commented on the agreement, saying: "We partnered with CLEAR because its secure identity platform is known and trusted by millions of travelers and government regulators Trust, which has been eroded in so many areas during this pandemic, is needed now more than ever, especially when it comes to personal health information."
VaxStatus is a free service for all EHE Health members, and they can access their health records through the myEHE platform. They can download the app from there and download their vaccination status records to their phone if needed. The tool is available in 11 jurisdictions, including New York, with plans to expand the network to all 50 states in the coming months.
Leave your comment
Your email address will not be published.*