Cisco Integrates ThousandEyes With SD-WAN Products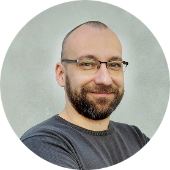 DataProt is supported by its audience. When you buy through links on our site, we may earn a commission. This, however, does not influence the evaluations in our reviews.
Learn More.
Cisco, a high-tech company specializing in networking, security, and cloud solutions, has announced the expansion of integrations of ThousandEyes solutions with many of its SD-WAN products, starting with the switches.
"User experience is key to success in a digital world. We are focused on empowering technology groups to securely deliver the best possible application experiences. Only Cisco can power the hybrid cloud solutions, observability, insights, and automation necessary to be truly cloud smart," stated Cisco's SVP and GM of Enterprise Networking and Cloud business, Todd Nightingale.
With ThousandEyes' solutions, Cisco will enhance the experience of its customers, bringing the network intelligence company's expertise to the Catalyst 8000 Edge Series and Nexus 9000 switches.
ThousandEyes is a network monitoring software, meaning it analyzes the performance of networks in search of bottlenecks and server failures, keeping track of data flows and troubleshooting problems that arise.
As businesses are switching to cloud-driven operational models, the companies rely on clouds more than ever. However, providing an optimal digital experience on all points of a business's network can pose a challenge for the IT teams. By expanding
ThousandEyes integrations to SD-WAN products (primarily switches), Cisco will enable its customers to gain insight into their network health and application performance by monitoring every single point of their networks.
Cisco acquired ThousandEyes in 2020 in an attempt to help organizations solve networking issues, collaborate with service providers, reach actionable solutions, and optimize their overall digital experience.
According to a press release on the company's website, apart from the integration of ThousandEyes with SD-WAN products, Cisco will introduce its state-of-the-art Cisco UCS (Unified Computing System) X-Series hybrid cloud computing platform, developed for hybrid operations from and across the clouds in data centers. The solution will be integrated with Cisco Intersight and feature Cisco's UCS X-Fabric technology.
Leave your comment
Your email address will not be published.*