Bitdefender Has a New Senior Vice President of Marketing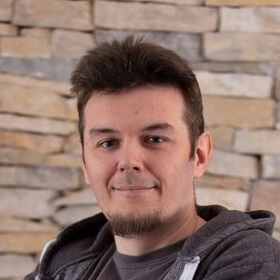 DataProt is supported by its audience. When you buy through links on our site, we may earn a commission. This, however, does not influence the evaluations in our reviews.
Learn More.
Bitdefender, a developer of cybersecurity software, has added a new member to its executive leadership team. According to Bitdefender's announcement, Matthew Selheimer is bringing more than 25 years of experience to the company and is taking on the role of Bitdefender's senior vice president of marketing.
"I'm excited to join Bitdefender at a pivotal moment in the company's history," said Selheimer. " I look forward to contributing my expertise to drive go-to-market strategies that helps businesses become more resilient as they grapple with today's unpredictable cyber risk."
Over the past five years, Bitdefender has been rapidly growing, and as a result, it currently protects more than 500 million systems across the world. The company's upward trajectory can most likely be attributed to the fact that out of its 1,700 employees, half are engineers and researchers.
Selheimer is actually the latest of several new faces that Bitdefender has recently hired. In 2020, the company welcomed Steve Kelley as the president and general manager of the Business Solutions Group and Chris Brazdziunas as the senior vice president for product and service engineering.
Before joining the Romanian cybersecurity vendor, Selheimer worked in a number of well-known companies such as Alert Logic, Informatica, and PAS. At Bitdefender, Selheimer will focus on attracting new customers by creating a strategy oriented toward their real-life everyday needs.
Based on the 2021 ATT&CK Evaluations results, getting more buyers interested in Bitdefender's products won't be much of a challenge as quality software is always in demand. Namely, out of 29 malware and virus protection software solutions, Bitdefender managed to get the highest number of detections. It also provided analytic insights of 96% of said detections and proved to be one of the best options for protecting Linux devices.
Leave your comment
Your email address will not be published.*