90 Airports Now Using Telos Biometric Background Checks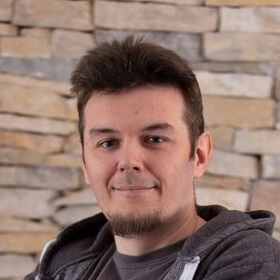 DataProt is supported by its audience. When you buy through links on our site, we may earn a commission. This, however, does not influence the evaluations in our reviews.
Learn More.
The world's leading identity management and access provider, Telos ID, announced that 90 airports in the United States are now using its services for employee background checks. The company's latest contract is with Charlotte Douglas International Airport in North Carolina.
This airport will be employing biometric and biographic technology to conduct background checks on workers accessing high-security areas on the premises. According to an official announcement by Telos, the technology will speed up the TSA background checking process and improve data integrity.
"The DAC services deployment at Charlotte Douglas International Airport is notable for its integration with CLT's Identity Management System, enabling efficient biographic and biometric transmissions. We have streamlined the TSA-required aviation worker background check process while upholding the high security and customer service standards at CLT," said Dawn E. Lucini, vice president of aviation security at Telos.
The technology is called Designated Aviation Channeling and has TSA approval for use at American airports. Aside from airports, Telos has been contracted by more than 200 federal, state, and commercial organizations in the US, suggesting that the company enjoys a high level of trust across the country. Even though the implementation of technology has been drastically slowed down due to the coronavirus pandemic, it's been largely successful, with Philadelphia International Airport already renewing its contract.
It's increasingly evident that biometric checks are becoming a new security standard at airports. More companies are rolling out their own biometric solutions. For example, Clear installed iris biometrics at international airports in Oakland and Sacramento, streamlining the travel experience and data processing.
SITA, another company that's developing biometric technology, managed to improve flight boarding times by 30% at Istanbul Airport. Both passengers and airlines passing through the airport said they're very satisfied with the system, which suggests that it's only a matter of time until it gets implemented at more locations worldwide.
Leave your comment
Your email address will not be published.*