Survey: Network Security Incidents on the Rise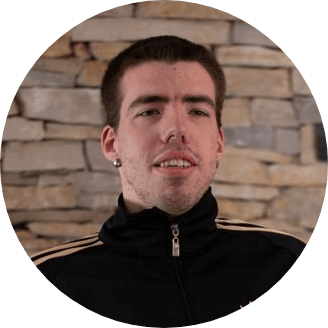 DataProt is supported by its audience. When you buy through links on our site, we may earn a commission. This, however, does not influence the evaluations in our reviews.
Learn More.
The COVID-19 crisis is fuelling a cyber pandemic. According to a new survey by telecommunications provider Telia Carrier, 45% of businesses in some of the world's biggest markets experienced a sharp increase in the number of network security attacks since the arrival of the coronavirus in the West.
The so-called Enterprise Network Security 2021: A Post-Pandemic Threat Landscape Report surveyed businesses in the US, the UK, Germany, and France.
A staggering 78% of companies reported having to deal with up to 100 network security incidents within the past 12 months, citing phishing attacks as the top cyber threat (56%). Other significant threats include DDoS attacks (49%), unauthorized access (45%), and ransomware (44%).
Respondents in the US were the hardest hit, with 55% of businesses reporting security attacks on their networks. In the UK, 49% of businesses were affected. The two countries recorded a higher number of incidents than their counterparts in Europe.
In response, roughly three in five companies increased their spending on security products, such as data loss software or SSL certificates.
In a press release, Telia Carrier's Chief Evangelist Mattias Fridström said the findings underscore the gravity of the problem with cyberattacks.
"Due to the sensitive nature of these incidents, the survey didn't ascertain the extent to which cyber-criminals were successful in extorting money from enterprises, but the results do highlight the seriousness of the problem and that there is a financial motive behind many DDoS attacks. The findings also clearly suggest that UK businesses are being specifically targeted and that the heightened fears of US and UK businesses are justified," Fridström said.
Telia Carrier is ranked as the number one Internet backbone by Dyn as of May 2019. It provides fiber-based telecommunication services to operators, content provider enterprises, education, and online gaming networks.
Leave your comment
Your email address will not be published.*