Kaspersky Warns About Dangers of Dating Apps in Latest Report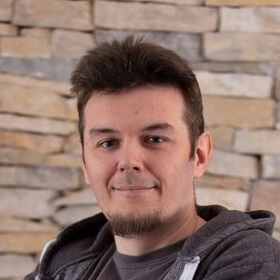 DataProt is supported by its audience. When you buy through links on our site, we may earn a commission. This, however, does not influence the evaluations in our reviews.
Learn More.
In her latest report on dating apps called "Love in the digital age: What does the future hold for us?" Kaspersky's security expert Tatyana Shishkova shed some light on the dangers of dating apps following a year of people sitting at home, "swiping," and "hearting" one another.
Shishkova noted that the number of users of these apps had increased dramatically over the past year. For example, in March 2020, basically at the start of the COVID-19 pandemic, ever-popular Tinder recorded 3 billion swipes in a single day. There were also 700% more dates made through OkCupid during the spring of 2020.
These numbers, while undoubtedly impressive, prompted researchers at Kaspersky to look into how dating apps have changed their security from the previous report made in 2017. The creators of Kaspersky antivirus have reviewed nine of the most popular dating apps: Tinder, OkCupid, Badoo, Mamba, Her, Pure, Bumble, Feeld, and Happn. The conclusion - from the technical aspect, the apps are much safer than before, with all of them using strong encryption for all the traffic and avoiding HTTP protocols notorious for data leakage. However, there's still serious concern about users' safety that stems from the way people typically use these apps, revealing too much of their private information to strangers.
"It's always challenging to find a balance between building a digital presence and maintaining your privacy online, and the shift to online dating creates yet another area where users have to determine the best way for them to forge connections while protecting their security," said Shishkova.
But, there's an upside to all of this. Shishkova pointed out that app developers have been increasing security in their code, providing much safer user-to-user connections than before. In paid/premium versions of said apps, users can even hide some mildly infringing information like the city they're from or blurring certain images. She also gave a set of suggestions all digital lovebirds should follow: Don't provide too much information, don't tie social media to dating profiles, use two-factor authentication, and remove your profile if you're leaving the app.
Leave your comment
Your email address will not be published.*