Israel Details Plan for Better Internet Security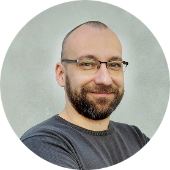 DataProt is supported by its audience. When you buy through links on our site, we may earn a commission. This, however, does not influence the evaluations in our reviews.
Learn More.
Israel's National Cyber Directorate hopes to improve internet security by setting up a rating system for web hosting providers. The hosting companies that choose to implement the program will have to introduce a series of security measures to receive a certificate confirming that they meet the standard level of cyber protection.
Based on the quality of data protection, each provider will be given a silver, gold, or platinum rating. The silver rank is the minimum level of security required by the directorate, and the standard is good enough for promotional sites. Meanwhile, websites and hosting providers that manage to properly secure personally identifiable information will be rewarded with the gold ranking. The highest rank, platinum, will only be rewarded to websites that properly safeguard monetary transactions against hackers. Logically, online stores should seek platinum ranking to maintain the trust of their customers.
At the moment, participation in the program is completely voluntary, and it will most likely remain that way even after the initial phase of testing concludes. The directorate's primary goal is to develop new strategies for data protection and set certain standards that providers will have to meet.
The program comes in response to a massive 2020 attack on thousands of Israeli websites. The attackers defaced the sites and replaced actual content with anti-Israel messages. They also managed to inject websites with a script that accessed visitors' webcam feeds. An investigation by the directorate found that hackers gained access to all of the websites and started injecting the malicious code after penetrating a single WordPress hosting provider.
There is no time limit on the trial of the new ranking system. If the experiment proves successful, the ranking could become a global practice and drastically improve our internet experience.
Leave your comment
Your email address will not be published.*