Biden Administration to Announce Russia Sanctions Over SolarWinds Hack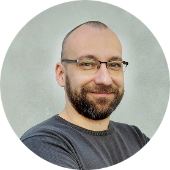 DataProt is supported by its audience. When you buy through links on our site, we may earn a commission. This, however, does not influence the evaluations in our reviews.
Learn More.
The US will announce sanctions on Russia on April 15 in response to election interference and malicious cyber attacks. As part of the sanction measures, at least 30 entities will be blacklisted, along with 10 Russian diplomats and officials set to be expelled from the United States.
The US will take additional aggressive measures, targeting Russian sovereign debt by using US financial institutions and restricting them from trading it.
Part of the reason for far-reaching sanctions is in response to a cyber attack that targeted SolarWinds Corp. The US government said the breach was organized by Russia and gave hackers access to data from government offices and thousands of companies that use SolarWinds' software.
The US has also accused Moscow of interference in the 2020 presidential elections. According to reports from US intelligence agencies, Russian President Vladimir Putin directed the attempt to sway the election in favor of former president Donald Trump.
Relations between the US and Russia are already tense because of the build-up of troops near the Ukrainian border and after the recall of the Russian ambassador to the US. The recall was issued after president Joe Biden replied, "I do," when asked if he thought that Putin was a "killer."
"The largest and most sophisticated attack the world has ever seen," as Brad Smith, Microsoft's President, described it, affected the Treasury, Justice, Energy, and Homeland Security offices. The damage done in terms of stolen data is still being assessed.
While Biden told Putin in a call that the US will firmly defend its interests, he also proposed a meeting in a third country for the leaders to meet and find areas to work on together.
"The hostility and unpredictability of America's actions force us, in general, to be prepared for the worst scenarios," said Dimitry Peskov, Kremlin spokesman.
Leave your comment
Your email address will not be published.*