Postal Services a Hot Target for ID Thieves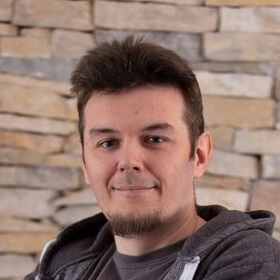 Published:
November 26,2019
DataProt is supported by its audience. When you buy through links on our site, we may earn a commission. This, however, does not influence the evaluations in our reviews.
Learn More.
We're two decades into the 21st millennium and identity thieves are turning to offline methods of ID theft - good ol' snail-mail.
Analysts at Flashpoint have discovered message-board discussions about mail forwarding and how to abuse it for financial gain.
"Many of these individuals are careful to shield their locations, but the majority of these discussions are about the US Postal Service, with a limited number of references to the United Kingdom's Royal Mail," Flashpoint explains in a report. Its researchers have also found forum members promoting and charging for the service of mail forwarding. In plain language, they are helping criminals intercept other people's mail.
While the mail forwarding scam isn't anything new, the recent abuse of USPS and other postal services shows that criminals have very specific targets in sight. They are looking to get hold of credit cards, IDs, and other personal documents. Once these fall into the wrong hands, the culprit can ruin a person's credit score and abuse their financial accounts.
Reports from victims confirm the scam's existence, raising eyebrows upon disclosing that USPS proved unwilling to investigate and prosecute criminals after being alerted. USPS says there are many safeguards in place for preventing mail forwarding scams, with the Postal Inspection Service acting as the long arm of the law and protecting consumers.
In theory, an unauthorized change of address should never happen. The USPS sends a notification to customers upon receiving a request for an address change or mail forwarding. Address changes and forwarding happen only upon customer confirmation. That's the theory. In practice, these scams are extremely common.
Flashpoint's report confirms that post office workers are masterminds or collaborators in most cases.
While protection against mail theft is mostly in the hands of the postal service, you can prevent your documents from falling into the wrong hands by picking them up personally or requesting that they be sent electronically.
Another way to protect yourself is to use an ID theft protection service.
Leave your comment
Your email address will not be published.*