Malta and US Governments Likeliest to Infringe User Privacy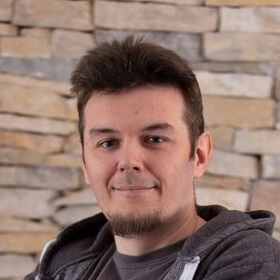 DataProt is supported by its audience. When you buy through links on our site, we may earn a commission. This, however, does not influence the evaluations in our reviews.
Learn More.
The VPN provider Surfshark recently published its User Data Surveillance Report. The company analyzed the data requests authorities from various countries have been sending to the most popular apps and services hosted by Google, Microsoft, Apple, and Facebook. The data shows the total number of requests made from 2013 to 2020 per 100,000 residents per country.
According to this research, Malta is firmly in the lead, with 765.14 requests per 100,000 residents. It's followed by Singapore (372.56 requests), Germany (353.24 requests), the United Kingdom (336.19 requests), and the United States (334.18 requests). More than three million requests originated from the 66 countries monitored in this study, of which two million were granted to authorities (fully or partially) by the aforementioned companies.
While it's sitting in 5th place, the US has actually sent the most data requests. Its authorities sent 1,096,910 requests to companies - more than a third of the total recorded request number. On the other side of the pond, it's evident that members of the European Union are infringing on their citizens' digital privacy, regardless of the GDPR.
As for the companies themselves, Google and Facebook have been the most common "culprits" here. The two tech giants are known to be generous with data disclosure and have constantly been dominating the charts by the number of requests received and granted. Facebook has been the most collaborative with the authorities, disclosing user data in three out of four cases. On the other hand, Apple has the lowest disclosure rate (54%) but, at the same time, receives the lowest amount of requests, especially since the latest iOS updates practically blocked most third-party user tracking.
Data privacy has become a growing concern for millions of internet users, with the number of data requests tripling over the past eight years. Users are in a tug-of-war with both their services and the authorities, as third-party data collection won't be stopping any time soon.
Leave your comment
Your email address will not be published.*