Health Care Data Breaches Increased by 51% During COVID-19 Pandemic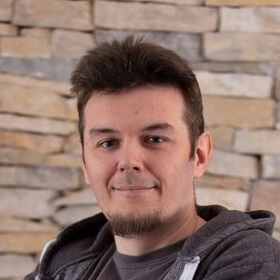 Published:
August 13,2021
DataProt is supported by its audience. When you buy through links on our site, we may earn a commission. This, however, does not influence the evaluations in our reviews.
Learn More.
Companies in the health care industry saw a significant increase in data breaches and leakages in 2020 compared to 2019, reveals the latest report by Constella Intelligence, a digital risk protection service provider.
Published on July 30, the report titled "The 2021 Identity Breach Report, PII Fuelling the Threat Economy: How Crisis Creates Targeted Vulnerabilities for Individuals, Executives, and Brands" says that health care organizations have become even more vulnerable throughout the global health crisis due to their essential role. In 2020, Constella Intelligence identified more than 8,000 cases of breaches and leakages involving approximately 12 billion records.
The pandemic has made way for new types of vulnerabilities in the digital sphere cybercriminals can now exploit for profit. As one of the consequences, coronavirus-related items such as vaccines and false vaccine certificates are being offered in underground forums.
The prices of vaccine doses such as Oxford-AstraZeneca, Pfizer-BioNTech, Moderna, and Gamaleya-Sputnik V are ranging from as low as $8 to as high as almost $850 in multiple dark marketplaces.
As for vaccination certificates, German certificates sell for about $22.35, while rapid antigen tests have an average price tag of $25 flat. According to the report, most sellers on dark marketplaces accept cryptocurrency as the exclusive payment method.
The new data breach report has also revealed a jump in the cost of fraudulently obtained personally identifiable information (PII). Personal records have been in high demand during the global health crisis. While it's difficult to pinpoint all the factors that led to the skyrocketing prices and significant increase in records on offer in dark markets, there is no doubt that limitations on travel and movement imposed all around the world have contributed to this trend. As a result, the price for passports on dark marketplaces went up by 1,185%, ID cards by 642%, and driver's licenses by 328%. In the light of these findings, investing in robust identity theft protection has never been more important.
Leave your comment
Your email address will not be published.*