Greta Thunberg's name used in malware attack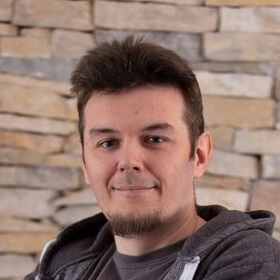 Published:
December 30,2019
DataProt is supported by its audience. When you buy through links on our site, we may earn a commission. This, however, does not influence the evaluations in our reviews.
Learn More.
Hackers used Greta Thunberg's name to try and steal financial credentials during the Christmas season.
Researchers from SophosLabs unveiled a coordinated campaign that attempted to deliver Emotet malware to unsuspecting victims around the globe.
The cybercriminals behind the scheme sent out malicious emails geared towards environmentally-conscious individuals and asking them to show "support" for Thunberg - a Swedish environmental activist whose campaigning gained international notoriety.
Recipients were invited to phony climate change protests with details said to be included in a file attached to the email.
MERRY CHRISTMASYou can spend Christmas Eve looking for gifts for children. They will tell you Thank you only that day.But the children will thank you all their lives if you come out for the biggest demonstration in protest against the inactionof the government in connection with the climate crisis.Support Greta Thunberg - Time Person of the Year 2019I invite you. Time and address are attached in the attached file.FORWARD this letter to all colleagues, friends and relatives RIGHT NOW, until you forget!Many thanks.
(Email taken from the Naked Security blog)
By opening the attachment, victims would invite the malware onto their computers. Fortunately, the examined links were nonfunctional, so a click would simply lead the user to a 404 error page.
Emotet, a banking trojan that targets Windows computers, has been widely used in recent years to deliver other highly vicious malware, including ransomware that is nearly impossible to defend from.
Leave your comment
Your email address will not be published.*