Google Faces $5-Billion Lawsuit for Tracking Users in Incognito Mode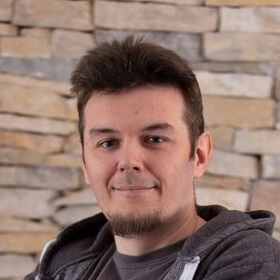 DataProt is supported by its audience. When you buy through links on our site, we may earn a commission. This, however, does not influence the evaluations in our reviews.
Learn More.
In yet another Google controversy, the tech giant has allegedly been tracking users and collecting their data even when they used Google Chrome's private browsing version - Incognito Mode.
Google failed to dismiss the June 2020 class-action lawsuit claiming the company collects data from users via other Google tools, even with private browsing turned on. The main bone of contention is Google's apparent violation of privacy laws: Tracking personal communication while expressly stating that no browsing data will be saved in Incognito Mode.
The latest twist in the case happened last week when a federal judge denied Alphabet Inc's dismissal request. Lucy Koh, the US District Judge in San Jose, California, wrote: "The court concludes that Google did not notify users that Google engages in the alleged data collection while the user is in private browsing mode," in her verdict.
According to Reuters, the plaintiffs are seeking $5 billion in reparations from Google and its parent company Alphabet Inc for violating federal laws about wiretapping and California's own privacy laws.
Google, however, seems to have no intention of folding in the face of these claims. The central pillar of its defense is the disclaimer referred to by Google spokesperson Jose Castaneda: "As we clearly state each time you open a new incognito tab, websites might be able to collect information about your browsing activity during your session." Google also added that users have agreed to Chrome's privacy policy, disclosing the company's data collection practices.
In simple terms, Chrome's Incognito browsing hides user activity from other people with access to the same device and prevents data from being stored locally. On the other hand, the aforementioned disclaimer says that browsing data could still be visible to the internet provider or individuals who have access to the browser, in case Incognito Mode is used at work or school.
The lawsuit also states that Google collects data through Google Ad Manager, Google Analytics, and various Google-powered website plug-ins. These tools effectively allow for the same tracking you're supposedly avoiding using Incognito Mode, so Google still collects data about your preferences and targets you with ads based on your browsing activity.
Until the case gets resolved, Chrome enthusiasts are encouraged to use VPN Chrome extensions or standalone VPNs to keep their online activity anonymous, encrypting their data, and hiding their IP address.
Leave your comment
Your email address will not be published.*