VPN Router - What It Is And How To Install It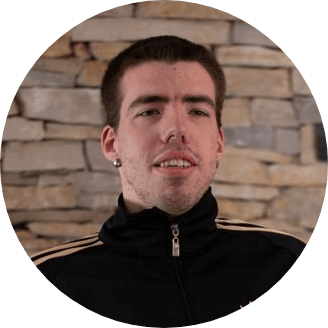 Updated:
Jan 21,2023 January 21,2023
DataProt is supported by its audience. When you buy through links on our site, we may earn a commission. This, however, does not influence the evaluations in our reviews.
Learn More.
If you are looking for an adequate way of protecting your privacy, you probably already use a VPN service. Some researchers have predicted that the VPN market will continue to grow 12% each year until 2026.
Most internet users install VPN clients on their computers or use in-browser VPNs to secure their online traffic. However, not all their devices are secured that way. If you need a solution that will help you protect your smart TV, game console, or printer, you should consider installing a VPN on your router. We are here to let you know how to do that and why that would be a smart decision.
What Is a VPN Router and How Does It Work?
You can look at it as a regular router with VPN software installed directly on it, allowing you to protect any device connected to that router. A VPN network uses advanced encryption software to make sure all your connected devices are secured and your anonymity intact.
Not all routers can serve as VPN clients, but most of the latest models offer that possibility. If you wish to install a VPN on your router, you should first check if your device has built-in VPN support or if it supports third-party firmware. Even though it might look complicated at first, it's actually quite simple to verify that. Below, we've explained the process in just a few steps.
Setting Up a VPN on Your Router
First and foremost, you should see if your router can act as a VPN client. The easiest way to check it is by simply going through the product's configuration details or performing a search on Google. The information you find will let you know if adding a VPN to your router is possible.
This brings us to three possible scenarios:
If your router is already VPN-compatible, you just need to log in and configure it to download VPN firmware.
If, however, your router cannot act as a VPN client, you can try to install some third-party firmware to get this functionality.
If none of the above options prove fruitful, you would have to replace your router with a VPN-friendly one.
One of the things you should keep in mind if you wish to add a VPN to a router is your data cap. It must be high enough to support all your devices, especially if you're using some of them for streaming or torrenting anonymously. Also, the router and the VPN provider need to support adequate encryption protocols, such as OpenVPN, IKEv2, WireGuard, and SSTP.
If your router cannot act as a VPN client by default, you need to download the necessary third-party firmware and install it on your router. Among numerous firmware options you can use for setting up your router with a VPN, some of the most popular are:
DD-WRT
Tomato
ExpressVPN
OpenWrt
Before you pick the firmware, make sure your router is compatible with it. Download the firmware to your router, log in to the router's admin page, and find "Advanced Settings." From there, go to "Administration," choose "Firmware upgrade," click on "Select file," and select the downloaded firmware. Once you upload the file, you should just wait until the update is finished.
These guidelines might vary based on your router and firmware, but you can find all the relevant instructions on the vendor's website.
How To Check If It's Working
After finishing the VPN router setup, if you want to make sure your traffic is secured by a VPN connection, there are a few verification steps you can perform:
Check if your current IP address is different from your actual IP address. You can do that by simply googling "What's my IP address?"
Choose a VPN location and check if you can access content that would otherwise be geo-blocked.
Check for DNS leaks (Domain Name System). Even though a DNS leak doesn't expose your IP address, it reveals your internet service provider's IP address and location, which can lead back to you.
Things To Should Have in Mind When Setting It Up
There are some factors you should take into consideration before starting the router setup procedure.
Some of the setup processes we've mentioned can be difficult to grasp. If you are not tech-savvy, a preconfigured router would probably be a better option for you.
When choosing a firmware, you should make sure that it is up to date and has all the features you need, such as bandwidth monitoring, kill switch, support for various hotspot systems, and more. Besides that, your VPN provider should be reliable, secure, fast, and it should have servers in your preferred locations.
One of the main factors when choosing the best VPN service for your router is the speed. Using a VPN on any device can slow it down and affect all the usual online activities such as downloading or streaming different content. This mostly depends on the VPN providers, so you should remember to inspect their products before deciding which one to go with.
It can be easier to just get a preconfigured router, but that choice usually comes at a higher price. If, on the other hand, you decide on a secure router that you would configure yourself, that option should not be expensive. There are some open-source routers you can buy for less than $100, and you can also find a reasonably priced VPN subscription plan.
Benefits of a VPN Router
There are many advantages to setting your router as a VPN client. Here is an overview of some of them to help you get a clearer picture.
Multiple Simultaneous Connections
If you're using multiple devices to browse the internet, connecting them to a VPN one at a time can be a real pain in the neck, consuming your time and energy. That's why it is convenient to connect the VPN to your router, allowing you to keep all your devices protected at the same time. A good VPN router for your home or business will let you connect all your devices without imposing any restrictions.
If you are already using a VPN, you know how complicated connecting to it every time you wish to use the internet can get. Also, if you happen to forget to connect just one of your devices, you risk being exposed. Having a VPN installed on your router will keep all your connections safe and secure without you having to worry about it.
There is a lot of region-blocked content people cannot access unless they're using some sort of a VPN. Once you learn how to set up a VPN router, you'll be able to unlock every Netflix show there is and enjoy the restricted content on numerous other streaming platforms without any hindrance.
As you probably already know, establishing a VPN connection can drain a device's battery. By connecting your VPN client directly to the router, your devices won't need to keep the VPN connection running in the background, which will prolong their battery life.
Disadvantages of Having a VPN on a Router
Even though it comes with a lot of benefits, connecting a VPN router also has a few downsides:
If something doesn't work correctly and you can not access a specific site, you can't simply turn off the VPN on your laptop - you would need to restart your entire router network.
Your data allotment can run out faster because there are more devices connected to the VPN. This might mean that you will need to upgrade to a more expensive VPN plan.
Multiplayer gaming activities can be slower than usual. To minimize lags, try connecting to a VPN server that's closer to the game server's location.
Now it is up to you to review all the pros and cons and decide if you want to go with a preconfigured VPN router or stick with a regular one. Depending on your daily online activities or your company's needs, there is a lot to consider when making this decision, so make sure you take your time and factor in all the ins and outs.
Final Thoughts on VPN Routers
A VPN can help you protect your privacy, access various content otherwise unavailable in your country, or avoid certain ISP restrictions. If you have it running on a router, this encrypted connection will protect all your online activities simultaneously, regardless of the device you access your network from.
By enabling a VPN on your router, you no longer have to worry about establishing a private connection from each of your devices every time you want to browse the web. Just make sure to find a router that supports VPN functionality. If money's not an issue, you can save yourself the trouble of installing VPN firmware yourself and purchase a dedicated VPN router.
While there are some downsides to take into account, we believe there's much more to gain than lose, so why not give it a try?
FAQ
Can I put a VPN on my router?
You would first need to check if your router can serve as a VPN client by default. If it can, you just need to configure it accordingly. If your router doesn't offer that option, you need to install third-party firmware to circumvent that. If that doesn't do the trick, you need to purchase a new router.
If you are not sure about your router's VPN capabilities, you can check its specifications in the manual you got with it or online.
How do I set up a VPN on my router?
If you are not sure how to install a VPN on a router, here's what you should know. First, you should log in to your router by entering its IP address into your browser's address bar. Finding a router's IP address is relatively easy regardless of the device or operating system you use, so you'll access the router's admin page and make the needed modifications in no time. However, if you can't seem to find your way around all the settings, you can check your router's manual on the vendor's website or consult our article above.
It is a networking device designed to enable a VPN connection to multiple devices at the same time. It creates a network-wide VPN environment to protect all your data and devices by masking your IP address.
Do I need a special router for VPN?
Not all routers are compatible with VPN features. You either need a router that is already VPN-enabled or one on which you can install third-party VPN firmware. If you have a router that does not fit in any of these categories, you will need to buy one that can be set up as a VPN router.
Leave your comment
Your email address will not be published.*