Learn How To Write a Privacy Policy in a Few Easy Steps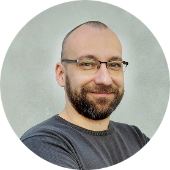 Updated:
Jan 21,2023 January 21,2023
DataProt is supported by its audience. When you buy through links on our site, we may earn a commission. This, however, does not influence the evaluations in our reviews.
Learn More.
One of the most delicate issues concerning Internet use today involves user privacy. It's a fundamental right, and rightfully so, considering just how much personal information is knowingly and unknowingly given out on the world wide web.
The biggest challenge comes from privacy regulation, as there is an abundance of websites popping up, and different countries have different privacy laws. If you're a website owner or an app developer, there's a good chance you collect personal information. That means you play a part in ensuring everyone is safe and secure on the net, and knowing how to write a privacy policy is essential for successfully handling that task.
What Is a Privacy Policy?
Simply put, a privacy policy refers to any legal document or statement that details the methods by which a website, app, or company collects, uses, discloses, and manages its clients' or customers' data and the scope of that data.
What constitutes a privacy policy exactly will vary from website to website, but the information collected from the client typically includes their:
Name
Birthday
Location (IP addresses, geolocation)
Financial information (payment details)
Social Security number
Addresses (postal and email)
Writing a privacy policy also helps your website or organization explain to its users how you intend to handle legal issues and meet legal obligations. It gives them an idea of what steps to take if there is a breach in the agreement.
Why Should You Have a Privacy Policy?
If you collect data from your users, you are legally required to have a privacy policy by most countries. For example, in the US, the California Online Privacy Protection Act requires any commercial website that collects resident data to detail how it's collected, used, and shared. The European Union enacts the General Data Protection Regulation to protect the data of residents of EU member countries.
Creating a privacy policy is also essential for a number of other reasons. It helps you gain trust with your users, as secure websites are the easiest to trust. There's also the fact that your website might have international reach. To avoid sanctions, you need to adhere to privacy laws all over the world.
We've already discussed two, but there's also the Personal Information Protection and Electronic Documents Act, a Canadian law regulating Internet privacy, and the Children's Online Privacy Protection Act (COPPA), which is a US federal law you should take special note of if you have children as users to avoid ending up like Google and YouTube, which had to pay $170 million to the Federal Trade Commission for violating child privacy laws.
Privacy policies online may differ, but they usually cover the most basic of standards. From FTC recommendations and most regional privacy laws, a privacy policy:
Or a link to it should appear on the website's home page
Should detail how the website handles "Do Not Track" requests
Should contain info on the use of third parties who collect user data through the website
Examples of such third parties include Google Analytics, Google AdSense, Google Play, Apple App Store, advertising plug-ins, and email newsletter services.
GDPR privacy policy standards, in the same vein, require that websites should:
Process data in an ethical manner
Advise users of the eight rights they're allotted under the GDPR
Comply with data retention rules by storing data for only as long as needed
Topics To Include in a Privacy Policy
A website privacy policy should typically include the following:
Your business name and contact information
What data you collect
How you collect data
Why you collect data
How users can opt out
How your data is shared with a third party
How long you retain the data
How you'll protect the data you collect
What the dispute resolution process is
What will happen if your business transfers ownership
If you use cookies, then your cookies policy is a must. Opting out and data subject rights are also crucial as users must understand that sharing personal information isn't mandatory. Note that this isn't a rigid list, and policies may vary.
How To Write a Privacy Policy for a Website
Now to the juicier part. Writing a privacy policy can be a bit tasking, and we're not about to further complicate the process for you. So, if you're pressed for time, here are the steps for writing a privacy policy for a website.
1. Research
You should research whatever the specific requirements for your business are when it comes to privacy policies. This depends on the audience, region, and third-party services used. Make yourself acquainted with policies from other sites to get an idea of what to do. Be careful not to plagiarize, however.
2. Draft
Now it's time to draft a policy. You can do it yourself or use a free generator to help you create a policy template, such as Getterms, which is excellent for GDPR compliance, or iUbenda, which offers California Consumer Privacy Act, GDPR, and Australian Privacy Principles compliance.
3. Go legal
Now, you need an extra set of eyes to vet your draft policy. But not just any eyes, you need experienced ones. Therefore, the next step is to hire a lawyer to ensure that your privacy policy is up to standard. Legal fees might look like a bothersome cost, but in comparison to fines for violations, they're the cheaper option.
Note that you don't always have to use strict legal language. You can instead use straightforward and plain language.
How To Write a Privacy Policy Using a Policy Generator
You can save yourself a lot of work by using a free or premium policy generator. Here's what you need to do:
Pick your preferred policy generator: Luckily, there are many excellent privacy policy generators to choose from.
Fill in your details: web address, business name, and email address.
Choose a pricing plan that fits your needs. Free versions usually offer standard privacy policy documents, but customizable policies will probably cost a fee.
Select the acts that need to be included in your legal documents.
Some policy generators require you to answer comprehensive questionnaires before you can submit a request. If you're using a blog privacy policy generator to learn how to write a privacy policy for your blog, especially for the first time, this is an important feature. When you answer these questions, you'll automatically get the forms that are a must-have for your website.
Next, select your preferred language.
Submit the request.
Download or save your privacy policy on the cloud drive. Most policy generators make them available in both text and HTML versions.
There's no cause for alarm if you end up doubting which policies you actually need. Most privacy policy generators have sections on their websites where you can find the purpose of each act and decide on whether you need it. Remember, plagiarism is the one sin you must never commit - never copy another company or organization's privacy policy.
How To Write a Privacy Policy for a Small Business
Small businesses are under the same umbrella as the big corps when it comes to privacy policies. It can be a little harrowing for a small-business owner to start thinking up policies coupled with running a business, but it's essentially the same processes enlisted above that you need to follow. In addition to those steps, make sure that you:
Never ask for more information than is necessary. If your operations don't require use of a customer's date of birth, then don't ask for it.
Write in plain, understandable language.
Customize your policy according to your business needs.
Implement good information practices.
How To Write a Terms of Service / Privacy Policy Page
Besides a privacy policy page, you might also need a terms of service agreement, which makes your page look more professional and serves as a contract between you and your customers. In this contract, you agree to make services available to your customers, and in return, your customers agree to follow the rules you set out in the terms and conditions.
You could use a terms of service generator to write your terms of service. These agreements typically have:
A brief introduction
The effective date
Jurisdiction/governing law
Link to your privacy policy
Contact information
Limitation of liability and disclaimer of warranties
Rules of conduct
User restrictions
Account termination information
How Much Does It Cost To Write a Privacy Policy?
The cost for a privacy policy can range from anywhere between $500 to $3,000. One major factor that determines this is the business's specific needs.
Some other variables that can affect the cost of your privacy policy are your legal expertise's level - as specialists generally cost more than general attorneys - and the urgency with which you need the policy. As always, you are likely to pay more if you need a policy as soon as possible than you would if it wasn't so urgent.
Your business itself can affect the cost of privacy policies, seeing as each business has different needs that have to be considered.
User-generated content is also a great estimator of how much money you need to create an Internet privacy policy.
User-generated content is also known as user-created content. The term refers to content that is made and published by social media platform users. It essentially uses a company's users as its brand advertisers and can be used for various purposes, such as product review websites, blogs, social networking sites, and multimedia content platforms. UGC or UCC takes a variety of forms, from videos to texts. If you use UGC, then it's likely your costs will be higher, as your legal needs are more complex.
Additional factors include the scope of personal information collected and managed, if and how you process online payments, whether your website is integrated with third parties, and the location and age of your visitors.
Privacy Policy Best Practices
Here are a few tips to help you establish and maintain good privacy policy practices:
Your products or services should be designed to minimize, manage, or eliminate privacy risks
Make your privacy policy publicly available
Collect and retain de-identified data where possible
Always get consent for new uses and sharing of personal info
Beware of the third parties with which you share personal info and their privacy practices
Be prepared for data breaches
Collect personal information directly
Protect the personal information you have
Final Thoughts
A privacy policy is a vital element of a website to take care of. After all is said and done and you have successfully learned how to write a website privacy policy, you mustn't hide it in your legal section. Privacy policies must be clearly visible and hard to miss. A good place to put it would be in your website footer, just like Google does. Additionally, a pop-up reminder also does well to keep them informed throughout various stages when using your site. It also doesn't hurt to link it to your terms of service.
FAQ
What should I write in a privacy policy?
Figuring out what to include in a policy is perhaps the biggest part of learning how to write a privacy policy. Your privacy policy should incorporate your business name and contact information, what data you collect, how and why you collect it, data retention period, information on opting out, whether the data is shared with a third party, data protection, the dispute resolution process, and what happens if your business transfers ownership.
Can I copy and paste a privacy policy?
No, you shouldn't copy and paste a privacy policy. If you use another company's privacy policy without their permission, you have infringed on their copyright, and that is illegal. You should have a privacy policy specific to your business and that explains how your website or app collects user data.
Can I make my own privacy policy?
There are numerous resources and how-to guides, such as this one, on how to write a privacy policy. With these, drafting your own privacy policy should be a breeze. However, remember to engage a lawyer's services to ensure you're right on track. The more complex your business practices are, the more you stand to benefit from legal assistance.
Leave your comment
Your email address will not be published.*