How to Uninstall McAfee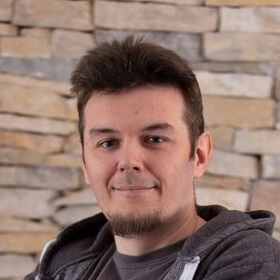 DataProt is supported by its audience. When you buy through links on our site, we may earn a commission. This, however, does not influence the evaluations in our reviews.
Learn More.
McAfee is one of those companies that have deals with several computer vendors, which explains why plenty of devices come with its antivirus preinstalled on them. That's all fine and dandy if McAfee is your preferred antivirus, but if that isn't the case, you might be tempted to get rid of it, which can be tricky. Stick with us to find out how to uninstall McAfee.
There are multiple ways to uninstall this antivirus by McAfee. They mainly depend on which operating system you are using: McAfee Antivirus, McAfee LiveSafe, McAfee Security Scan Plus, or some other antivirus protection by McAfee. In any case, the procedure is similar.
A Word of Caution Before You Uninstall McAfee Antivirus
This guide will help you uninstall McAfee from your Mac, Windows 8, or Windows 10. Still, we feel obliged to warn you that surfing without an antivirus is a risky endeavor.
Even if you are not a fan of it and want to completely remove McAfee from your device, you'll still need a reliable alternative that will keep you safe every day from malicious software and other threats on the internet. Cyberattacks and identity thefts are on the rise, so you cannot be too careful about protecting yourself online, especially if you store sensitive data on your computer. Make sure to install your preferred antivirus as soon as you remove McAfee.
Tips for Uninstalling McAfee
Whenever something comes preinstalled, uninstalling it can be a tad difficult. To learn how to uninstall McAfee, you first need to consider the operating system you are using. It's also important to mention that you can do this two ways - you can either uninstall it as you would normally uninstall a program on Windows or Mac. If that doesn't work, there are additional tools you could install to handle it for you.
How to Uninstall McAfee from Windows 8 and 10 Devices
The typical route to take for any Windows uninstallation is to go to your Settings and delete the antivirus from the app list. Here is a step-by-step process to completely uninstall McAfee:
Search for Settings in your Windows Search Bar.
Click on the Apps in the Settings.
Find the McAfee product that you wish to uninstall.
Click on the Uninstall button, and confirm it when prompted.
After the uninstall is over, restart your device to complete it.
Sometimes, this won't be enough. In such cases, you need to install the McAfee Removal Tool from its official website. The download will start automatically. Once it's complete, just double-click to open and run it.
From there, you need only follow the wizard to uninstall McAfee and agree to the license agreement when prompted. When the removal tool is done uninstalling the antivirus, it's advisable to restart your device to complete the process.
How to Uninstall McAfee from MacOS Devices
The process of uninstalling McAfee on a Mac is slightly more straightforward than on Windows devices. As with every other app, your first stop is the Applications folder you usually find in the dock. If it's not there, you'll be able to locate it through your Finder.
Next, open the McAfee Uninstaller app. Select the Uninstall checkbox. It'll remove the add-on. You'll likely be asked for the administrator password, after which you should select Finish once the app is done uninstalling McAfee.
The Bottom Line
Removing the McAfee antivirus might seem like a difficult task at first glance, but in reality, all it takes is just a couple of clicks. In certain situations, you'll also need to download the removal tool, but that, too, is a relatively straightforward process.
The worst part about the complete McAfee uninstall is that it can be a somewhat time-consuming process if you have multiple McAfee products installed, as you can't avoid uninstalling them one by one. And don't forget to install a good antivirus for your Mac or Windows device as soon as you remove McAfee.
FAQ
Is it OK to uninstall McAfee?
Yes, it's all right to uninstall it as long as you install an antivirus of your choice immediately afterward to stay protected.
How do I remove McAfee from my Windows computer?
Usually, uninstalling it as you would typically do with any other program does the trick. In case it doesn't, try downloading McAfee's official MCPR Removal Tool. For a step-by-step guide, read our "How To Uninstall McAfee" article above.
Why is McAfee so hard to uninstall?
The McAfee software is a tad difficult to uninstall because the OS gives it plenty of access.
Leave your comment
Your email address will not be published.*