How To Password Protect a Word Document
Keep your Word docs away from prying eyes in just a few simple steps.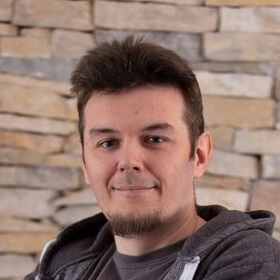 Updated:
Jan 21,2023 January 21,2023
DataProt is supported by its audience. When you buy through links on our site, we may earn a commission. This, however, does not influence the evaluations in our reviews.
Learn More.
Protecting your work is always a wise choice. After all, you don't want anyone unauthorized to open your important files and gather any sensitive information. Since many people use Microsoft Office for daily tasks, it's important to know what safety measures there are for those documents.
Today, we'll teach you how to password protect a Word document and explain what's required. We will also show you how to do this on Mac and Windows, so you can protect your documents wherever you use them.
Password Protection in Windows
Most people who use Microsoft Office products, Word included, will do so on a Windows OS machine. It doesn't matter whether you're running Word 2021, Word 2010, or you're subscribed to Word 365; the method is the same and, as you'll see in a moment, very quick.
All you have to do to password protect a Word document is follow these simple steps:
Open the Word file you'd like to protect with a password.
Open the File menu, click on Info, and select Protect Document.
From the drop-down menu, click on Encrypt with Password.
Enter the desired password in the field, then re-enter to confirm.
Save the document.
There's another method:
With the Word file open, select Save As from the menu.
In the lower part of that window, choose Tools and General Options.
You can enter two passwords on this screen: Password to open and Password to modify.
Click OK when you've entered the password(s).
Proceed to save your document.
And that's it! Your document is now secured with a password. Word will ask you to enter the password whenever you open the file before interacting with the doc. This method works on every Office version after Office 2007.
How To Password Protect a Word Document on Mac
Setting up a password for your Word documents on Mac is fairly similar to the Windows method. Here's how it goes:
Open the Word document.
Click on Review, and then on Protect Document.
In the Security section, you can enter passwords for opening and editing the file. You'll need to re-enter the passwords to confirm them.
Click OK to finish setting up the passwords.

Password Protection in Word Online
Unfortunately, Word Online doesn't support encrypted files. It can't open password-protected files nor encrypt a Word document. To set a password on any of your documents, you'll have to open them in the desktop version of Word and use one of the methods this article covers. Same goes for files in your OneDrive - since that's just a cloud storage solution, you have to download specific files you want to enforce with a password.
Final Thoughts
As you can see, it's not particularly difficult to set up a password for your important Office documents, including those created in Word. When you password protect a Word file, you'll add another security layer to your work. With your documents secured, even in case of a breach, your work stays protected from theft. Of course, practicing other security measures like using strong passwords is a given.
FAQ
Is encryption the same as password protected?
Encryption is more advanced. Although it requires a password, the encrypted file is also protected by an algorithmic layer that scrambles the data via one of the cryptography methods.
Is password protecting a Word document secure?
Yes, in most cases setting a password that prevents opening a Word document will be enough to restrict access.
Can hackers access Word documents?
For persistent hackers, no password or encryption is impenetrable. That being said, if you've already protected your Word documents with passwords and, additionally, you've used different passwords on all of them, it will be difficult for hackers to access those docs. They'll need to use the brute force method which is known to be slow and tedious.
How to password protect a Word document?
You can select this feature from the File menu in Word or within the toolbar when saving the file.
Leave your comment
Your email address will not be published.*