How to Find Someone's Birthday The Easy Way
DataProt is supported by its audience. When you buy through links on our site, we may earn a commission. This, however, does not influence the evaluations in our reviews. Learn More.
Birthdays are an opportunity to celebrate a person's life. It is a time to celebrate your existence and to look forward to the coming year with a positive outlook on life.
With the rise of social media and technological advancement, finding information on people has become easier.
Thanks to people search sites, you can now find someone on the social media platforms such as Instagram, Facebook, and even OnlyFans!
Birthdays can also be easily found on the Internet. In this article, discover several ways to find someone's birthday online using different online tools and social media platforms.
How to Find Someone's Birthday Using Online Resources?
If you are tasked with finding out a person's birthday to throw a surprise party, you don't need to spend much time finding the correct date. Many people search sites now offer a trial period for almost no cost at all.
Find out what options you have to search for someone's birthday online below.
Method 1: Instant CheckMate's Name Search
Instant Checkmate is one of the most widely used apps in the country for online background checks.
This app can also provide you with a person's personal information, such as:
Birthdate
Social media accounts
Address
Email addresses
You can receive Instant Checkmate results immediately by typing the person's name and location into the search bar.
However, a paid membership is required to view such a report, which could include the necessary information.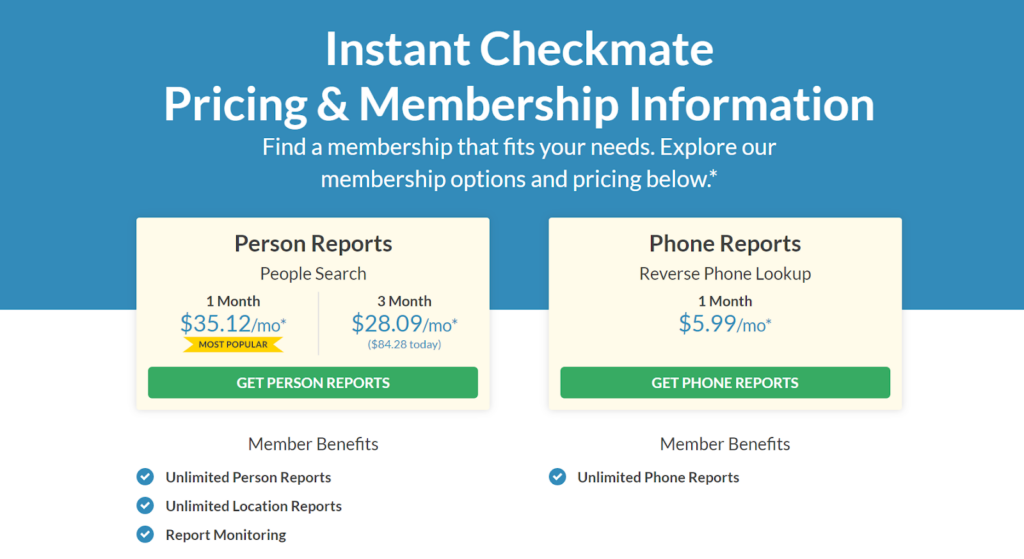 If you want to try using this app to find someone's birthdate by using their name, here's a simple step to follow:
Step 1: Visit the Instant CheckMate website.
Step 2: Fill in the person's name. You can also enter the state and city where they live, their age, and gender.
Step 3: Relax while Checkmate is generating the person's details.
Step 4: Subscribe to the app's service to receive an instant report.
If you don't have their real name, you can always try other options such as their phone number.
Method 2: BeenVerified's Phone Number Search?
With BeenVerified's Phone Lookup, you can identify the source of those spam calls by searching through billions of data points. It is a safe way to look for someone online.
You can learn vital details about your caller, such as their name, address, age, email address, and social network accounts.
This is also a great way to search for someone's birthday but you only have their phone number.
Here's what you need to do:
Step 1: Visit BeenVerified's official website.
Step 2: Click the Phone Lookup option to access the reverse phone lookup tool.
Step 3: Enter the cellphone or landline number.
Step 4: Follow the instructions on the screen.
Step 5: Wait for the results.
BeenVerified is a paid service but the good news is, they have a $1 trial for 7 days! Just go to BeenVerfied's Deals page to find this option.
Method 3: Using TruthFinder's Email Search
TruthFinder provides quick access to information. This tool is a safe way to quickly locate the public records you require and compile them into clear online reports. You also do not have to worry about paying a lot for a single search because TruthFinder offers a trial period for almost no cost at all!
If you have the email address of the person whose birthday you're looking for, then this tool is perfect for you.
Follow these steps to use TruthFinder:
Step 1: Visit the TruthFinder website.
Step 2: Navigate to the bottom of the website to find the reverse email lookup option.
Step 3: Provide the background check service with your email.
Step 4: You'll be provided with a detailed report that includes the person's birthday.
TruthFinder also offers a 5-day trial for $1, so you can use it as a one-off search or you can also opt for the monthly subscription.
How to Find Birthdays Using Social CatfIsh's Photo Search?
You may find people and validate data like photos, email addresses, phone numbers, and internet profiles with Social Catfish.
If you don't have any other information except for a photo of the person, then Social Catfish may be a great tool for you to find someone's birthday.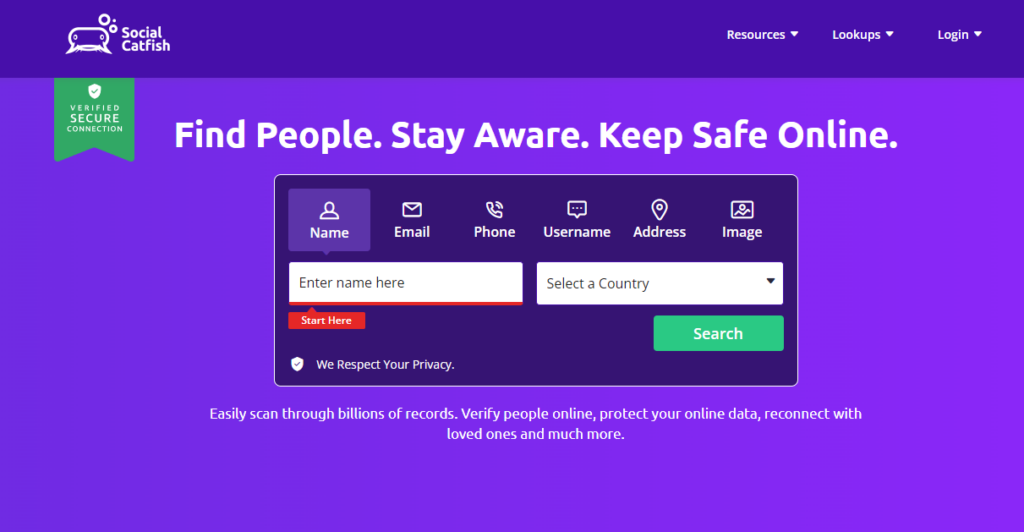 To use Social Catfish, simply:
Step 1: Navigate to the SocialCatfish website.
Step 2: Access the reverse image search feature on the website.
Step 3: A list of compatible profiles will be provided that match your uploaded photo.
Step 4: To access the complete report, click your profile.
How to Find Birthdays Using Social Media for Free?
With the wide use of social media nowadays, it seems impossible that you can't get any information about a particular person by checking their social media profiles.
In this section, you will learn how to find someone's birthday on different social media sites, such as Facebook, Instagram, LinkedIn, and Twitter.
Facebook
Facebook is one of the most popular social media platforms today. Users can interact with friends, coworkers, and others online via the website, sharing ideas, photos, music, videos, and articles.
To search for someone's birthday using Facebook, follow these steps:
Step 1: Log in to your Facebook account.
Step 2: Type the person's name into the search bar.
Step 3: Click their profile to find the birth date below their display photo or profile picture.
If their birthday is not listed, try browsing the timeline to see their previous birthday posts.
In case the person made their account private, you still have the option of adding them as friends to gain access to their timeline.
Instagram
Instagram is a popular free picture-and-video-sharing app where users can post pictures and videos that they may share with their followers.
They can also browse, comment on, and like the Instagram posts that their friends have shared.
Here's how to do it:
Step 1: Go to the Instagram website and log in to your account.
Step 2: Type in the search box the person's username and follow them.
Step 3: Once followed, browse their Instagram profile for possible photos of previous birthday celebrations.
If you cannot find the person's birthdate, browse their images under the "tagged" tab on the right.
There is a good chance that something will appear because friends often wish them a happy birthday by tagging them in a post.
LinkedIn
LinkedIn is the largest professional website in the world. It can help you find the ideal job or internship.
With your experience, abilities, and education, a thorough LinkedIn profile can help you connect with prospects.
To view someone's birthday on LinkedIn, follow these steps:
Step 1. Visit the LinkedIn website.
Step 2: Access the user's profile, click the contact info, and look for the "birthday" button.
Step 3: If you're using an iPhone or Android device, hit the top three-dot symbol, select contact information, and then scroll down to the "Birthday" column.
Most people add their birthdate on their LinkedIn profile. However, if you are not able to find them there, you can use other methods too.
Twitter
Twitter is a free social networking and news website where users can publish short posts called tweets. It exists for the benefit of conversation among people.
Twitter users can include their birthday in the information part of their profile, much as on other social media sites.
Here are the steps to take:
Step 1: Visit the Twitter website and log in to your account.
Step 2: Check their Twitter profile page or scan their tweets for balloons.
Step 3: If they made their birthday public, it would appear in their page's top left corner.
Conclusion
People feel loved and special when someone remembers their birthday and tries to surprise them by organizing small gatherings.
With the help of modern technology, we can now answer all of our questions at the tips of our fingers.Even personal information such as your birthdate can now be searched online through online applications and by checking your social media accounts.
Remember to be extra careful not to post so much personal information to avoid being a victim of cybercriminals and suffering from data breaches and identity theft. Be responsible and stay safe.