How to Use ExpressVPN for Netflix?
A Complete Guide for Using ExpressVPN for Unlocking Various Netflix Libraries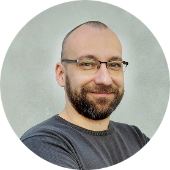 Updated:
Jan 21,2023 January 21,2023
DataProt is supported by its audience. When you buy through links on our site, we may earn a commission. This, however, does not influence the evaluations in our reviews.
Learn More.
Some of us still vividly remember having just two TV channels available and rushing to the bathroom during commercials. The age of Netflix has made all that a thing of the past, as the streaming platform gained worldwide popularity.
However, Netflix restricts its content according to country, so we now have the first-world problem of knowing that Netflix is streaming something you can't watch because you're in the "wrong" country. This is why you need to install ExpressVPN, as Netflix geo-restrictions are no match for this service.
No content can stay blocked if you have ExpressVPN installed, including the stuff on Netflix. While Netflix is working hard to block VPNs altogether, it can't overcome the massive number of Express VPN servers, so even if one server gets banned, you can switch to another and continue your high-definition streaming as if nothing happened.
However, installing a good VPN has more benefits than just unblocking streaming content. Maintaining your privacy online should be the main reason for getting a VPN, but we agree that accessing previously unavailable content is a hefty bonus.
Using ExpressVPN for Netflix Streaming
The main reason we're recommending ExpressVPN to help you bypass Netflix restrictions is the number of locations and servers this service owns. You won't just be switching between IPs to watch whatever your heart desires; you'll also be exceptionally secure and browse at incredible speeds.
However, pricing can often hinder VPN adoption: Unfortunately, ExpressVPN is not free, although it does have a 30-day money-back guarantee.
If pricing is a significant concern, keep in mind that there's no such thing as free lunch or a (good) free VPN. And even though a free app or extension seems like the best VPN to use for Netflix, here is why you should reconsider it.
First of all, while there are some decent free VPNs out there, you can also expect them to slow down your connection or sell your data. Not all of them can unblock Netflix, either, and you'll probably end up constantly chasing one that can, only to find out that your bandwidth is limited, and you can only watch two episodes of a show before it fails you.
ExpressVPN, on the other hand, is a reliable service that has been on the market since 2009 and is trusted by millions of users, as witnessed by its 4.7 score on Trustpilot.
ExpressVPN is also a rare VPN that works with Netflix, regardless of its VPN ban. Even though it's open season for VPNs on Netflix, with ExpressVPN's 3,000 servers in 94 countries, it is safe to say that it would take a lifetime for Netflix to catch them all.
ExpressVPN will also help you unblock other content sources: Think YouTube, HBO GO, Amazon Prime Video, Disney Plus, Hulu, and many others. It will bypass restrictions while keeping you and your data protected from all kinds of abuse.
ExpressVPN Pricing
Now, let's talk about the price of unblocking Netflix. ExpressVPN comes in three different plans:
Monthly plan: $12.95 per month
Six-month plan: $9.99 per month, billed $59.95 every six months
Yearly plan: $6.67, billed 99.95 for the first 15 months, and every 12 months after that.
While the prices may seem high, they're no different than the price for a premium account on any streaming service, and ExpressVPN will actually let you watch all the content a platform you're paying for has to offer. Spending this much for unrestricted Netflix might be the cheapest option after all.
If you find that to be inaccurate, take advantage of ExpressVPN's 30-day money-back guarantee. Its excellent support team will refund your money, no questions asked.
Now, let's explain how to watch Netflix with ExpressVPN in detail.
Step-by-step Guide to Watching Netflix in the US Using ExpressVPN
The first step is to choose a subscription plan.
Download the ExpressVPN client for your device. Protect your desktop computer, install a browser extension, download the mobile app, or protect your router, Xbox, Fire TV, and any other smart home device. You can install it on an unlimited number of devices, but only five can be protected simultaneously.
Select a location and pick one of the ExpressVPN servers that work with Netflix to watch Netflix from a different country. If one of the servers turns out to be blocked, you can always find another, and you can test their speed with the built-in speed test.
Open Netflix on your preferred device and log in.
Go on an endless hunt for a good movie/TV show through the tons of new options while your food gets cold and inedible. Happy streaming!
Summing Things Up
Not all VPNs are capable of unblocking streaming services, but, all in all, if you're wondering how to change your Netflix region, VPN is the answer. However, keep in mind that it's always a good idea to go for a trusted provider that's been on the market for a while. ExpressVPN is one such VPN, and it will certainly not leave you disappointed.
FAQ
How can I get free ExpressVPN?
Unfortunately, there is no free version of ExpressVPN. The service does offer a 30-day trial, and it will provide you with a full refund if, for any reason, you are not happy with its product.
Does ExpressVPN work with Netflix?
Yes, thanks to the abundance of servers this VPN has, Netflix's ban on VPNs doesn't affect it, so all you have to do is change servers if one no longer works.
Why is ExpressVPN not working with Netflix?
It could be that Netflix has banned the specific server you have been using. Please try changing the server and reloading Netflix.
Can you watch Netflix with VPN?
Not all of them can provide this option, but for some good ones, like ExpressVPN, Netflix geo-restrictions are a minor inconvenience.
Leave your comment
Your email address will not be published.*