CyberGhost and Hulu: How To Use the Popular VPN To Watch Your Favorite Shows
You've wanted to watch that show for weeks, but you know that Hulu is unavailable in your region. What if we told you there's a way to get around this restriction? Tune in, and find out how to unblock Hulu no matter where you live.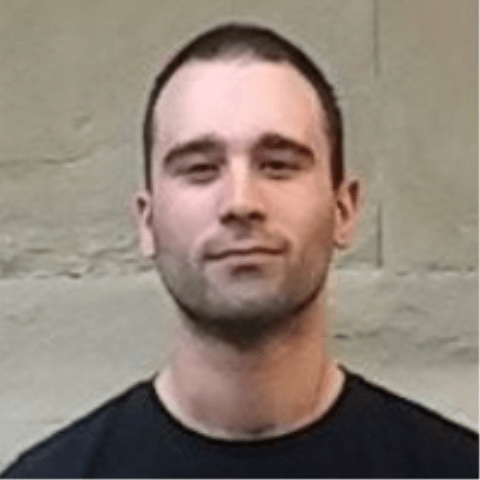 Updated:
Jan 20,2023 January 20,2023
DataProt is supported by its audience. When you buy through links on our site, we may earn a commission. This, however, does not influence the evaluations in our reviews.
Learn More.
If you want to watch Hulu but don't live in the United States or Japan, you may be wondering how you can access the popular streaming service. The good news is that by using CyberGhost with Hulu, you can easily enjoy this streaming platform from anywhere in the world.
Here's a step-by-step guide on how to use CyberGhost to watch Hulu.
Why Do You Need a VPN for Watching Hulu Outside of the US?
According to Hulu's official website, its streaming service subscription is meant to be used by those who are located in the United States, and one subscription should be used per household. Moreover, the form of payment used needs to be American-issued.
However, there is one exception. Hulu is also available in Japan, making it the only country apart from the USA where you can watch this streaming service without a VPN.
Why is that, you may be wondering?
Simply put, Hulu can't broadcast its content worldwide as it has no broadcasting rights to do so, which is why its service is limited to US and Japanese soil.
With that in mind, it's not unusual to see Hulu blocking any VPN that attempts to bypass this restriction. If it allowed users to bypass the block freely by using a VPN, the service could end up in a lot of legal and financial trouble as it would violate several agreements.
Most VPNs aren't able to trick Hulu, so if you need one for enjoying your favorite TV shows on this streaming service, you'll have to get one of the Hulu-friendly VPNs, such as CyberGhost.
Here's How to Watch Hulu With CyberGhost
There could be more than one reason for Hulu not to work, but if you're sure that the geo-block is to blame, we've prepared a walkthrough of the entire process of unblocking Hulu, so you can enjoy streaming your favorite shows.
1. Go to cyberghostvpn.com and sign up by clicking on My Account, and then Sign up now.
2. Choose a plan and click on Continue to purchase. You can choose CyberGhost VPN plans ranging from one month, one year, or three years. If you plan to use this VPN for a short time, then you can also opt for a 1-month plan, but bear in mind that you'll only get a two-week money-back guarantee.
3. Select a preferred payment method. You can choose American Express, Visa, Paypal, Mastercard, Discover, or Bitcoin.
4. You'll have an option to get a dedicated IP address while finalizing your purchase. This is worth considering.
If you don't get a dedicated IP address, whenever you connect using a VPN, you'll get a shared IP which can be seen by Hulu. It is quite likely that the address you've been given has previously been banned by this streaming service, leaving you unable to access the platform.
If you decide to get a dedicated IP address, it will belong to you only, making it much harder for Hulu to spot and block it.
Therefore, getting a dedicated IP address could be just the ticket if you want to save time and effort. You'll have a chance to use New York, Chicago, and Los Angeles as CyberGhost VPN server locations.

5. To finalize your purchase, enter your email address.
6. On the CyberGhost website, go to the "VPN Apps" and download the app.

7. After you launch CyberGhost, log in.

8. Click on the arrow on the left and choose Servers.
9. Choose an American server compatible with Hulu.
10. You're good to go. After you connect to the server, you can open Hulu and start watching your favorite shows.
CyberGhost Not Working With Hulu? Try These Two Fixes
If you finally found time to enjoy your favorite Hulu shows, but suddenly you're blocked from opening it because your CyberGhost VPN didn't manage to bypass Hulu's restrictions, try applying these fixes to solve the problem.
Choose a Different US Server
When you use CyberGhost as your VPN for Hulu, it gives you a different IP address, so your actual geographical location is cloaked. However, Hulu often bans IP addresses that it links to VPN usage, and one of the reasons why you're no longer able to use Hulu with CyberGhost is because the IP address you've been given was banned.
To solve this problem, switch to a different US server. This way, you'll get a new IP address - hopefully one that hasn't been blocked by Hulu, and you're all set. You can also try disconnecting and connecting again, as that will also change your IP unless you've set CyberGhost up to use your unique IP address only.
Clear Cache and Cookies
Deleting your cache and cookies might solve the problem of CyberGhost not working with Hulu. As helpful as cookies can be, they contain revealing data about your location.
Therefore, even though your IP address is set to a different location, Hulu can see the location information stored in your cookies and ban you. If you choose the right server and ensure that you delete your cookies, it will be almost impossible to reveal your true location.
With that sorted, you can continue enjoying streaming content with CyberGhost, as Hulu and this VPN are a great combination.
Here's how to do it. On Google Chrome, click on More in the upper right corner of the screen. Hover over the More tools section and click on Clear Browsing data from the drop-down menu. Tick the "Cookies and other site data" and click on Clear data.

Device Compatibility for Hulu With CyberGhost
If you go with CyberGhost, you won't have to worry about which device you can use for watching Hulu. Anything goes, from your desktop to just about any smart device you can think of. This VPN is compatible with Amazon Firestick and works on Linux, Mac, Windows, Android, or iOS operating systems.
Should you decide to use your Xbox, smart TV, or Playstation, CyberGhost's Smart DNS will take care of that, too. This means that even though these devices don't have built-in functionality for VPN, you'll be able to use them with CyberGhost.
Possible Challenges of Using CyberGhost With Hulu
One of the major concerns for people with prior experience in using VPNs for streaming platforms is whether or not this VPN will affect your internet speed.
You won't benefit much from accessing Hulu with a VPN bypass if the connection is not strong enough to let you do what you wanted to do in the first place: watch TV shows and movies in HD without any streaming hiccups. Although many are reluctant to pay for a VPN, going with a free VPN service is probably not the best call.
The good news is that CyberGhost's effect on your speed will be minimal, thanks to its fast servers. This means that, depending on your location relative to the VPN servers, you are likely to watch Hulu even in 4k, without disruptions or noticeable lag.
Yet, when it comes to using this VPN with Hulu, the biggest drawback is that it won't work great if you're located in China or UAE.
Get in Touch With CyberGhost Customer Support
We've offered an easy guide on how to enjoy Hulu while using CyberGhost, but there's a possibility that some questions might arise as you continue using the platform. In situations like these, you'll have Hulu's customer support at your disposal.
Other than special departments such as Sales, Public Relations, and Press, you can get in touch with a dedicated Tech Support team. You could get in touch via live chat if you didn't find answers in their extensive FAQ section.
Available VPN Alternatives for Streaming Hulu
If, for some reason, you're not happy with CyberGhost or it doesn't seem to work correctly, consider these two options.
ExpressVPN. If you need one reason to use ExpressVPN, it is because it's tested and proven in unblocking streaming services, including Hulu. High speeds, high security, and secure and strong connections are the main reasons why millions worldwide trust this provider.
NordVPN. This VPN is great for Hulu, but it doesn't stop there. It successfully unblocks other streaming platforms such as Netflix and Amazon Prime, too. It is one of the best VPNs for Hulu, offering incredible speeds and admirable security. If you don't manage to unblock Hulu with CyberGhost, make NordVPN your second choice.
Bear in mind that you might need to explore more options because sometimes Hulu won't work with any VPN, no matter what you do. This will require you to do a bit more research and establish where exactly the problem lies.
Summary
CyberGhost is an excellent choice for those who want to stream Hulu from overseas. With its fast and reliable connections, you won't have to deal with any lag or buffering issues.
Additionally, its desktop app allows you to choose the servers that can provenly unblock the content you need to stream. Overall, this VPN offers superb value for money and has shown excellent results in unblocking Hulu and some other streaming platforms.
FAQ
How does Hulu detect VPN?
Hulu is very quick to block IP addresses for which it establishes a connection with a VPN service. When Hulu spots that many users are using a shared VPN address, that's most likely to be a VPN IP, so they ban it. To fix the problem, some VPNs, including CyberGhost, allow users to purchase their unique IP address for an additional charge.
Does CyberGhost work for Hulu?
Yes, CyberGhost and Hulu are a great match. You can use it with almost any device, and its SMRT DNS feature lets you choose a server that's specifically been optimized for Hulu streaming.
CyberGhost VPN comes at a price if you want to use all its features, but you can choose a Google Chrome browser extension with limited functions and servers for free.
Leave your comment
Your email address will not be published.*