ExpressVPN and Hulu: How To Watch Content on the Streaming Giant
A few easy steps are all it takes to set up ExpressVPN and start streaming on Hulu.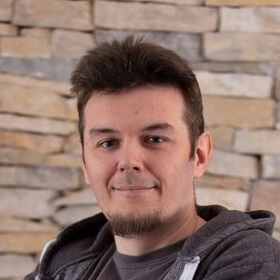 DataProt is supported by its audience. When you buy through links on our site, we may earn a commission. This, however, does not influence the evaluations in our reviews.
Learn More.
ExpressVPN has plenty of great features, one of them being its ability to unblock geo-restricted content. This makes it the perfect solution for watching Hulu or other platforms where the service isn't available overseas.
However, Hulu uses an advanced VPN detection system, so not all VPNs will work with the platform. By switching servers, checking for updates, and clearing your cache, you can get ExpressVPN to re-establish access to Hulu and other popular streaming services. If you're looking to combine ExpressVPN and Hulu to get the best of both services, we've covered all the steps necessary to make it happen.
Watch Hulu with ExpressVPN: The Short Answer
Watching Hulu with ExpressVPN is actually a simple process. You can check out the latest TV shows and movies on Hulu within minutes, no matter where you are. Here are the steps you need to take:
Download and install ExpressVPN on your device.
Connect to a US server.
Clear your browser cache.
Open a Hulu account and start streaming.
That's all it takes to get Hulu! ExpressVPN will do the rest to ensure that your connection is fast and reliable.
Watch Hulu with ExpressVPN: The Complete Answer
Although you can use ExpressVPN to improve your online privacy, there are additional benefits to using a VPN service. One of these is the ability to access Hulu's geo-restricted content. The ExpressVPN service disguises your real location by assigning you a different IP address, making it appear as if you're in another country.
For example, many streaming services, such as Netflix, are only available in certain countries. It's because the content rights holders only sell the broadcasting rights to streaming services in specific regions. Without an ExpressVPN server for Hulu, streaming content is only accessible in the United States and Japan.
However, by connecting to a virtual private network server in one of these countries, you can trick streaming services into thinking you're located there. As a result, you can access Hulu's much wider range of content.
ExpressVPN is one of the best VPN services for streaming Hulu, thanks to its fast speeds and strict no-logs policy. Moreover, it has server locations in over 90 countries, so you can always find one that meets your needs and connect to Hulu through ExpressVPN.
You'll need to start by signing up for a VPN. Go to their homepage, and download and install their VPN app on your device. Simply follow the install wizard's instructions to finish this step.
Next, open the VPN app and create a new account, or sign in to an existing one with your details. ExpressVPN has a 30-day trial version, but to use it, you'll have to choose one of the paying subscription plans that suit your budget and needs. Once the trial period expires, you'll be automatically billed according to the subscription plan. When you have an app that can unblock Hulu via ExpressVPN, select a server in the United States and connect to it.
Then, launch the Hulu app or visit the website and create a Hulu account there if you haven't done so already. Keep in mind that Hulu is a paying streaming service, so you'll have to select an appropriate Hulu subscription level as well. It means that you'll have to pay for the ExpressVPN app and Hulu separately. You should now be able to watch Hulu without any problems.
ExpressVPN Not Working With Hulu
Hulu uses high-tech tools to watch over IP addresses and block VPN services. If ExpressVPN doesn't work with Hulu for you, below are several things you can try.
Check for the Latest Update
First, make sure that you're using the latest version of the ExpressVPN app. If you're not, update it and try again. In case these issues persist, contact ExpressVPN customer support for assistance.
The latest patches bring many fixes and improvements, including better tools against Hulu geo-blocking and VPN IP addresses/servers blacklisting. If ExpressVPN and Hulu were not working, the VPN connection will improve after the patch. That's why it's essential to download and install the latest update as soon as it's available.
Check Your IP and DNS Settings
Every time you connect to a VPN server, you're assigned a new IP address. If there's a problem with your network, such as sudden shutdowns, or if the VPN connection is not working properly, your real IP address may be revealed online.
ExpressVPN comes with a kill switch feature that prevents accidental reveals of your IP address. It automatically shuts down the network connection to stop IP leaks.
If you're using ExpressVPN, Hulu might be blocked because of a DNS leak. A DNS leak is when ISP as server owners can connect a personal IP address with all the sites you visit. And if your ISP can see this data, so can Hulu. There are free sites such as dnsleaktest.com that you can use to check if there's any DNS leak present.
In rare cases, having custom DNS settings can stop you from watching Hulu. This can be caused by a corrupted DNS cache that prevents IP address mapping from working correctly. To eliminate this issue, clear the DNS cache.
In Windows, open the Command Prompt app as administrator if Hulu is not working on ExpressVPN. Then, type in ipconfig /flushdns and press Enter. Your DNS cache will be cleared within seconds, and IP address mapping will work within default parameters. This might be enough to allow you to watch Hulu again.
Clear Cache Files
The next step is to clear your browser cache and cookies. Even though cookies improve the browsing experience, they contain personal information extracted from your system, including your real location. If Hulu finds this, users are usually blocked from accessing their services.
To do this in Chrome, click on the menu icon in the top-right corner of the window and select "More tools." Then, click on "Clear browsing data" if the reason you're blocked is that Hulu sees you using ExpressVPN. Alternately, you can switch to a different browser.
Change VPN Servers
Additionally, try connecting to a different ExpressVPN server location. Sometimes certain server locations can become overloaded, resulting in connection issues. By switching to a different server, you may be able to establish a successful connection.
Moreover, when you connect to another VPN server, Hulu may attribute your new IP address to a different location. As a result, you may have better luck accessing the streaming service.
Get in Touch With ExpressVPN Support
If you've tried all of these methods and are still not watching Hulu on ExpressVPN, the next step would be to get in touch with the VPN support. The customer support team is available 24/7 to help you address potential issues.
Upon contacting the agent, explain in detail the problems you've encountered. With their help, your Hulu will be up and running in no time.
Why Is This Happening?
Hulu regularly searches for VPN-assigned IP addresses and blocks them. Then, this streaming service puts the IP address and VPN server that's connected to it on a blacklist. That way, future attempts to connect to Hulu from these servers and IP addresses are prevented. Finding the best server for Hulu on ExpressVPN might not be possible since this blacklist can grow until all the VPN servers are blocked from accessing this streaming service.
Hulu is also well aware that VPN providers have more users than available IP addresses. That's why the streaming giant looks for the same IP that several users rely on for watching Hulu content. This includes ExpressVPN, which is why it sometimes loses access to this site.
ExpressVPN fights this by releasing more IP addresses that Hulu hasn't blocked yet. Users can try to get access by changing servers until they find the one that remains unblocked by Hulu. This step helps in most cases for people who want to find a way how to watch Hulu with ExpressVPN.
Reasons for Using ExpressVPN
There are several reasons why ExpressVPN is the best method for accessing Hulu, as this VPN can unblock Hulu's geo-restricted content. This service also encrypts your traffic so that your ISP and anyone else on the network can't see what you're doing online.
Additionally, ExpressVPN keeps no logs of user activity, so your identity remains protected. ExpressVPN also has a strict zero-logging policy, meaning your data and activity are never stored or monitored.
Compatible with a range of devices and operating systems, ExpressVPN can be used on Windows, Mac, Linux, iOS, Android, Nintendo Switch, and compatible browsers such as Chrome.
ExpressVPN offers a 30-day money-back guarantee so that you can try the service risk-free. If you're not satisfied, you can cancel within the first month and get a full refund.
VPN Alternatives and Hulu
When it comes to streaming TV shows and movies online, Hulu is one of the most popular choices. However, due to licensing restrictions, it can be frustrating to watch Hulu if you're traveling or living outside the country. Luckily, there are a few alternative VPNs to access Hulu from anywhere in the world.
NordVPN
NordVPN can unblock an array of streaming content, including Hulu. Its server quality is similar to the best ExpressVPN server for Hulu. It protects your traffic with military-grade AES-256-GCM encryption with a 4096-bit DH key and keeps no logs of user activity. Additionally, NordVPN offers 24/7 customer support if you run into any problems.
Whereas this provider has over 5,000 servers in 60 countries, ExpressVPN has more than 3,000 servers in 94 countries. All in all, both VPN providers boast excellent coverage.
Like other popular VPNs, NordVPN is compatible with Windows, Mac, Linux, iOS, Android, and more. You can use this service on up to six devices simultaneously. NordVPN also offers a 30-day money-back guarantee so you can try the service risk-free.
CyberGhost VPN
If Hulu is blocking ExpressVPN, CyberGhost VPN is another alternative that can unblock Hulu. It uses AES-256-bit encryption with a 2048-bit key and doesn't keep any logs of user activity. CyberGhost VPN is compatible with Windows, Mac, Linux, iOS, Android, and others.
You can use this service on up to seven devices. CyberGhost VPN also offers 24/7 customer support and a 45-day money-back guarantee.
Conclusion
ExpressVPN is a great way to watch Hulu if you're traveling or living abroad. This service consistently unblocks Hulu by updating its server and IP address list, ensuring that you never miss any of the content this streaming giant offers.
FAQ
Why Is Hulu Not Working With VPN?
If Hulu is not working with your VPN service, it may be because all of the VPN's IPs got blocked. ExpressVPN fights this by releasing more IP addresses that Hulu hasn't blacklisted yet. Users can try to get access back by changing servers until they find the one that can unblock ExpressVPN on Hulu.
How Do I Bypass Hulu VPN Block?
If ExpressVPN lost access to Hulu, users could try to get access back by changing servers until they find the one that can unblock Hulu. Additionally, ExpressVPN releases more IP addresses that have not been blocked by Hulu, making it possible to bypass its restrictions by using this VPN service.
Does Hulu Work With ExpressVPN?
Yes, ExpressVPN can unblock Hulu. However, due to Hulu's blacklisting, VPN IP addresses may become temporarily ineffective for the purposes of accessing Hulu.
Leave your comment
Your email address will not be published.*