What Is a VPN on an iPhone and Should You Use It?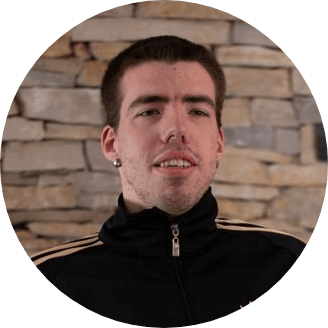 Updated:
Jan 20,2023 January 20,2023
DataProt is supported by its audience. When you buy through links on our site, we may earn a commission. This, however, does not influence the evaluations in our reviews.
Learn More.
VPN stands for Virtual Private Network, and represents a way to maintain user privacy when browsing the internet. Still, since Apple devices often have a reputation for extra safety, iPhone users might have wondered: "What is VPN on an iPhone?' If that's you, read our article.
We will go through a VPN's meaning, what it does on iPhone, why you should get one for yours, and give an overview of some of the most popular VPNs for iOS.
VPNs and iPhones
Our first question here is: 'What does VPN mean?' A virtual private network (VPN) is a tool for using the internet privately, without sending out your actual location, and other data. In the case of most VPNs, you get to choose the location you'll appear to be coming from yourself, although some free apps assign it randomly. According to VPN usage statistics, 31% of global internet users employ a VPN.
So, what does a VPN do on an iPhone? Well, it encrypts all data sent and received by the user and masks their IP address.
Reasons to Get a VPN on iPhone
Still, while it's certainly handy, do iPhones really need a VPN? Well, it might not be essential, but using one has quite a few advantages. The benefits of a VPN on an iPhone include:
Protecting your privacy when connected to a public Wi-Fi
Keeping data safe from tracking by your ISP and government
Accessing region-restricted websites
Accessing your home or office network safely
Keeping data safe from hijacking by cybercriminals
Free vs. Paid VPNs for iPhone
In most cases, paid VPNs offer more secure services than their free counterparts. That's because free VPNs need a way to generate income, so some of them keep tabs on your searches for ad targeting, and may even sell your data to third parties. Therefore, the very thing you're trying to avoid may happen if you use such VPNs.
Moreover, free VPNs can slow down your internet connection, and the security they offer in many cases isn't up to par with paid VPNs. Therefore, if you're looking for maximum safety at all times and want to avoid persistent ads, it might be best to get a paid service.
Nevertheless, some free VPNs are worth trying out, such as ProtonVPN, Hide.me, and PrivadoVPN, which are also available for iOS.
While they have some restrictions, such as limited data or few countries you can pick, they are generally suitable for those who don't require a private connection at all times. If that's the case for you, setting up a free VPN on your iPhone is the way to go.
When Should You Keep Your VPN On?
Having a VPN app installed on your iPhone doesn't mean you have to keep it on 24/7. Here are the instances when it's advantageous to turn on your VPN:
When using a public Wi-Fi (e.g., in hotels or coffee shops)
When inputting credit card information
When accessing location-specific websites
If you conclude that you need more privacy whenever you're browsing the internet, you may use a VPN at all times. In that case, you might need to pay for a VPN, because the free ones usually impose certain limitations, as mentioned previously.
An Overview of Popular VPNs for iOS
In this section, we will review three VPNs worth trying. These VPNs with iOS apps include NordVPN, Private Access VPN, and ProtonVPN.
1. NordVPN
NordVPN for iPhone and other devices is a top-notch app that offers outstanding protection overall. One of its strong suits is that it incorporates multi-hop encryption. In other words, your traffic is encrypted via several servers. The information this app logs is kept to a minimum, i.e., it has a no-logs policy.
A downside to this VPN is that it doesn't have the split-tunneling feature for iPhone users. Split tunneling allows you to choose what data you want encrypted, while some of your browsing remains visible.
2. Private Internet Access VPN
Private Internet Access VPN is a VPN for iPhone, Android, and Windows devices. The interface is quite simple, so the app is intuitive to use. Just like NordVPN, it employs minimal logging. Although you need to purchase its services, it offers a money-back guarantee if you're unsatisfied after 30 days of use. Additionally, you get to use this VPN on 10 devices simultaneously.
Its disadvantages are mostly minor inconveniences, such as the sign-up process, as it's a little less secure than that of some other VPNs. After the customer pays for the VPN on their iPhone or any other device, they get their login information via email. While the password can be changed, the username must stay the same.
3. ProtonVPN
Unlike the first two candidates, ProtonVPN has a free version, which allows you to connect to one of three countries: the United States, Japan, and the Netherlands. The app uses up-to-date encryption to ensure maximum privacy.
If you pay for the service, you get to choose from 63 countries, and browse at higher speeds. The paid version also comes with a built-in adblock, and enables you to use the VPN on 10 devices simultaneously.
The downside is that ProtonVPN customer support can only be reached by email, as they don't have live chat. However, they do have an FAQ on their website.
Conclusion
In conclusion, now you know what VPN means and the benefits of employing one. It's up to you to choose a quality VPN that will make your browsing safer. Here is our analysis of the current iOS VPN market offer.
FAQ
Should VPN be on or off on an iPhone?
If you wish to use the internet anonymously, you should keep a VPN on at all times. On the other hand, if you're just using it to open certain geo-restricted websites or access your home network remotely, you can turn it off when you no longer need it.
What happens when you enable a VPN on your iPhone?
When you enable a VPN on an iPhone, you can search the internet without revealing personal data. The app will mask your real location with one of your choosing.
Is VPN free on an iPhone?
Yes. There are both free and paid VPN apps for iPhones.
What is the best VPN for an iPhone?
Now that you know the answer to the question "What is a VPN on an iPhone?" you can proceed with choosing one that suits your needs and preferences. Some of the best VPNs for iPhones include NordVPN, Private Internet Access VPN, and ExpressVPN.
Leave your comment
Your email address will not be published.*