What Is a VPN Kill Switch, How Does It Work, and Do You Need One?
Learn more about the emergency button that will save you from prying eyes if your VPN connection breaks.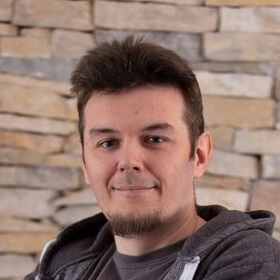 Updated:
Jan 20,2023 January 20,2023
DataProt is supported by its audience. When you buy through links on our site, we may earn a commission. This, however, does not influence the evaluations in our reviews.
Learn More.
Whether you're using a VPN to unblock streaming platforms such as Hulu or Netflix or just want to be sure that no one knows which websites you're visiting, you know how important a reliable VPN provider is for offering secure and private browsing.
But what happens when your VPN connection drops? Even some of the best VPNs are guilty of connection breaks from time to time. In this case, you must have a VPN kill switch ready. The moment your VPN connection is gone, the kill switch's job is to disconnect you from the internet until your VPN has resumed the connection.
In this article, we'll cover everything you need to know about a VPN kill switch and how it works, and we will also recommend a few providers.
What Is a VPN Kill Switch?
Some VPN providers offer a security component called a kill switch to ensure that you won't go back to your default internet connection when your VPN connection is suddenly lost.
Once your connection is back up, the kill switch reverses and reconnects you.
With a kill switch, you won't have to worry about your sensitive data being exposed to third parties if your VPN fails. In most cases, you'll have the option to turn the kill switch off.
However, not all providers offer this feature, and some of those who do, leave it up to you to turn it on manually. On the other hand, certain VPNs have the permanent kill switch option, so you won't be able to connect to the internet at all if you're not using a VPN connection.
How Does a VPN Kill Switch Work?
Now that we know a VPN kill switch is a fail-safe mechanism that will completely disconnect your laptop, PC, or tablet from the internet the instant your VPN connection breaks, let's see how it works.
Scanning: A VPN kill switch actively monitors your VPN connection in real time so it can take necessary actions in case the connection breaks.
Detecting: The moment your VPN connection breaks, the kill switch spots it.
Blocking: Either the entire device or only some apps are blocked.
Reconnecting: Once your VPN connection is reestablished, the kill switch restores your connection.
With most operators, you won't be able to reconnect to the internet unless your VPN connection is stable again. Keep this in mind when you start browsing for a VPN provider because an unreliable VPN with a kill switch can keep interrupting your work, so you might be offline more than you expect.
The Two Types of VPN Kill Switches
There are two types of VPN kill switches, the main difference being the protocols they use.
Active Kill Switch Protocols
With an active kill switch protocol, the disruption is detected actively because the kill switch interrogates the network. Once the problem is detected, the kill switch shares the information with your laptop, PC, or phone and prevents unsecured connection to the internet while your VPN connection is disabled.
Passive Kill Switch Protocols
The passive kill switch works by turning your VPN connection off the moment you lose the signal from the VPN server without waiting for a response from the network. With passive kill switch protocols, there's less chance for your data to be compromised because less information is shared via your IP.
Why Should You Use a VPN Kill Switch?
Even if you're using a reliable VPN, the connection can break, and if you don't have a kill switch turned on, your sensitive data can fall into the wrong hands.
Relying on a VPN can ensure there's no "gap" in which your true identity is unmasked to third parties, even if it's only for a few seconds. A VPN with a kill switch is there to protect your anonymity and keep your IP address hidden at all times.
Besides, your VPN can improve your security and protect you from cyber threats such as malware.
Who Should Use a VPN Kill Switch?
If you're an average internet user, a temporary VPN disconnection isn't likely to cause any trouble, but some users need this sort of protection at all times. It is these users who can benefit from (and probably already use) a VPN kill switch.
Torrent users: Since torrenting is banned or restricted in some countries, many of those who like to download a movie or a TV show using a torrent client should use a VPN kill switch and hide their online identities.
Journalists and activists: Both journalists and activists often need to protect their sources, so it's paramount for them to have 100% privacy.
Anyone who keeps information confidential: All internet users who want their data to be completely private should use a VPN kill switch.
Choosing the Right VPN Kill Switch
You will find a kill switch feature with many VPN providers, but you won't have much use for it if the VPN service itself does a poor job. When you decide to pay money for a service to help you improve your privacy, make sure you're paying for a top-notch one.
Here are some things you should look for when choosing a VPN with a kill switch functionality:
No impact on the performance of your device
No-logs policy
Great security features
Customizable and reliable kill switch
Great VPNs With a Kill Switch Feature
Now that we know what a kill switch is, let's take a look at some of the industry-best providers that offer this feature.
ProtonVPN
ProtonVPN is a great company that came up with the email client ProtonMail, a favorite service of many who value their privacy. Apart from being compatible with iOS, macOS, Linux, and Windows, you'll have a chance to enjoy the permanent Proton VPN kill switch feature that will cut off the internet the moment your VPN connection is broken.
ExpressVPN
ExpressVPN is a VPN provider that is super handy for laptop users because its kill switch can detect even the slightest Wi-Fi instabilities. Other than that, it has a huge server network and great compatibility. ExpressVPN excels at unblocking region-locked sites, such as streaming platforms like Hulu. It also provides superior speed and performance and has excellent customer support.
NordVPN
NordVPN is another great provider that offers excellent speeds, security features and a user-friendly design. Its kill switch is available on macOS, Android, iOS, Linux, and Windows.
Final Thoughts
Now that we've answered the question "What is a VPN kill switch?" and explained how it works, you have the necessary information to make an informed decision on whether or not you need this feature. Generally, if you want to have your privacy protected at all times, it is recommended to stick with it.
The main thing you need to take care of is choosing a reliable VPN that will offer an exceptional kill switch feature and a great VPN connection. Apart from having a safe browsing experience, you want a VPN that won't break every few hours and interrupt you while online.
FAQ
Should the kill switch be on or off on VPN?
Many VPNs offer the kill switch feature turned on by default, but you can turn it off or on, depending on your needs. Bear in mind that if you turn it off, you will not be protected if your VPN connection breaks, but also, if it's on and your VPN connection fails, you won't be able to use the internet until your VPN connection is restored.
Why should you not always use a VPN?
While VPNs are exceptionally useful in protecting your privacy and security while you're online, there are some pitfalls you might encounter while using one. It can reduce your internet connection speed, and if you're using it on your phone with your mobile data, you can end up spending much of it because of the VPN.
Moreover, if you live in some of the countries that prohibit the use of VPNs, you might end up getting fined for it. In any case, look for VPNs with a kill switch because they will give you an extra layer of protection.
Is it OK to leave the VPN on all the time?
If you value your privacy and want to be sure that your IP address is untraceable, it is definitely recommended to keep your VPN on all the time. Any internet usage without a VPN can result in the ISP knowing what you're browsing with your real IP address or third parties identifying your device while visiting certain websites. It is particularly important to use a VPN when you're using other Wi-Fi networks.
Is it a crime to use VPN?
Whether or not it is legal to use a VPN depends solely on where you live. If you live in Northern America, Australia, or Europe, you are free to use a VPN. The same goes for most other countries. However, if you live in Iran, you could get a fine or jail time if caught using a VPN. When it comes to Iran, the only option users have is to use one of the "state-approved" VPNs, but they're not recommended as they're supervised by the government.
When it comes to other countries where VPN use is not forbidden but restricted or monitored, make sure to use the one with a VPN kill switch.
Leave your comment
Your email address will not be published.*